Believe it or not, there are countless opportunities for outdoor activities in Coastal Mississippi. With an abundance of waterways and wetland habitats, there is so much to do, see, and explore.
Below, we've listed some great options for both hiking trails and parks that are perfect for the whole family. Keep reading to find your next adventure, and don't forget to take note of some of the tips we've mentioned at the end.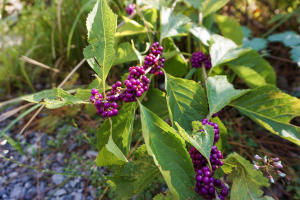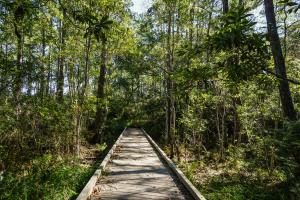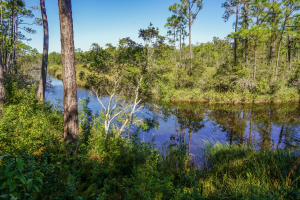 Hiking Trails in Coastal Mississippi
Listed from West to East are some of the best trails to experience the local flora and fauna. Different wildflowers and berries bloom throughout the year, creating gorgeous scenery for a relaxing stroll. In addition, you can see a wide variety of birds as they begin they migrate through the area. Check out any one of these trails to see our unique coastal beauty for yourself.
The Crosby Arboretum is a native plant conservatory at Mississippi State University that preserves, protects, and displays plants native to the Pearl River Drainage Basin of Mississippi and Louisiana. Take a walk through any of their 12 landscape journeys, or learn about the different natural areas and exhibits. Open Wednesday through Sunday from 9 a.m. to 4:30 p.m. (last admission at 4 p.m.). $5 entry fee for adults.
This 3-mile, out-and-back trail located behind the INFINITY Science Center leads you through a wooded area and boardwalk before arriving in the Logtown Cemetery. Learn all about the historical significance of the African-American and sawmill community which once occupied the land. Stennis Space Center entrance open Monday through Saturday from 9 a.m. to 4 p.m. Logtown entrance open from dawn to dusk. Trail closed for hunting season.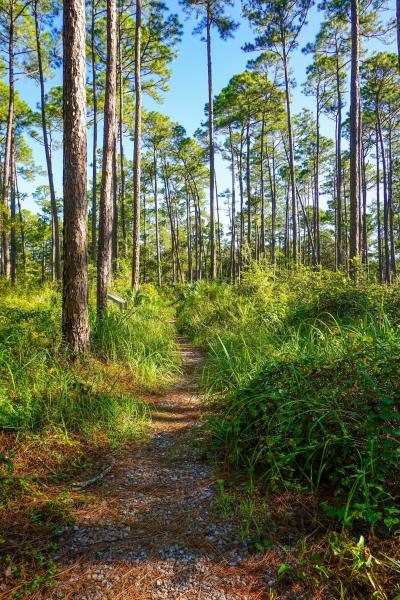 This trail is part of the De Soto National Forest and passes through a variety of vegetation including plains, savannas, and swamps. It spans about 12 miles, following an abandoned railroad for the first half.
The Clower-Thornton Nature Trail is an easy loop trail hidden in Gulfport. It is just over a mile long featuring paved walkways and wooden bridges.
This is a short half-mile loop trail that winds through a historical area that was previously known as a "miniature Bellingrath." The two large oak trees are registered as national treasures. Visitors can experience the remnants of the garden, as well as swamps, and a wonderful view of Old Fort Bayou.
Two trails can be found within the Mississippi Sandhill Crane Wildlife Refuge: the C. L. Dees Trail (3/4 mile loop), and the Fontainebleau Trail (1 mile loop). Explore the pine forests and savannas on these trails before gazing upon the waters of Bayou Castille and Davis Bayou.
You can find two miles of nature trails along the Mary Walker Bayou at this educational facility. In addition to hiking, they have rock climbing, a ropes course, and tours. It is owned by the Mississippi Gulf Coast Community College, but open to the public.
At the Grand Bay NERR, there are three walking trails that offer an excellent birdwatching experience for visitors. According to their website, over 250 bird species have been observed in and around the area. You may also find carnivorous plants, and the American Alligator during your adventures here. Boating, paddling, and fishing are also options.
Parks in Coastal Mississippi 
If you're looking for even more ways to enjoy the outdoors, we recommend having a picnic, or setting up camp at any one of these parks located right here in Coastal Mississippi. Again, for your convenience, we have listed them from West to East. 
Buccaneer State Park is more than just a park – it is a haven for all things fun and outdoor recreation – perfect for all ages. They've got a water park, campsites, nature trail, disc golf, picnic area, playground, and pavilion. Fees apply. 
Another fun-filled location, nestled on the shores of Jourdan River, is McLeod Park. Choose from any number of activities, including playing in the playground or splashpad, camping, hiking, fishing, boating, swimming, or disc golf. Pavilion and boat/canoe rentals are also available.
Known as the "Front Yard for the State of Mississippi," Jones Park is the location of a slew of major events on the Gulf Coast. When the large pavilions are not occupied by performers, families also enjoy the splash pad and playground area, the walking track, the lighthouse, and 60-acres of open land.
This 10-acre park provides opportunities to enjoy limitless views of the bay, along with wildlife viewing. Take a stroll through the winding boardwalks and walkways, or explore by water from the available boat ramps and kayak launch. Bait shop, pavilions, picnic tables, and grills also on-site.
As part of the National Park Service, the Gulf Islands National Seashore features many areas to explore, including a handful of barrier islands. The Davis Bayou area is the only portion accessible by car in Mississippi (there are more spots in Florida). It has a visitor center, picnic area, short hiking trails, a campground, and boat launch.
Shepard State Park has some unique offerings with its dog park and archery range. Of course, you can also camp, picnic, hike, play disc golf, and go boating using the available amenities. Be sure to check out the recently-opened Marshwalk Pier, as well, which provides prime viewing of Lamotte Bayou. Day passes are $4/vehicle.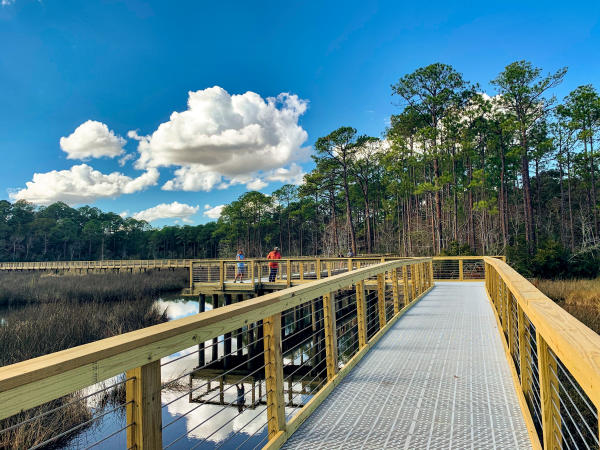 The Pascagoula River and Audubon Center is a wonderful opportunity for visitors to learn about environmentally-friendly concepts. For instance, you can learn about how to plan for birdlife in your garden. They also have guided walks, kayaking/boat tours, exhibits, and native plant gardens. $5 entry fee for adults.
Across from the beach, Pascagoula Beach Park offers plenty of activities for families. Within the 14-acre park are multiple playgrounds, pavilions, grills, a splash pad, walking trail, and concession stand. Not to mention, it is only steps away from great views and fishing on the Beach Park Pier.
Located at the Mississippi Welcome Center on I-10 west-bound, is this hidden gem for nature lovers. Enjoy the view of the Escatawpa River from the overlook, or search for birds among the hardwood forest.
Tips for Exploring Outdoors in Coastal Mississippi
Before you head out, make sure you are fully prepared for an action-packed day. 
Water
It's important to stay hydrated during your adventures so that the good times can keep rolling. Pack enough water to get you through the day, since there is typically no water available in trails or pavilions.
Sun Protection
The sun can become overwhelming when spending long periods of time outdoors, especially for anyone who isn't accustomed to our Southern weather. We highly recommend using sunscreen, and wearing protective gear such as a wide-brimmed hat, and sunglasses.
Bug Repellent
Our wetlands creates the perfect habitat for many creatures to thrive. Unfortunately, it's the perfect habitat for mosquitoes too. Be prepared by packing some bug repellent.
Check the Weather Forecast
The weather can change rapidly here in Coastal Mississippi. The day may start out nice and sunny, but end with rain showers. Check the weather forecast, and plan your day/gear accordingly.
Dangerous Animals
Stay alert and aware anytime you are outdoors in nature. Mississippi is home to a variety of snakes, some of which are venomous. In addition, keep away from the water's edge where gators wait for their prey. Do not feed wild animals. Keep a close eye on adventurous children who wander off the path.
Leave No Trace
Our natural environment is very delicate. Walking off trails or leaving litter is significantly harmful to the ecosystem and our animals. Do not take plants or specimens out of their natural habitat, and please bring trash with you to dispose of later. As they say, take only photos, and leave only footprints.
In Conclusion
There are so many hiking trails and natural parks located throughout Coastal Mississippi. We've covered just a few in this article today, but there is no way we could've listed all of them! Take this as an opportunity to get your adventure shoes on, and go out and find your favorite.
Did we miss your favorite hiking trail or park? Let us know in the comments.
Don't forget to tag us in your social media with #MSCoastLife for a chance to be featured.
For more outdoor adventures in Coastal Mississippi, check out this page.