Transportation
Coastal Mississippi is easy to get to from everywhere! Located at the Southern most part of Mississippi, the Gulf Coast sits between Mobile, Alabama & New Orleans, Louisiana. Our portion of Highway 90 aka "Beach Boulevard" runs east & west and provides easy access to all cities along its sixty-two miles of roadway. Interstate 10 & Highway 49 provide quick access to all other areas of the state.
Commercial air service is available to most major cities from Gulfport-Biloxi International Airport, and there are several major airlines servicing the Gulf Coast.
Ground transportation includes many options: independent taxi companies, nationally affiliated rental car agencies, limousine services, shuttles, and buses. Coast Transit Authority provides safe, convenient, and affordable transportation services, and their routes cover most of Biloxi, Gulfport & Ocean Springs. Using CTA is a good way to get an inexpensive tour of the area!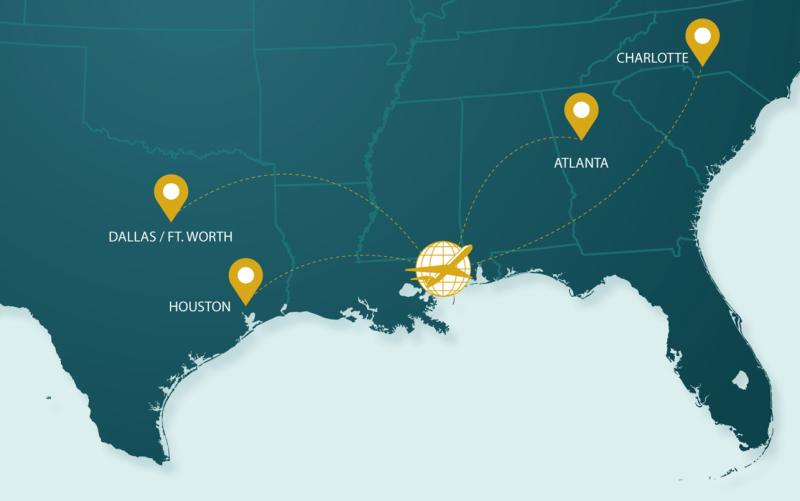 More Transportation Options