Events
Visit Responsibly: As our beaches and businesses begin to reopen to the public, please practice social distancing and enjoy Coastal Mississippi safely. See our Healthy Travel Information page for the latest information on openings, guidelines, and COVID-19 updates. Mississippi's Safe Return began June 1 opening all Mississippi businesses that follow mandatory implementation of CDC guidelines.

We encourage you to check individual business Facebook pages and websites for up-to-date information.
We're always celebrating something in Coastal Mississippi. Whether it's the blues or jazz or the newest opportunity to savor some Gulf-to-table seafood, you never have to look very hard to find a good time. You can dance, take in some art, absorb some history and experience the Mississippi Gulf Coast's unique culture of fun.
Looking for something to do on your next trip? Peruse the events below by type or date.
Submitting an event, please click here for details.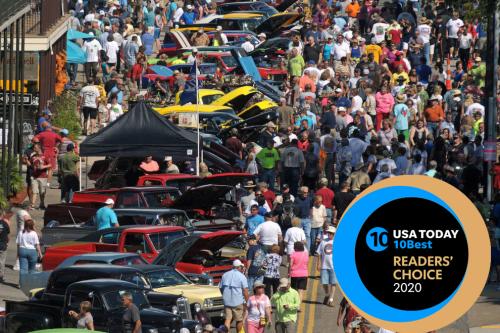 Cruisin' The Coast has once again been nominated for the USA Today 10 Best – Best Car Show! Please vote, share, and encourage others to do the same!
You can vote once per day (per device) until polls close on Monday, July 6 at noon ET. The 10 winning car shows will be announced on Friday, July 17.
More Events