This Labor Day Weekend is one for the books. You may not have traveled too far from home in months, and the health and safety of your friends and family is the prioritizing factor in when you leave your house, and more importantly, where you choose to go. Luckily, Coastal Mississippi is easily accessible by car, and the 12 charming coastal communities spread across 62 miles of scenic shoreline provide plenty of room to roam. We invite you to shed your quarantine fatigue and experience the joy of discovery along The Secret Coast, safely and responsibly. With plenty to do and see in our tri-county region, you can fill your itinerary and experience as much or as little as you like.
Before booking, we encourage you to check with individual businesses on any potential changes to their availability and/or hours, but rest assured Coastal Mississippi is working diligently with our partners to ensure your safety and health is the top priority. Find out how in our Destination Health Promise.
---
Arguably, a barrier island excursion is one of the most authentic Coastal Mississippi experiences you can have. If you're looking for white sand beaches with a side of history, hop on Ship Island Excursions and witness Fort Massachusetts for yourself. If you want to sit back, relax, and potentially spot some native bottlenose dolphins, Horn Island is your ticket. For a quieter experience, rent a kayak and paddle your way to Deer Island from the Biloxi shoreline. You may even decide to camp for the night.
There are also several boat tours along Coastal Mississippi that showcase the region's various waterways and wildlife. The Betsy Ann Riverboat offers a variety of relaxing cruise options on the Mississippi Sound that will give you and your family or friends the ultimate scenic experience, while the Biloxi Shrimping Trip provides an interactive experience that educates all about the shrimping industry on the Coast. If you prefer to set sail, check out some of our great sailing charter options!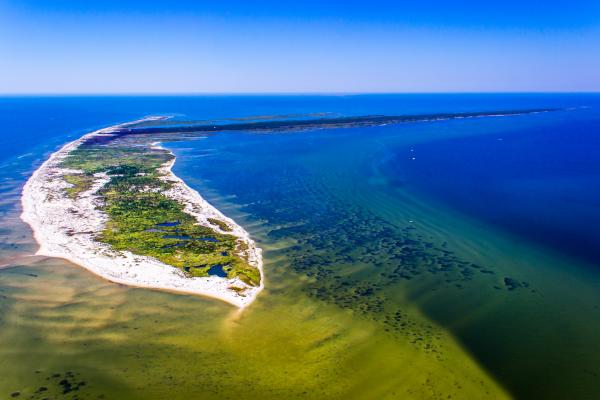 Courtesy of Kyle Johnson
---
Summer is arguably the best time to fish in Coastal Mississippi. Our local fishing experts tell us that some of the peak speckled trout and redfish fishing happens during this time. Red snapper, along with many of the migratory fishes like cobia, tripletail, king and Spanish mackerel, and even tarpon can be found in Mississippi's coastal waters during the summer.
If you're traveling with family this Labor Day, an inshore speckled trout and redfish trip would be your best route. These trips are generally shorter, which is usually preferred with younger children in tow. Also, inshore trips generally occur in calmer seas, which reduces the potential for sea sickness. Lastly, anglers on inshore trips often catch smaller fishes like white trout; these fishes are perfect for young kids who probably aren't strong enough to catch some of Mississippi's larger fishes all by themselves.

Courtesy of Kyle Johnson
---
Labor Day weekends usually call for indulging in eats, and Coastal Mississippi has several varieties of restaurants that will suit your taste buds and budget. Whether you're looking for fine dining, farm-to-table, seafood, steaks, BBQ, beignets, burgers or all of the above, if you can cook it, we serve it. Most restaurants now have to-go options and several eateries along the coast offer al fresco dining, or dining outside.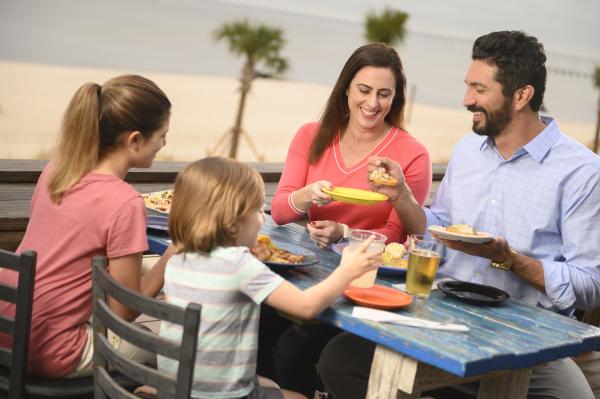 ---
We can all agree that the main reason we go on vacation is to relax. Once you've gone to the islands and eaten all the great local grub you can handle, why not take advantage of some of the finest golf courses in the country? After all, Golf Digest says that five of the best courses in the state are right here in Coastal Mississippi!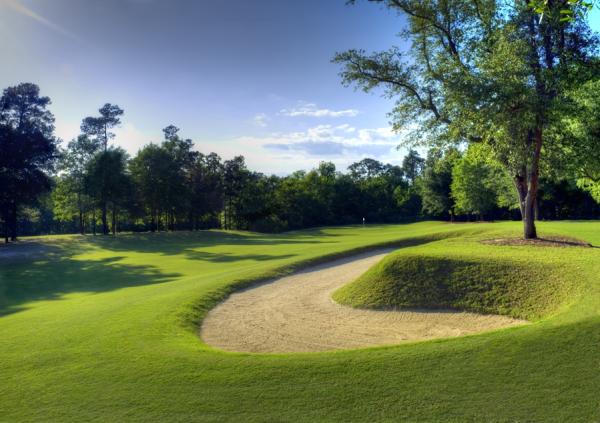 ---
Coastal Mississippi offers a wide variety of attractions for visitors of all ages. The Pascagoula River Audubon Center is a local favorite, with a 5,000 sq ft center highlighting the wildlife and birds of the region including seven aquaria detailing the river's aquatic elements ranging from fresh to brackish. You can also book a two hour boat ride with McCoy's River & Marsh Tours tours to discover more about the Pascagoula River and its surrounding wildlife or book a kayaking tour with Eco Tours of South Mississippi and witness the beauty of the swamps and marshes of the Pascagoula. We also have an incredible selection of world class art and history museums, highlighting such artistic legends as George Ohr and Walter Anderson. The latest coastal attraction to open is the Mississippi Aquarium. Featuring the warm waters of the Gulf of Mexico and beyond, the roaring waters of the mighty Mississippi River and the wetlands and marshes of the tranquil bayous, the story of Mississippi's natural resources had never been told in this extraordinary way More interested in high-adrenaline attractions? Check out our thrill-seeker's guide for action-packed activities that visitors of any age will enjoy.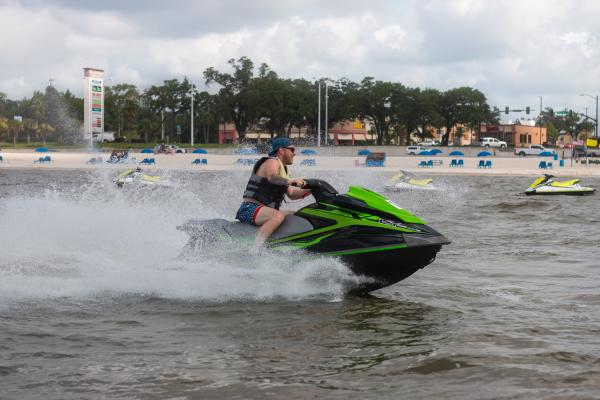 ---
However you fill your itinerary, you're sure to have a fun Labor Day weekend in Coastal Mississippi!