Coastal Mississippi Shrimp Signs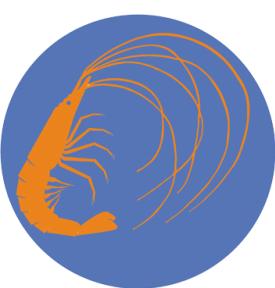 Have you noticed the numbered, blue shrimp signs at each intersection on Highway 90 Beach Boulevard? These aren't just for show. Each number corresponds with what to do, where to eat, what to sip on and what to see nearby.
As you glance through the Discover Coastal Mississippi Guide  or our local map, you'll find each of these signs are assigned to restaurants or attractions near that number. From Waveland to Moss Point and all our beautiful communities in between, you might just find your new home away from home. 
Considered these your personal tour guides to Coastal Mississippi. These small but valuable markers will always point you in the right direction. So pick your favorite number and explore everything to do in the area. We guarantee you'll leave with a new favorite memory.