Coastal Mississippi Promise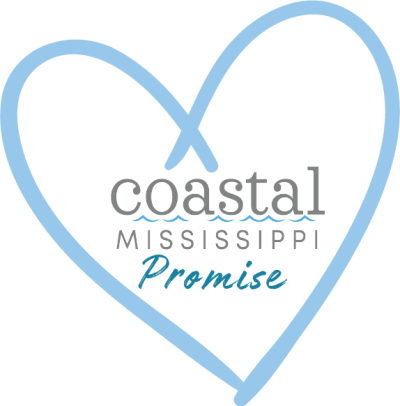 When you visit The Secret Coast, you will be met with warm welcomes and 62 miles of shoreline dotted by unique coastal communities. Here, you can expect excitement and relaxation in equal measure, with plenty of room to roam.
You should also expect to see that our hospitality partners are implementing all necessary precautions to protect you and your loved ones. Our industry has been equipped with comprehensive recommendations from leading agencies, and we are actively working with regional healthcare authorities to ensure the best practices in health and safety are provided to our industry partners. 
Our Coastal Mississippi Promise of health and safety draws from recommendations developed by leading agencies, including the Centers for Disease Control and Prevention, the Mississippi State Department of Health, and the industry guidelines developed by the U.S. Travel Association. Since the onset of the coronavirus pandemic, we have supplied these best practices and standards to our industry partners, emphasizing the importance of employee and visitor safety. 
How are our partners ensuring your safety and health? Please find examples linked below from partners representing gaming, lodging and attractions. We also encourage you to check in with each business you are visiting to understand how your health and safety are being prioritized.
So breathe easy knowing that your health and the wellness of our hospitality industry employees is top of mind for us. We hope you enjoy your experience in Coastal Mississippi, when the time is right for you to visit.