With a year-round temperate climate and long summers, we relish our time outdoors in Coastal Mississippi. Though, all of the time spent outdoors beckons the need to cool down. And what better way to get cool than with cold, sweet treats?
We've made a list of the Top Cool Down Treats here on The Secret Coast. From custards to cones and shakes to sundaes, get ready to visit them all because summer just began!
---
Tropical Treats New Orleans Style Sno-Balls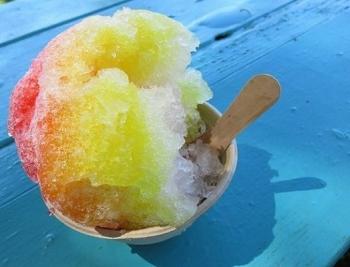 Tropical Treats is located in the Long Beach Harbor and serves ice-cold sweet treats that make any beach trip a little cooler while exploring Coastal Mississippi.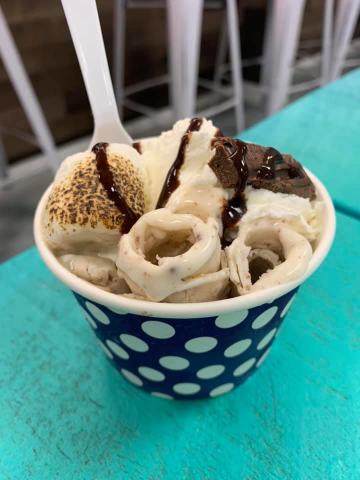 Sweet Rolls Rolled Ice Cream in Gulfport features ice cream made from scratch right before your eyes! Top with your choice of toppings to make a unique dessert experience.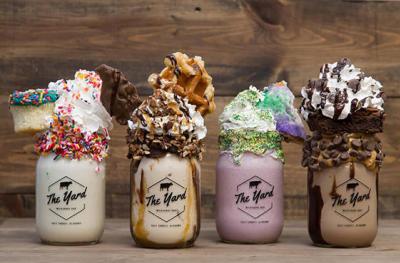 The D'Iberville branch of this Gulf Shores chain consistently wows customers with its indulgent ice-cold treats of specialty milkshakes, sundaes, ice cream cones, floats, and more! With gluten-free and vegan options incorporated into their menu of endless flavors and toppings, The Yard has something to satisfy every customer's sweet tooth.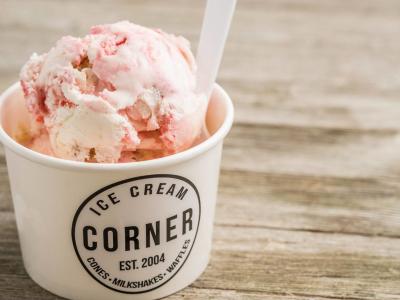 Serving cones, milkshakes, waffles, and more, Ice Cream Corner is a favorite cool-down treat in Gulfport with 32 flavors of ice cream.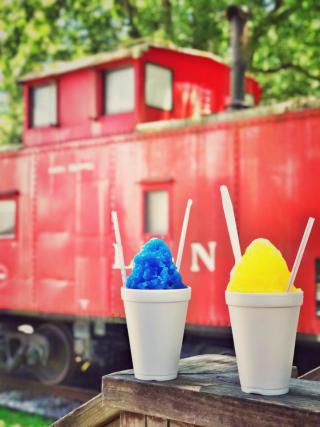 Tucked away in downtown Ocean Springs, Caboose Cones serves snowballs and ice cream out of an actual train caboose! Order a stuffed snowball in one of their color-changing souvenir cups for extra fun.
Sugar Factory American Brasserie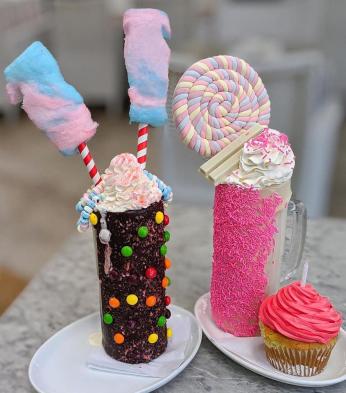 The Sugar Factory American Bratisserie inside the Biloxi Hard Rock Hotel and Casino is the company's 24th location. Picture: 5,000-square-feet of confectionery delight, including a floor-to-ceiling candy wall with 500 types of novelty and bulk candy, frozen hot chocolate, and gelato!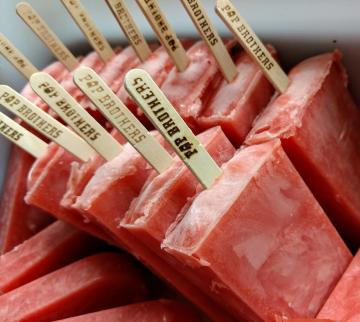 With locations in Bay St. Louis, Gulfport, and Ocean Springs, Pop Brothers artisanal popsicles come in a variety of all-natural inventive flavors made with fresh fruit & spices. Check out their pooch pops for your furry friend's new favorite treat!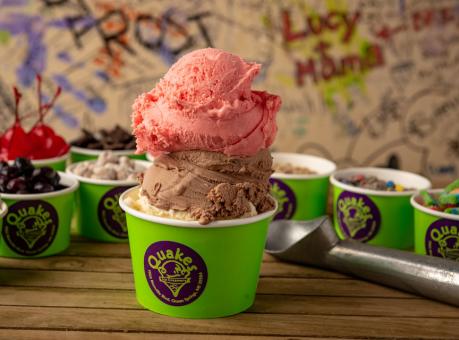 Serving house-made custard daily, along with specialty shakes, snowballs, and a variety of decadent toppings, the cool-down treats at Quakes Ice Creamery in Ocean Springs are a must!
Bo's Snow Zone and Snacks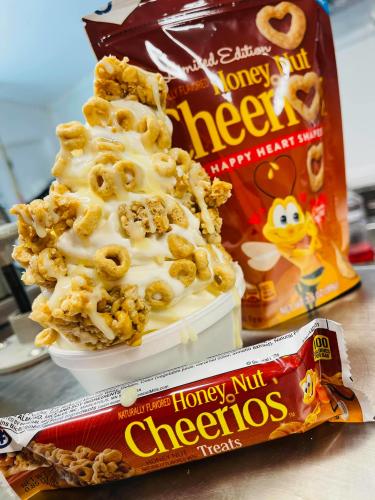 Have you ever put Cheerios on your ice cream?! With ice cream, snowballs, exotic balls, and their fun variety of toppings, Bo's Snow Zone is an exciting addition to Biloxi.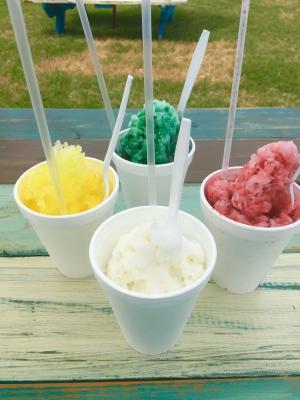 This Pass Christian favorite boasts over 45 snow cone flavors! Spend the rest of your summer cooling down by sampling each one at their beachside cottage.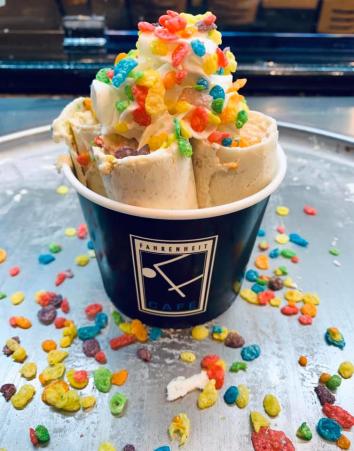 Satisfy your sweet tooth with rolled ice cream at Fahrenheit Cafe in Ocean Springs. Try mixing combinations of flavors and toppings over a homemade waffle for something original!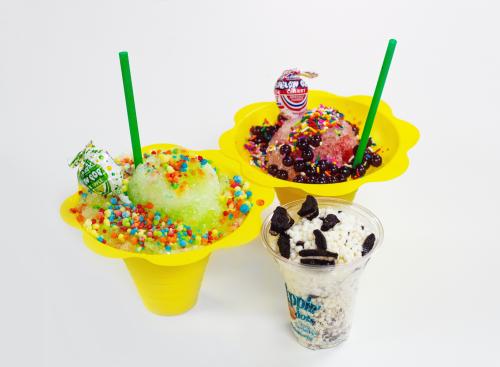 On the grounds of Banana's Mini Golf & Arcade in Gulfport, cool down with Feel the Freeze's Dippin' Dots, sno-cones, and frozen Daiquiris!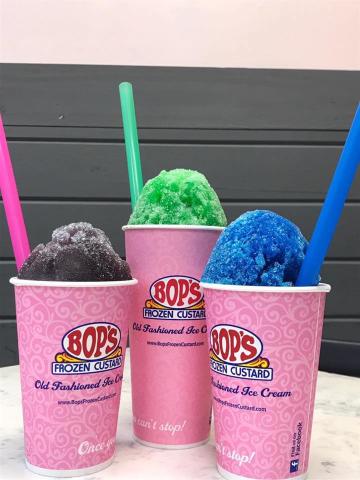 With a wide variety of frozen treats, Bop's in D'Iberville is sure to satisfy every sweet tooth. From sundaes, shakes, malts, smoothies, frappes, and shaved ice, you won't leave disappointed.
The Pass Daq and FroYo Shoppe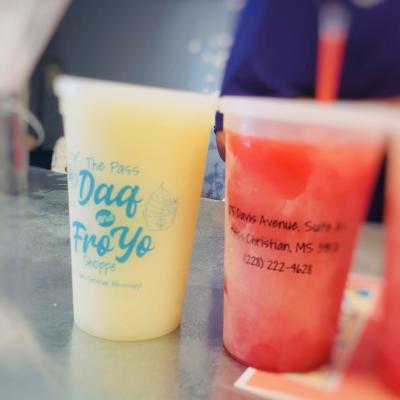 Head to the Pass Daq and FroYo Shoppe for frozen treats that suit the entire family. With a selection of daiquiris for adults, and a variety of frozen yogurt for kids, family fun is the theme at this Pass Christian business.