Greetings from Coastal Mississippi!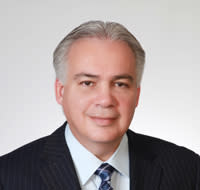 Thank you for joining us as an esteemed member of our Customer Advisory Board. As an industry leader, your involvement is extremely valuable to us and plays a crucial role in a multi-year series of events that will differentiate Coastal Mississippi and guide the design, marketing, and communications for our region.
We are honored to have you on our Customer Advisory Board, which continues to be a pivotal function of our destination's rebranding and identity. The insights gleaned from this experience will lay the foundation for the future success of the tourism industry in Coastal Mississippi.
In preparation for your visit to The Secret Coast, we have provided a detailed itinerary, as well as information on the region and our organization. Please do not hesitate to contact us for any further information.
We look forward to welcoming you to Coastal Mississippi!
Milton Segarra, CDME