Treat your mind, body, and soul to a refreshing session on the yoga mat. You'll be rejuvenated after a visit to one, or all, of the yoga studios improving lives across the Mississippi Gulf Coast. There are options for everyone from beginner to expert level yogi.There are also various options for unique classes. How about yoga on a beautiful Mississippi Gulf Coast beach? Or maybe you would like to sweat it out in a hot yoga session overlooking a gorgeous waterside downtown. There's a yoga experience for everyone in South Mississippi and we can't wait for you to get started. Namaste.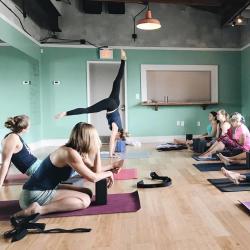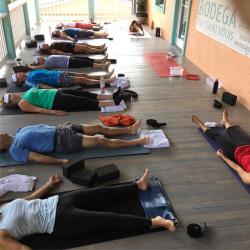 Downtown Bay Saint Louis is about as beautiful and peaceful as it gets on the Mississippi Gulf Coast. The serene location provides a perfect backdrop for a yoga studio that helps everyone clear their minds and focus on a little self-care. Loft Yoga at Bodega has a full schedule of sessions on the second floor of a nicely renovated building in the heart of downtown right across from the water. The different sessions are either inside the studio, where both traditional yoga and hot yoga are practiced, or outside on the loft's balcony overlooking downtown. After you finish a session you may even want to rent a golf cart or bike from Bodega Rentals and explore the downtown area.
Loft Yoga at Bodega
111 Court Street
Bay Saint Louis, MS 39520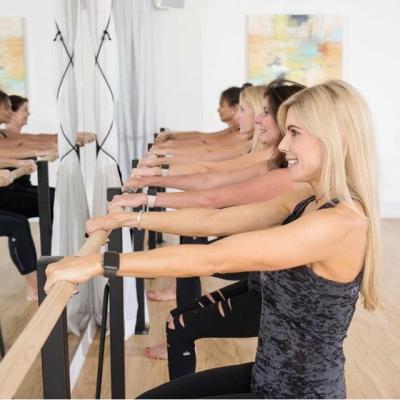 The Yoga Barre experience may introduce you to something new. While this boutique yoga studio in Gulfport offers traditional yoga classes, it also offers several other unique sessions designed to improve your strength in different ways. Instructors are certified in not only yoga, but also barre and PiYo classes that help encourage a healthy lifestyle. The studio is constantly offering specials for both newcomers and experienced yogis. The Yoga Barre is conveniently located along one of the main thoroughfares on the Mississippi Gulf Coast.
The Yoga Barre
1107 Cowan Road, Suite E
Gulfport, MS, 39507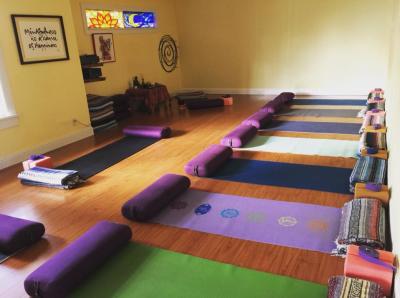 Shanti means peace, calmness, and tranquility, which is exactly what you'll find at this yoga studio in Gulfport. This studio was born out of the need for a holistic approach to self-care on the Mississippi Gulf Coast. The instructors teach a variety of classes and offer counseling services, as well. The studio is several blocks north of the beach right at the Gulfport Biloxi line. There are membership options at Shanti Yoga and Counseling for all of your self-care needs.
Shanti Yoga and Counseling
2352 East Pass Road
Gulfport, MS 39507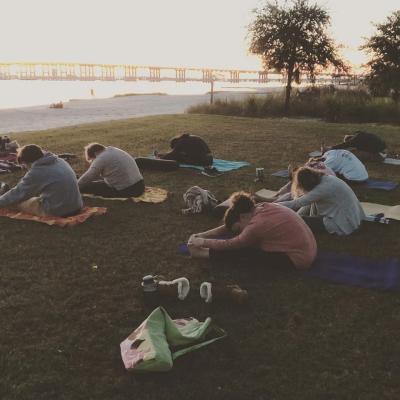 Practice your vinyasa right in the middle of downtown Ocean Springs. The Downtown Yoga studio offers classes for all abilities and levels of expertise. Instructors at this studio don't limit their sessions to the four walls of their downtown location. They will occasionally host sessions on the beautiful Ocean Springs beaches. The staff teaches a variety of classes open to all levels, including an Essential Yoga Series for beginners and several others. Classes can be purchased one at a time, or in several different membership specials.
Downtown Yoga Ocean Springs
1010 Porter Avenue
Ocean Springs, MS, 39564