The Mississippi Gulf Coast prides itself on its rich culinary options, and that includes its robust collection of coffee houses that dot the shoreline. Each coastal city adds its own flare of roasts to the mix. We've compiled a list of some of the most popular spots on the coast to relax and rejuvenate with a hot (or cold) cup of joe.
Bay St. Louis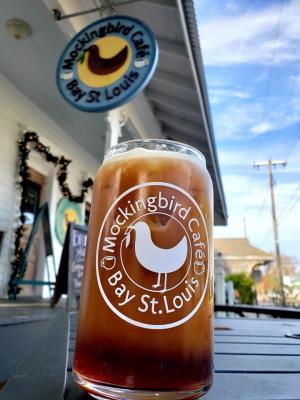 When you step into the Mockingbird Café in downtown Bay Saint Louis you feel a sense of charm that warms you up before you even get a cup of java. The café is housed in a delightful old building just a couple of blocks from the water. The owners don't mind when the café is lovingly referred to as the 'living room of the Bay.' The hot and cold options for beverages include everything from espresso to nitro brewed coffees. Don't forget the 'Bird's delicious breakfast, brunch, and lunch menus!
110 S 2nd Street
Bay Saint Louis, MS 39520
Pass Christian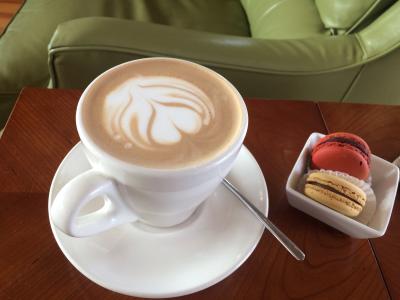 It doesn't get much cozier than sipping on a hot cup of coffee while being nestled among busy book shelves and surrounded by gorgeous water views. That's exactly where you will find yourself on a visit to the Cat Island Coffee House and Pass Christian Books. This quaint shop sits right across Highway 90 from the Pass Christian Harbor and is basically the front door to downtown where you'll find other shops, restaurants, and boutique hotels. You'll sometimes stumble upon a book signing or some live music at this eclectic venue. While you're there, grab a good book and something to eat!
300 E Scenic Drive
Pass Christian, MS 39571
Gulfport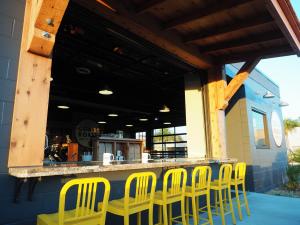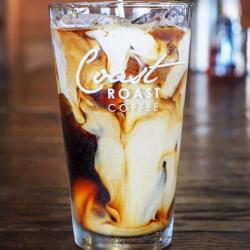 What started out as an adventure in downtown Long Beach has grown to several locations throughout Mississippi and Louisiana. You can now find some of the finest coffee around at the Coast Roast location in downtown Gulfport. While the building itself is pretty simple, the coffee, tea, and scone selections are robust and keep regulars and new comers coming in the door morning after morning.
2510 16th Street
Gulfport, MS 39501
Ocean Springs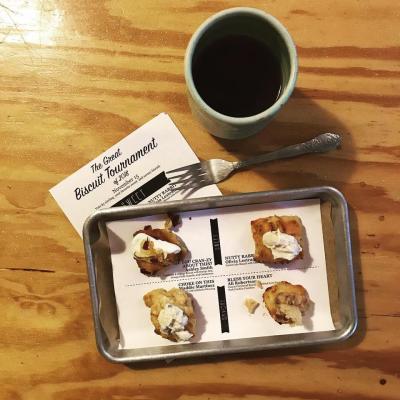 The Greenhouse on Porter is one of the most unique stops in not only Ocean Springs, but the entire Mississippi Gulf Coast. Just as the name implies, the dining area of this restaurant and coffee shop is in an actual greenhouse. The cool, laid back vibe of the venue is evident as soon as you pull up. At the counter, you'll be greeted with several different versions of the joint's famous biscuits. You even get to help the restaurant pick a winner in the Great Biscuit Tournament; a perfect pairing with a nice cup of coffee. You may even be able to join the Greenhouse's exclusive coffee club that gives you access to free and $1 coffee and tea for a whole year.
404 Porter Avenue
Ocean Springs, MS 39564
Gautier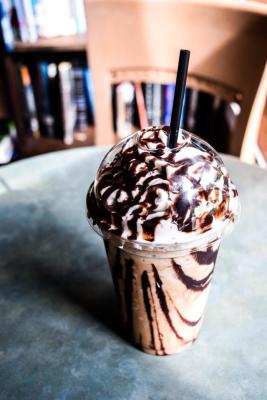 If you find yourself in need of a comfy and quiet place to sip coffee, study, read, and maybe check out some Mississippi art, Delo's Heavenly House of Coffee will hit the spot. The friendly staff makes you feel like family, and the cozy atmosphere will make you feel right at home. This Gautier coffee shop has become a staple for students, business owners, residents, and visitors alike. Take a signature cup of coffee upstairs to the loft area or hangout in the dining room below and catch live performance or view one of the traveling art exhibits that occasionally finds its way in.
3880 Gautier Vancleave Road #8
Gautier, MS 39553