Coastal Mississippi prides itself on its rich culinary options, and that includes its robust collection of coffee houses that dot the shoreline. Each coastal city adds its own flare of roasts to the mix. We've compiled a list of some of the most popular spots on The Secret Coast to relax and rejuvenate with a hot (or cold) cup of joe - whether you prefer to dine in, drive through or pick up. 
Before visiting, we encourage you to check with individual businesses on any potential changes to their availability and/or hours, but rest assured Coastal Mississippi is working diligently with our partners to ensure your safety and health is the top priority. Find out how in our Destination Promise of health and safety.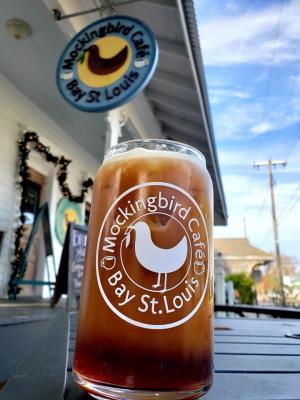 When you step into the Mockingbird Café in downtown Bay Saint Louis you feel a sense of charm that warms you up before you even get a cup of java. The café is housed in a delightful old building just a couple of blocks from the water. The owners don't mind when the café is lovingly referred to as the 'living room of the Bay.' The hot and cold options for beverages include everything from espresso to nitro brewed coffees. Don't forget the 'Bird's delicious breakfast, brunch, and lunch menus!
110 S 2nd Street
Bay Saint Louis, MS 39520
Cat Island Coffee House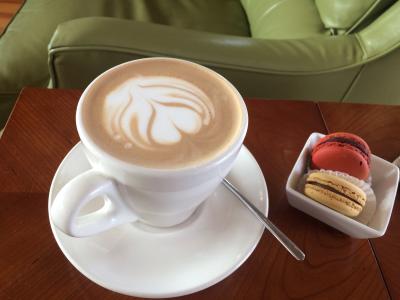 It doesn't get much cozier than sipping on a hot cup of coffee while being nestled among busy book shelves and surrounded by gorgeous water views. That's exactly where you will find yourself on a visit to the Cat Island Coffee House and Pass Christian Books. This quaint shop sits right across Highway 90 from the Pass Christian Harbor and is basically the front door to downtown where you'll find other shops, restaurants, and boutique hotels. You'll sometimes stumble upon a book signing or some live music at this eclectic venue. While you're there, grab a good book and something to eat!
300 E Scenic Drive
Pass Christian, MS 39571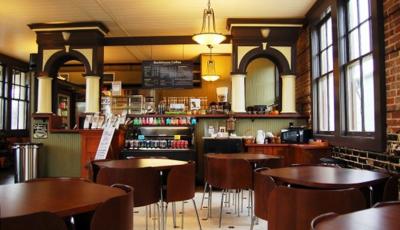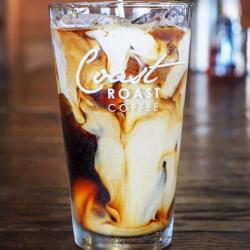 Originally built in 1924 as the second-ever branch location of Hancock Bank, this iconic Long Beach establishment packs nearly a century of history into every drop of coffee they serve! Bankhouse Coffee uses roasters built in the 1910s, boasting some of the largest turn-of-the-century roasting production in the United States. They serve Coast Roast coffee, which can be enjoyed in three other locations under that name across the Gulf South, but why not start with a side order of Long Beach yesteryear?
126 Jeff Davis Ave
Long Beach, MS 39560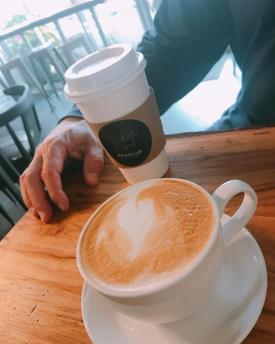 Photo courtesy Jacked Up Coffee Bar
Proudly serving New Orleans' French Truck Coffee, Jacked Up offers a number of traditional caffeinated beverages, but they truly live up to their name through their specialty offerings. A fully-stocked liquor bar lets you add a "kick" to any drink if you so desire, you can satisfy your sweet tooth with anything from a Cotton Candy coffee to a Chocolate Chip Cookie Milkshake, or you can pair any of these tasty beverages with sweet and savory selections from the kitchen. From Parmesan Garlic Herb to Lemon Blueberry, there's a flavor of Monkey Bread for every appetite! 
999 Howard Avenue #2
Biloxi, MS 39530
Greenhouse on Porter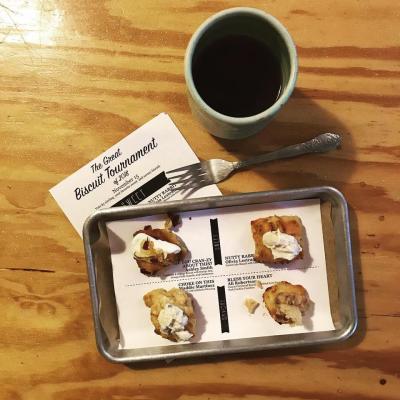 The Greenhouse on Porter is one of the most unique stops in not only Ocean Springs, but the entire Mississippi Gulf Coast. Just as the name implies, the dining area of this restaurant and coffee shop is in an actual greenhouse. The cool, laid back vibe of the venue is evident as soon as you pull up. At the counter, you'll be greeted with several different versions of the joint's famous biscuits. You even get to help the restaurant pick a winner in the Great Biscuit Tournament; a perfect pairing with a nice cup of coffee. You may even be able to join the Greenhouse's exclusive coffee club that gives you access to free and $1 coffee and tea for a whole year.
404 Porter Avenue
Ocean Springs, MS 39564
Gautier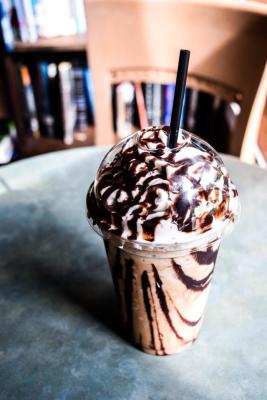 If you find yourself in need of a comfy and quiet place to sip coffee, study, read, and maybe check out some Mississippi art, Delo's Heavenly House of Coffee will hit the spot. The friendly staff makes you feel like family, and the cozy atmosphere will make you feel right at home. This Gautier coffee shop has become a staple for students, business owners, residents, and visitors alike. Take a signature cup of coffee upstairs to the loft area or hangout in the dining room below and catch live performance or view one of the traveling art exhibits that occasionally finds its way in.
3880 Gautier Vancleave Road #8
Gautier, MS 39553
Still searching for more delicious coastal coffee? Check out our interactive map below and discover every savory flavor Coastal Mississippi has to offer!