While Coastal Mississippi will probably never be confused with the Rocky Mountains come wintertime, it can get a little chillier than the locals, spoiled by the 80 degree-and-above temperature for most of the year, are used to. With an average high temperature of 61 F in January according to Expedia, snowbirds often choose The Secret when trying to escape the bitter Midwest cold. If 61 degrees is still a little too cold for you, you'll be pleased to know Coastal Mississippi offers many indoor attractions that are great for family outings, social gatherings, and even professional meetings.
Pro Tip: If you want to visit multiple attractions and museums, we recommend purchasing the Coastal Mississippi Attractions Pass, which includes one cost of entry to eight must-see attractions, all for the wallet-friendly price of $45. It never expires, so you can see it all at once or save some fun for next time! You can purchase yours at one of the participating attractions. 
 
Maritime & Seafood Industry Museum
With exhibits dedicated to gorgeous wooden boats, commercial fishing, boat building, hurricanes and more, the Maritime & Seafood Industry Museum is a great way to learn about over 300 years of Coastal Mississippi culture! Located on Point Cadet in Biloxi, the museum costs only $10 for adults, and offers one of the prettiest views on the entire Secret Coast. If you want to get a firsthand experience of sailing on a real boat, they offer a variety of packages for different sized groups to accommodate your needs aboard the Biloxi Schooners, or White-Winged Queens!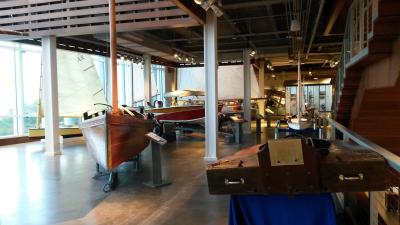 Infinity Science Center
Earth and space fanatics will love a trip to the 70,000 sq. ft. Infinity Science Center in Pearlington! On top of numerous exciting hands-on activities, patrons can also watch live presentations in the XSPHEREience Theater, with topics ranging from electricity to the history and future exploration of Mars. Since opening in 2012, the Infinity Science Center has functioned as one of the most fun experiences on The Secret Coast for children and adults alike, but it is also a hub for research and education in Mississippi.



Walter Anderson Museum of Art  
If alluring art is what you seek, you'll find no better collection in Coastal Mississippi than at the Walter Anderson Museum of Art in Ocean Springs. The museum features over 1,000 paintings, wood carvings and ceramics, all created by Walter Anderson and his two brothers. In addition to the fantastic works of art, the museum hosts great events throughout the year, such as the annual craft beer tasting, movie nights and more.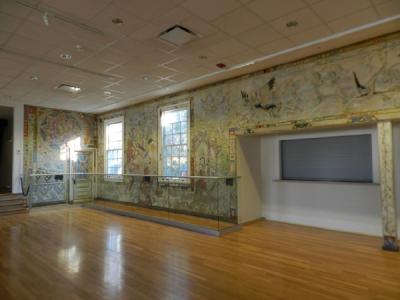 Ohr-O'Keefe Museum of Art
The Ohr-O'Keefe Museum of Art is another must-see for art enthusiasts visiting The Secret Coast. Located under majestic oaks on the beautiful Mississippi Sound, OOMA features the ceramics of George E. Ohr (1857-1918), the self-proclaimed "Mad Potter of Biloxi." The museum also offers contemporary and historic exhibitions, as well as the City of Biloxi Center for Ceramics where you can try your hand at mudslinging! Visitors ages 14 and up can participate in pottery classes, where instructors will help you create two pots to keep.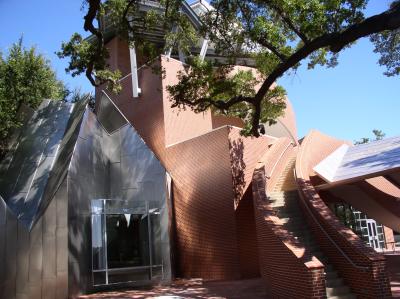 Casinos
When you're visiting Coastal Mississippi, the good times roll and roll and roll. With 12 casinos, 24-hour gaming, nonstop entertainment and perfect places to wine and dine, you'll never run out of ways to take full advantage of the fun The Secret Coast has to offer. Our many casinos boast an array of table games. Not to mention slots on slots, delicious restaurants, relaxing spas and brag-worthy boutiques. Plus, you can place a wager while you cheer on your favorite team at our twelve area sports books!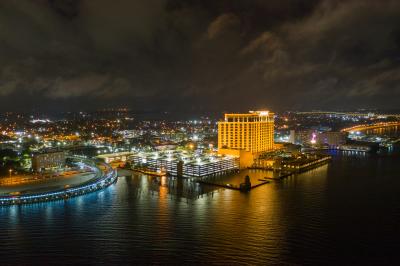 Dining
Mouthwatering cuisine is a cornerstone of our culture. And when you pay Coastal Mississippi a visit, you can chow down on comfort food or venture out of your comfort zone. Tear into steak smothered in crabmeat. Open wide for blackened redfish. And whatever you're craving, we've got a menu to match your budget.
We've got surf, we've got turf, we've got international eats, BBQ and local flavors that will change the way you see and taste Mississippi. Our chefs will sauté, fry, baste, broil, blacken or bake you something, or many somethings. And it will be something you'll never forget.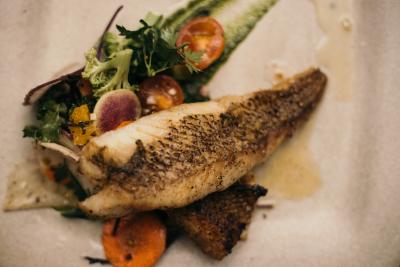 White Pillars Restaurant in Biloxi

 
Downtown Shopping
From Bay St. Louis to Pascagoula, Coastal Mississippi offers a number of adorable historic downtown districts that are perfect for any window shopper. Enjoy a large array of boutiques, outlets and souvenir shops as you browse works by talented local artists and craftsmen. Filled with one-of-a-kind pieces that will look great in your home, Coastal Mississippi has something for every shopper – you just may need an extra suitcase to bring everything back!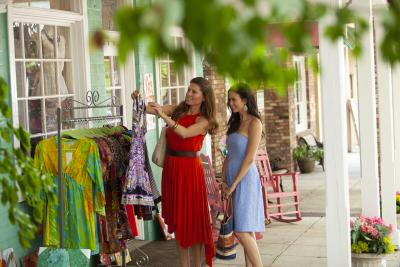 Pascagoula River Audubon Center
Our 62 miles of scenic coastline offers endless opportunities to unplug and reconnect with nature at every turn. The Pascagoula River Audubon Center serves as a gateway to the largest free-flowing river in the lower 48 states where visitors can experience and learn about birds and wildlife throughout the year. The Center also serves as a demonstration site for environmentally friendly concepts and a portal to conservation programs applicable to all visitors, residents and tourists alike.

 

Breweries
Sometimes a nice craft beer is all you want on a cool day, and Coastal Mississippi is home to a few breweries worth their weight in suds! Lazy Magnolia in the Kiln is the state's oldest and most famous craft brewery, and the food served at their "Porch" is among the best you'll find at a brewery. In downtown Gulfport you'll find Chandeleur Island Brewing Company, offering an excellent selection to go along with a fun taproom and a variety of games. Ocean Springs is home to Hops and Growlers, a family owned and operated brewpub offering 20 different beers on tap with a continuously rotating menu, and Fort Bayou Brewing Company embodies the spirit of fun and relaxation the community of St. Martin is known for.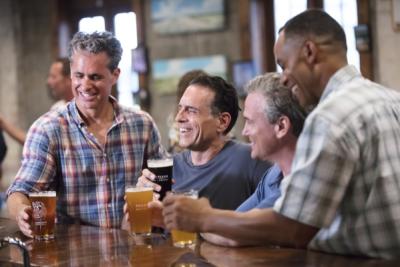 'Me' time
If you've been neglecting self-care, Coastal Mississippi is the place for rest and rejuvenation! With world-class spas, healing yoga centers, and 26 miles of white sandy beaches to explore at your own pace, our tri-county region will meet your every wellness need. Coastal Mississippi boasts several spas offering a wide array of customizable pampering sessions. Quiet your mind and spirit while moving and realigning your body at one of Coastal Mississippi's yoga studios. Enjoy incredible views of The Secret Coast as you journey the 26.2 miles of beach boardwalk or our two coastal bridges for those up to the challenge.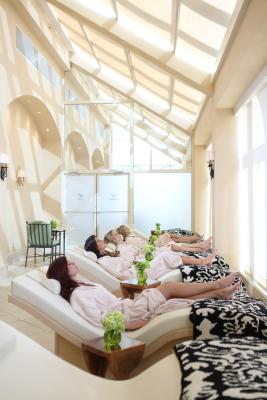 Enjoy your Coastal Mississippi winter outing!