Coastal Mississippi's tri-county region is a multi-faceted destination filled with various avenues, backroads, scenic coastline, and waterways to explore. From arts & culture and headline entertainment to boutique shopping, outdoor activities and family attractions, we offer something for every type of visitor and every type of budget. 
At this time, visitors can still enjoy most fresh water and salt water opportunities that extend beyond the affected areas in the region, including kayaking, paddle boarding, excursions to barrier islands, fishing experiences and parasailing adventures.
As the region is situated along the Gulf of Mexico, natural occurrences that affect the water quality do take place. Coastal Mississippi is taking every measure to protect its residents, visitors and natural resources in tandem with official state agencies. The safety of our visitors and residents is of the utmost importance, therefore we are dedicated to providing timely and accurate information to travelers.
For current information on the status of Coastal Mississippi waterways, visit this trusted source, which can also be found on our Beaches, Boating and Water Activities page. For current weather conditions click here.
---
Which water-based activities can you experience in Coastal Mississippi?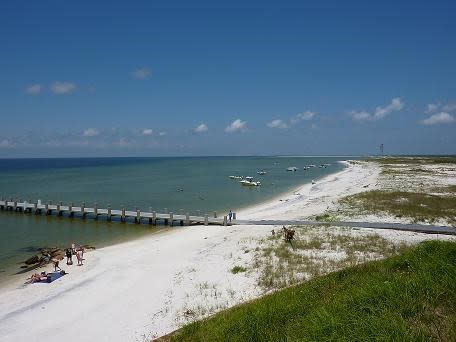 Summer is the perfect time to explore the barrier islands that sit just miles off the mainland of Coastal Mississippi. With white-sand beaches and beautiful Gulf waters, the islands are an ideal summer day trip. While all of the barrier islands offer something unique that is worth exploring, Ship Island is the most accessible to travelers thanks to the Ship Island Excursions ferry service out of Gulfport and Biloxi. 
Have you ever wanted to feel the gulf breeze blowing through your hair, chasing the sunset on a giant boat? Here in Coastal Mississippi, there are several sailing charters and boat cruises leading the exploration of our barrier islands, bayous, and back bays. Enjoy stunning scenic views of our coastline and wildlife aboard La Dolce Vita Cruising Charters, North Star Sailing Charters, Southern Coast Cruises, and more. Experience the thrill and exhilaration of parasailing near Deer Island with Parasail Adventures (participants will be sailing over the water but will not touch the water).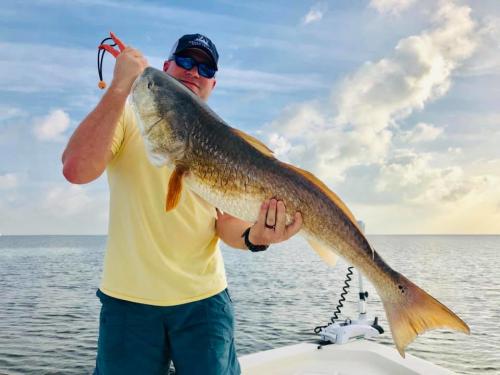 What better way to immerse yourself in Coastal Mississippi culture than to take advantage of some of the best sport fishing in the world? With charter fishing companies from Pascagoula to Waveland, and everywhere in between, there are countless options available to book a day trip and land the big one. Each company specializes in catching certain kinds of fish, so all you need to do is decide if you want a trophy or if you want something to cook for dinner!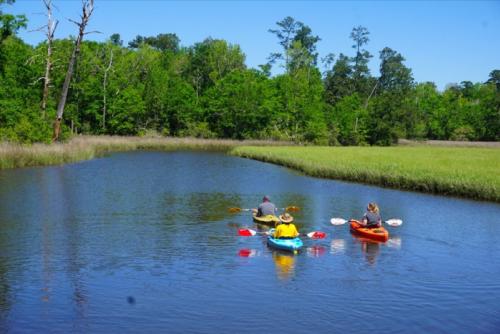 Kayak and paddle your way through the Mississippi Gulf Coast Blueways. These water trails offer a thrilling experience for paddlers at all skill levels. Discover beautiful landscapes, endangered wildlife, and historic landmarks as you kayak down the Wolf River Water Trails, the Old Fort Bayou Blueway, the Jourdan River Blueway, or the Pascagoula River Blueway, the largest free-flowing waterway in the nation.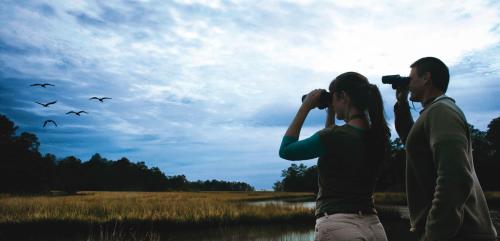 If birding and observing wildlife is more your style, then Coastal Mississippi has an abundance of outdoor activities for you. Discover unique bird species while exploring the local birding trails and greenways, where you may spy a Bald Eagle, Blue Heron, or Sandhill Crane. The Secret Coast also offers a number of nature-based tours and facilities, like the Pascagoula River Audubon Center. Be sure to bring your camera so you can snap a photo of these scenic views!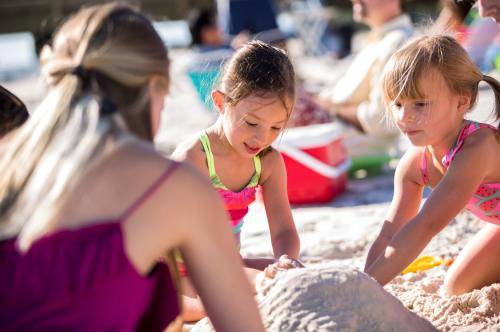 Rent a beach chair and umbrella and enjoy a relaxing day in the sand! Although some portions of the Mississippi Sound are closed, you can still spend time on our 26 miles of man-made beaches. Pack your cooler and sunscreen for a day of fun. After the sun goes down, stay for several Fourth of July fireworks displays throughout the region!  
For more ideas about how to enjoy your time in Coastal Mississippi, visit our Weather & Beach Updates page.