When planning breakout sessions or seminars for smaller groups, Coastal Mississippi has endless options sprinkled throughout the region! Spaces range from historic to modern, but all act as the perfect backdrop for engagement and educational opportunities. Learn more from some of our sales managers below! 
Oak Crest Mansion Inn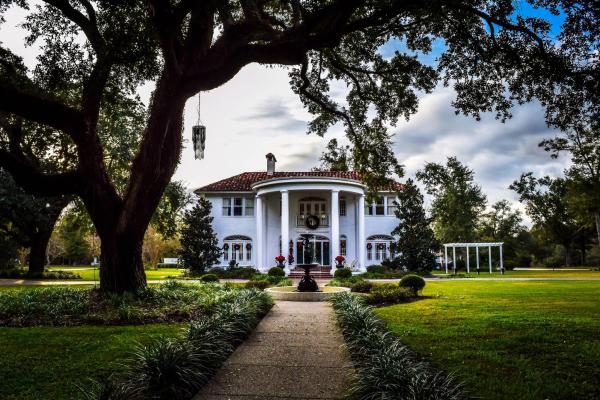 Oak Crest Mansion Inn, built in 1920, is the quintessential Old Southern mansion. The 12-acre property boasts several locations for events including an outdoor gazebo, intimate chapel, and ballroom, all surrounded by majestic live oaks. This historic home is the perfect backdrop for special events of any size.
Coastal Mississippi Regional Sales Manager Ari Covacevich says, "Our guests were greeted with passed cocktails upon arrival to the mansion, and as they entered the front parlor, they enjoyed a local Jazz Trio and passed hors d'oeuvres. For dinner, the guests were whisked into the main ballroom to enjoy a plated four-course meal and live entertainment provided by D-Play." 
MGM Park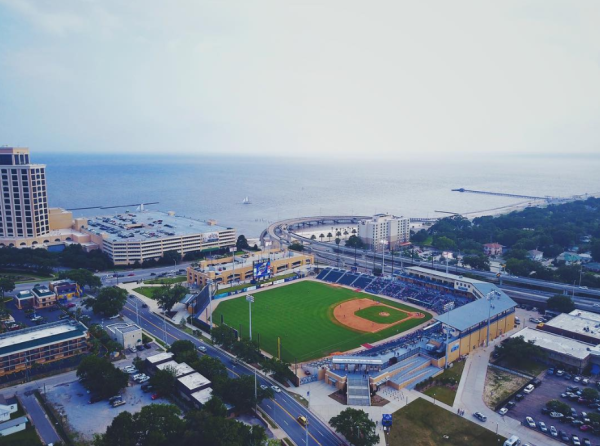 MGM Park, across from Beau Rivage Resort & Casino, is home to the AA Biloxi Shuckers. The state-of-the-art facility was built in 2015 and showcases beautiful Coastal Mississippi views. The park serves as a multi-purpose venue for groups of up to 6,000 people.
Coastal Mississippi Sports & Events Development Manager Marquez Singleton says, "The Mississippi Gulf Coast Marathon utilizes MGM Park for its Finish Fest, the perfect ending to a beachfront run. Runners complete the half and full marathon inside of the park, with a finish on the big screen. After crossing the finish line, runners enjoyed local seafood and Mississippi BBQ while listening to live music." 
Lynn Meadows Discovery Center
Lynn Meadows Discovery Center, Mississippi's first children's museum, is an interactive educational experience for children of all ages and is located inside the Mississippi City Elementary School. The museum has 15,000 square feet of indoor exhibit space and sits on 7.5 acres.
Coastal Mississippi Regional Sales Manager Crystal Glover says, "We utilized the Museum's commercial Viking kitchen to host a cooking class during a familiarization trip for group planners. Native Chef Calvin Coleman demonstrated recipes using locally-sourced ingredients. The guests enjoyed gumbo, shrimp etouffee, and the southern staple of bread pudding." 
Ocean Adventures Marine Park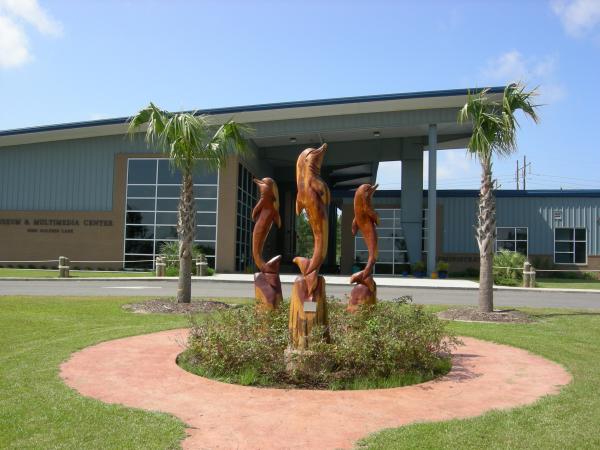 Meeting for business or getting together for fun, the Ocean Adventures Marine Park offers a family friendly atmosphere filled with excitement. The 180-seat auditorium provides a professional atmosphere for meetings and presentations. The 2,000 square-foot museum with attractive exhibits and local artwork provides a unique setting for large group gatherings, and the breezeway offers a great outdoor space for attendees.
Coastal Mississippi Leisure Group Sales Manager Kristen Parker says, "We sponsored an icebreaker event for 200+ tour and travel professionals at Ocean Adventures Marine Park in February 2019. The park offered an educational opportunity for the professionals to learn about our regional marine life. We arranged live music throughout the park and included a dolphin show and stingray pool as part of the attendee experience. 
Additional unique meeting spaces include: 
Grand Magnolia Suites & Ballroom
Mary C. O'Keefe Cultural Center of Arts & Education
Pascagoula River Audubon Center
Maritime & Seafood Industry Museum 
Marine Education Center at the University of Southern Mississippi
Coastal Mississippi is connected to four hub cities including Atlanta, Houston, Dallas and Charlotte through Gulfport-Biloxi International Airport. Enjoy a charming and hospitable meeting and convention destination with fresh, Gulf seafood, headlining entertainment, affordable excursion opportunities and a committed team dedicated to exceeding conference expectations! 
Learn more on the Meetings and Groups section of coastalmississippi.com!