Feeling a little cooped up these days? We get it. Thankfully, nature trails, waterways, state parks, scenic campgrounds and more make Coastal Mississippi an ideal destination for outdoor enthusiasts and those looking for safe, open-air experiences. Not to mention, the consistently warm weather allows for year-round exploration! Whether you enjoy kayaking, boating, hiking, biking, or just taking in the views of nature, there's an adventure waiting for you on The Secret Coast. 
As of 2/3/21, masks are currently required in each of our three coastal counties. Before visiting, we encourage you to check with individual businesses on any potential changes to their availability and/or hours, but rest assured Coastal Mississippi is working diligently with our partners to ensure your safety and health is the top priority. Find out how in our Destination Promise of health and safety. 
Kayak your way through the Mississippi Gulf Coast Blueways. These water trails offer a thrilling experience for paddlers at all skill levels. Discover beautiful landscapes, endangered wildlife, and historic landmarks as you kayak down the Wolf River Water Trails, the Old Fort Bayou Blueway, the Jourdan River Blueway, or the Pascagoula River Blueway, the longest free-flowing waterway in the nation.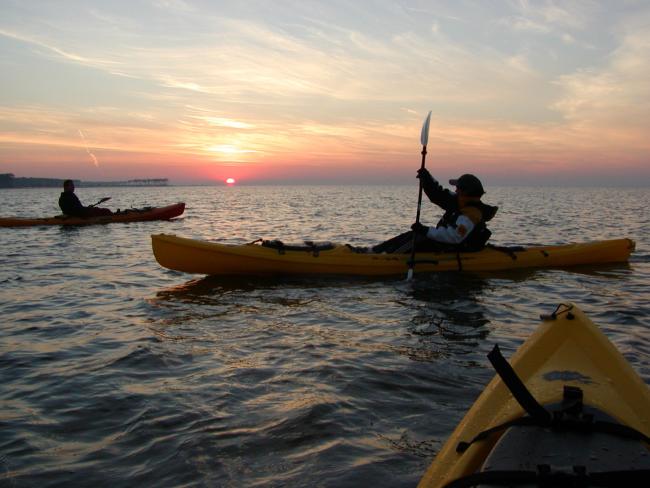 Kayak coastal waterways
Photo: Paul Bonge
If birding and observing wildlife is more your style, then Coastal Mississippi has an abundance of outdoor activities for you. Discover unique bird species while exploring the local birding trails and greenways, where you may spy a Bald Eagle, Blue Heron, or Sandhill Crane. The Secret Coast also offers a number of nature-based tours and facilities, like the Pascagoula River Audubon Center. Be sure to bring your camera so you can snap a photo of these scenic views!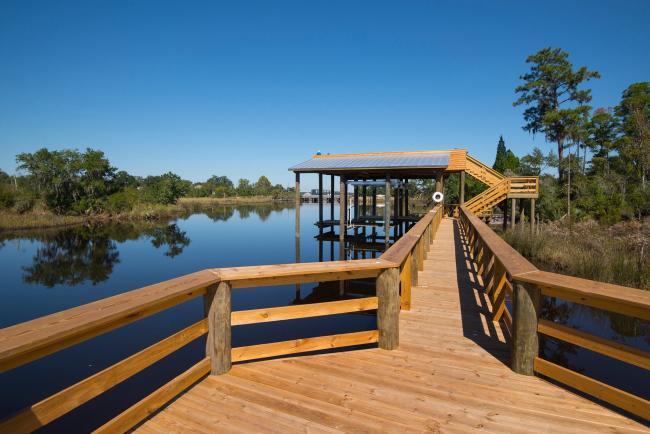 Observe wildlife at the Pascagoula River Audubon Center
Have you ever wanted to feel the gulf breeze blowing through your hair, chasing the sunset on a giant boat? Here in Coastal Mississippi, there are several sailing charters and boat cruises leading the exploration of our barrier islands, bayous, and back bays. Enjoy stunning scenic views of our coastline and wildlife aboard La Dolce Vita Cruising Charters, North Star Sailing Charters, Southern Coast Cruises, and more! Pack a lunch and make an entire day out of your boating adventure!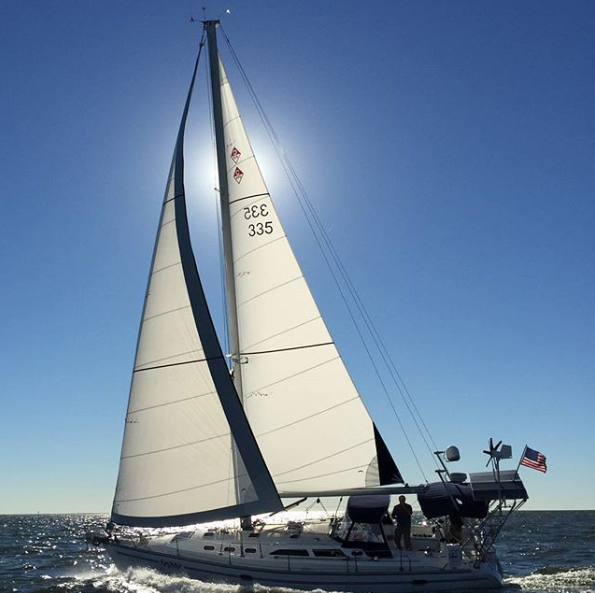 Sail the seas courtesy of North Star Sailing Charters
If you want to discover the scenery of Coastal Mississippi by foot or bike, then our coastal greenways are the perfect places to explore! Hike or bike your way through any of our local parks, forests, or nature trails. Pack a picnic and enjoy the Davis Bayou Area of the Gulf Islands National Seashore. The park also features the Davis Bayou Trail, approximately two miles long, which takes visitors through a coastal forest and over two local bayous, though no bikes are allowed on the trail.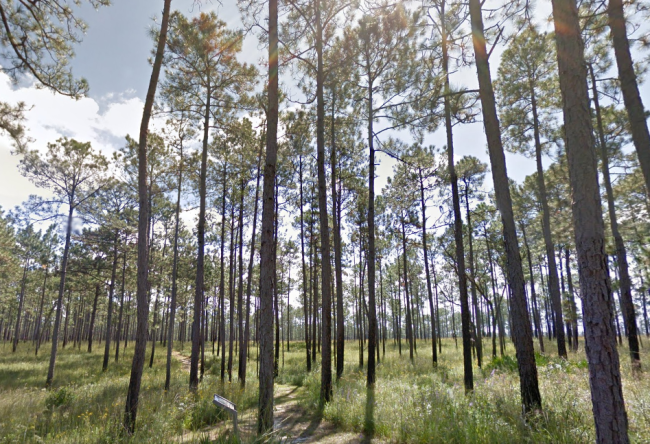 Hike the Mississippi Sandhill Crane trails
Immerse yourself in the natural beauty of the Coast by setting up camp at one of our many campgrounds. Whether you have your RV in tow or prefer primitive camping, there are dozens of campgrounds for you to choose from in Coastal Mississippi. Airey Lake Recreation Area and POW Lake Recreation Area are great spots for those who want to escape, relax and enjoy nature. Several of the islands also allow camping for those who want a more remote experience.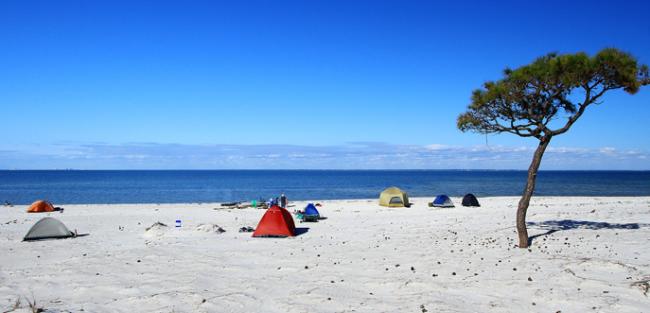 Set up camp on Horn Island
Photo: National Park Service
We hope you enjoy your outdoor adventure in Coastal Mississippi! For more information on these and other outdoor activities, click here.
---
This ad was prepared by Coastal Mississippi using Federal funds under award 04-79-07589 from the EDA, U.S. Department of Commerce. The statements, findings, conclusions, and recommendations are those of the authors and do not necessarily reflect the views of the EDA or the U.S. Department of Commerce.