The Mississippi Gulf Coast Marathon is almost here, and soon you will be able to show off all of your hard work on the courses December 14-15. We know you may have a few questions about the weekend, and we're here to answer them. Runners have been training for months, so instead of telling you how to best prepare for the race, we've created this guide to ensure you have a fun, stress-free weekend participating in a beachside run and enjoying everything Coastal Mississippi has to offer!
Know the plan
First of all, we encourage you to familiarize yourself with, course maps, parking rules and the complimentary shuttle service. Runners using the shuttles should arrive to the pickup locations early to give themselves ample time to travel to the start line and prepare for the race. Shuttles will run from the finish fest back to the shuttle parking lot, but shuttles will not return to the starting line after the race.
Pro tips: 
Don't cut it close — an extra 30 minutes of sleep isn't going to improve your day and it could ruin it if you're late or run into any unforeseen obstacles. Get to the Morning Shuttle Depot or Start Lines early.

Carpool — pile into as few cars as possible – grab a running buddy and ride together.

If you drove to the start of the Half Marathon, leave your morning car where you park it until after the race is over (2 p.m.). Use another vehicle to get back to your original car once the roads are open.

Driving back to the Half Marathon Start Line to retrieve your car prior to 2 p.m. along Hwy 90 will cause stress.

Stay the extra night and enjoy your accomplishment Sunday!
Involve the whole family
Between the Chevron Mississippi Gulf Coast Kids Marathon, the Margaritaville 5K and the main events, the marathon weekend offers a race for everyone in the family. If family members are joining the getaway, but not participating in the race, they can still enjoy the Let's Go! Gulf Coast Kids Zone at Point Cadet Plaza on Saturday and the Coors Light Finish Festival at MGM Park on Sunday. Aside from the running festival, Coastal Mississippi has an array of activities that visitors of all ages can enjoy. For specific attractions, check out this list of things to do along The Secret Coast for the entire family.
Explore
The Mississippi Gulf Coast offers 62 miles of scenic coastline filled with charming communities and towns waiting to be discovered by visitors like you. With ample shopping, casinos, museums, golf courses, breweries, outdoor activities and more, you are certain to have a packed weekend exploring Coastal Mississippi!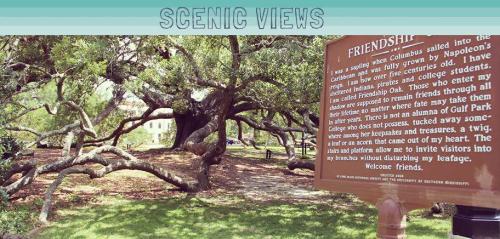 Indulge in some coastal cuisine
Before you leave The Secret Coast, reward yourself for all of your hard work by indulging in some authentic cuisine. With abundant seafood options, including shrimp, oysters and fish, tasty BBQ and delicious southern cooking, your taste buds will thank you for the treat.
Last-minute decisions 
If you haven't booked your hotel yet, that's perfectly fine. With many hotels and resorts throughout the race route, all participants are sure to find accommodations based off of their needs. If you are just spectating instead of running, it's time to start planning where you will catch the race. We suggest watching the runners from Jones Park. Here you will see the half marathon runners take off and the marathon runners zipping by shortly after. In the meantime, spectators can stroll through downtown Gulfport, which is just a short walk away.
We can't wait to see you #SoakUpTheRun!