Much like a visit to our scenic shores, a good book can be the perfect getaway. Before you dive on in to our coastal waters, dive in to these literary wonders - all of which take place in Coastal Mississippi!
"Salvage the Bones" by Jesmyn Ward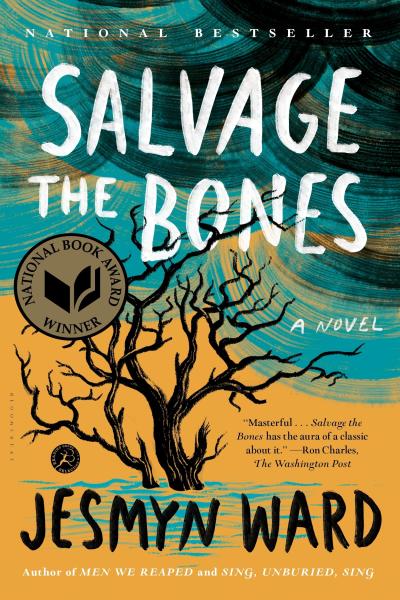 A revelatory story so authentic, it could only have been told by an actual Coastal Mississippian. In this National Book Award winner, DeLisle native Jesmyn Ward explores the plight of a working-class African-American family in the fictional coastal town of Bois Sauvage, Mississippi as Hurricane Katrina comes barreling towards their shores. 
"Fay" by Larry Brown
"Fay" is a story of a girl with no education who leaves home with two dollar bills for the bright lights and big times of Biloxi but even in 1985 Mississippi, two dollars won't get you far on the road. "Fay" is a novel written by Oxford-born Larry Brown, whom the Boston Globe called "one of our finest writers – honest, courageous, unflinching."
"The Runaway Jury" by John Grisham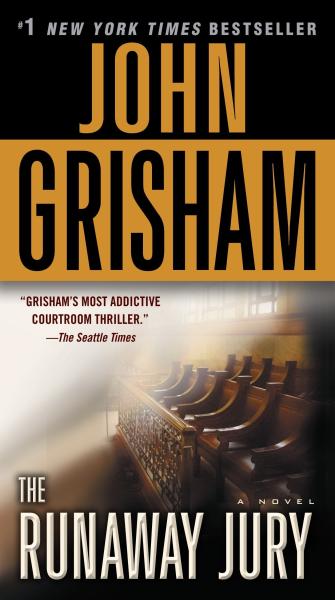 "The Runaway Jury" is a legal thriller novel written by author John Grisham that was later made into a movie starring Gene Hackman, Dustin Hoffman, John Cusack and Rachel Weisz. A landmark tobacco trial taking place in Biloxi with hundreds of millions of dollars at stake begins routinely, then swerves off course as jurors in the trial begin to act stranger and stranger as time goes on.
"Anchored" by A.J. Larrieu
Susannah March is a guardian and a fierce-winged protector charged with keeping one Coastal Mississippi community and its citizens safe. In this fictional universe with angels and vampires, Susannah is happy with doing things on her own until she meets Jason who is everything that she isn't. She is used to risking her life, but risking her heart may be more than she can bear.
"Mississippi Mud" by Edward Humes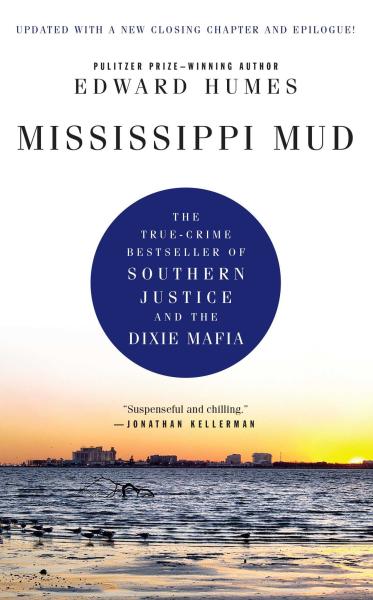 In "Mississippi Mud," Pulitzer Prize-winning journalist Edward Humes tells the story of a riveting true-crime account of Biloxi with connections to the Dixie Mafia. After the fatal shooting of one of the city's most prominent couples, their grief-stricken daughter came home to uncover the truth behind the crime that shocked a community.
"The Partner" by John Grisham
Author John Grisham, best known for his popular legal thrillers, tells the story of a young attorney named Patrick Lanigan. Once a partner at a prominent Coastal Mississippi law firm, the story takes a dramatic turn as Lanigan fakes his own death, fleeing Mississippi for a new life and a new name. Could he have ties to the fortune stolen from his ex-law firm's offshore account
"The Beach Trees" by Karen White
"The Beach Trees" is a story written by New York Times bestselling author Karen White. A story of one woman's journey into a secret past and a life she never expected on The Secret Coast with a portrait that unlocks a surprising family history.
"Revenant" by Carolyn Haines
A notorious Biloxi nightclub is the setting that author Carolyn Haines chose for this mystery thriller when a decades-old mass grave is unearthed. When the remains of five women are discovered and two new bodies appear, it begs the question – is a copycat murderer terrorizing Biloxi?
"24 Hours" by Greg Iles
In this extortionist suspense thriller written by Mississippi's own Greg Iles, Dr. Will Jennings and his Jackson-based family are targeted by a genius con man that preys on doctors' families while they are away at conferences. The Secret Coast is the setting for a conference in the story as Dr. Will is said to be staying in a local Biloxi hotel.