Biloxi Lighthouse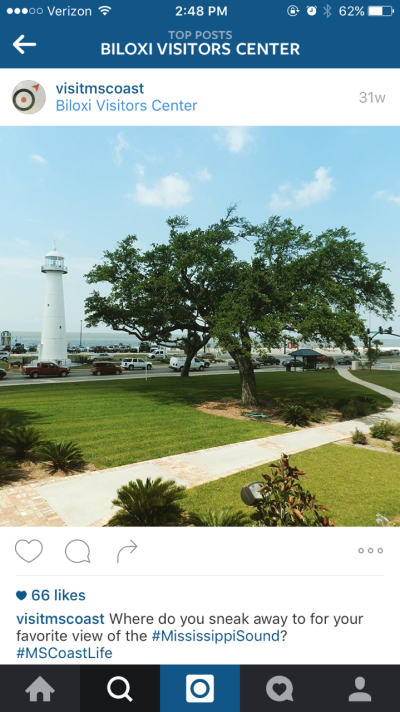 Fun Fact: The Biloxi Lighthouse is the only lighthouse in the United States that sits in the middle of a 4 lane highway! Isn't that reason enough to post on Instagram?
The Beach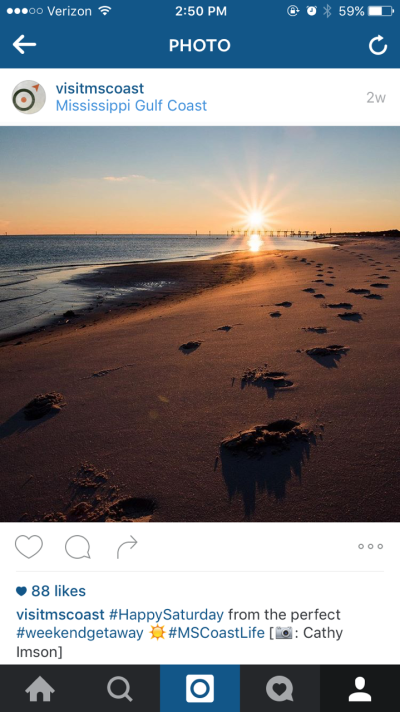 With 26 miles of white sand beach on our shoreline, you are sure to capture the perfect photo to share!
The "Welcome to the Mississippi Gulf Coast" Sign

It is a rare sight to see no one capturing a photo of this Highway 90 staple.
Walter Anderson Museum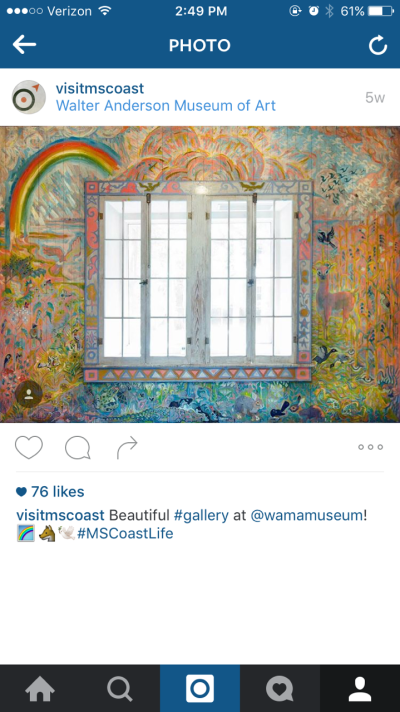 Photos do this museum no justice! This is definitely a place you'll need to see for yourself, and when you do you won't be able to help yourself from taking a picture of the vibrant colors, unique murals and inspiring work of Walter Anderson.
The Blind Tiger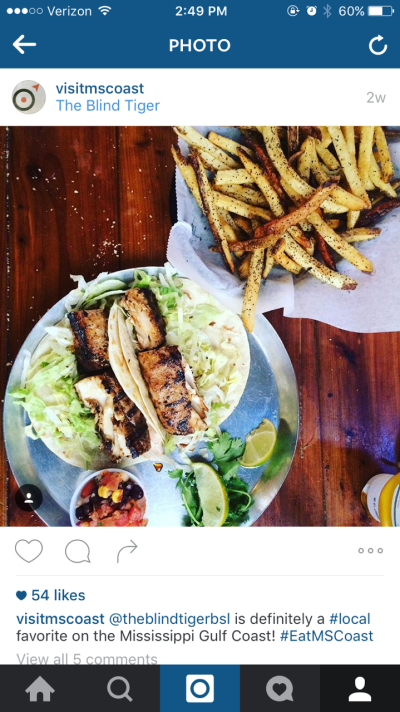 Whether you are snapping a photo of your food or the view, you are sure to share your shot with your Instagram followers!