Blog and below photos by Captain Kyle Johnson, Coastal Waters Outfitters
Spring is in the air in Coastal Mississippi, and you know what that means? It's time to go fishing! No more short days or gloomy weather. It's time for flip flops, boat rides and good vibes. Get that hunting gear tucked away nice and neat for next year, knock out that spring cleaning early, and get ready to chase some fish!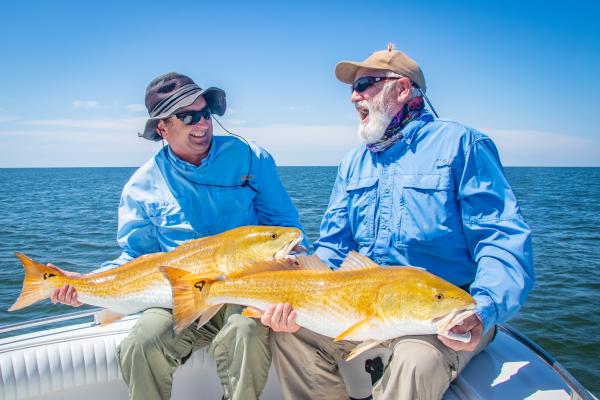 Even though the Coast is a great year-round fishing destination, Spring is when things really start to heat up. Popular gamefish like speckled trout and redfish leave the back bays heading toward the barrier islands. Fishing is outstanding all along The Secret Coast during this time. Man-made artificial reefs just off the shore such as Katrina, Gene Taylor, and Ernie Zimmerman Reefs will be hot spots as these fish transition to the islands in the early spring. Majority of anglers will opt for live shrimp under a popping cork or Carolina rigged to get the job done. The ones looking for more of a challenge will lean toward jigging soft plastics, hard plastic suspending lures, and the oh-so-rewarding topwater plug!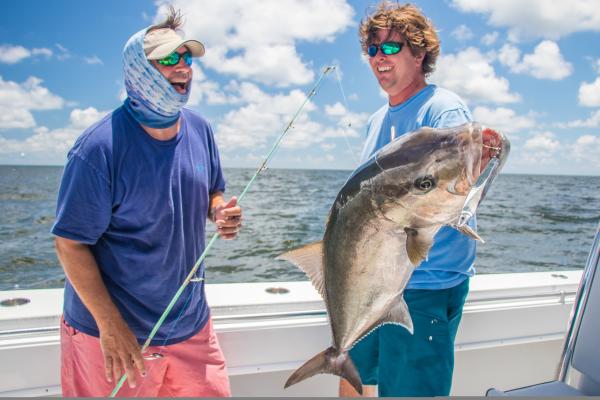 Spring is also a great time to book a charter trip with one of the many very knowledgeable captains along the Mississippi Coast. There are over 60 charter captains to choose from, so knowing what type of trip you want is key to having a successful trip. The more information you give the captain, the better the trip will be. Here are a few questions to ask yourself to help narrow down search to ensure you have a great experience:
Is there a specific fish you would like to target? 

Would you like to fish inshore, offshore or the Louisiana Marsh? 

Will your party be comfortable on a center console boat, or would you prefer a larger vessel with air conditioning?

Do you want to book multiple boats for a large party?

Are you comfortable fishing with multiple people, or are you looking for a more personable experience with the captain?

What type of fishing would you like to do (troll, bottom fish, sight cast, etc.)?
Of course, if you are just looking to get out on the water and have a good time, just about any captain can handle that! All of our captains will work hard to ensure you have a memorable trip. These are just a few tips to help you find a captain that fits your needs. The more information you tell the captain, the better your trip will be! 
Springtime is also when fishing tournaments start kicking off. Coastal Mississippi is home to some of the most iconic tournaments like the annual Gorenflo's Cobia Tournament, where the state record Cobia was landed weighing it at a staggering 106 pounds! Could you imagine the excitement of the crowd when that fish hit the scales? Another great tournament to attend is Speckled Trout Shootout. It's a speckled trout tournament put on by tournament anglers for tournament anglers. They are aiming to have one of the highest cash payouts ever for a speckled trout this year!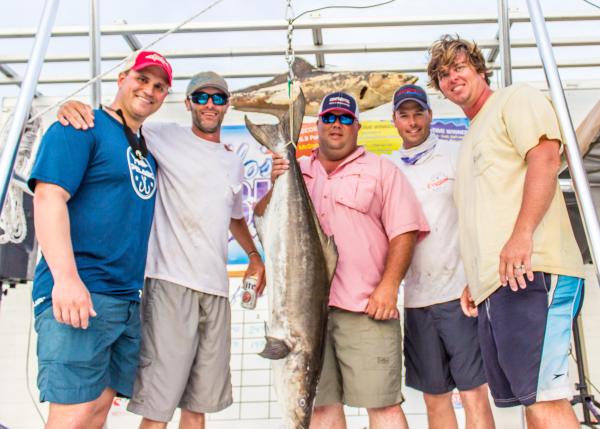 The real show-stopper is the Mississippi Gulf Coast Billfish Classic, where millions of dollars are on the line. It's also a chance for people to see some of the finest boats on earth. Weigh-ins are always exciting for visitors and locals alike. If you like fishing and having a good time, it's the place to be. Local businesses come together to help support these tournaments and bring the community together.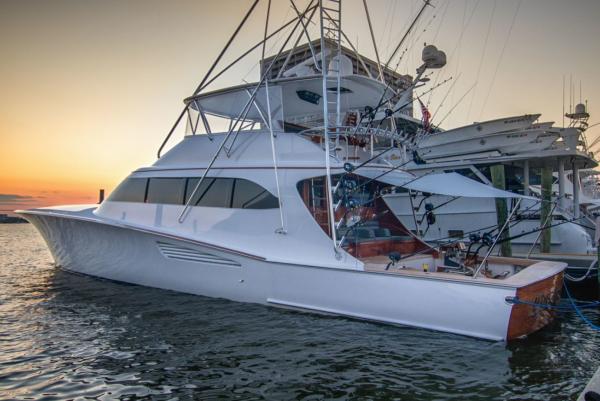 As you can see, springtime in Coastal Mississippi and fishing go hand in hand. Come explore what The Secret Coast has to offer and see for yourself!