My two favorite pizza spots on the Mississippi Gulf Coast are both found at shrimp sign 38. Although both bring different flavors and a unique atmosphere, you can't go wrong with either option!
Bootleggers
Bootleggers is my family's go-to pizza spot. If you like thin crust, crispy pizza, this will be your go-to spot too! Although they proudly serve Chicago-style pizza, you can find multiple options with a Mississippi Gulf Coast twist, including the seafood pizza served with shrimp, crabmeat and special seafood sauce. One of the best things about this local spot is that they deliver!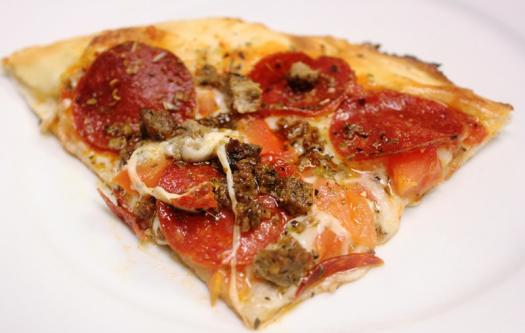 Sicilian II
I checked out this restaurant after I saw that local food writer Julian Brunt described this pizza as "hands down the best pizza I have ever had." So, of course I had to try it, and I have to admit this pizza is pretty amazing! This small, family-owned restaurant prepares much more than pizza. Here you can find pasta dishes, gyros, salads and more. I suggest the fried zucchini as an appetizer. You won't regret it!
Looking for additional places to check out on the Mississippi Gulf Coast? Find them here in Visit Mississippi Gulf Coast's dining & attractions guide!
Photo: Julian Brunt, Sicilian II