These days, you're prioritizing your health and taking every precautionary measure to stay well, for not only yourself but for those around you. You're told to stay home, adjust your routine, and embrace a new normal.
If your new normal is now working from home, there are ways to ensure your "office" is comfortable and cozy while encouraging productivity. Since you can't explore the 62 miles of Coastal Mississippi, you can bring bits and pieces of The Secret Coast to you! Shop our retail partners below who are offering online ordering, curbside pickup, and delivery options.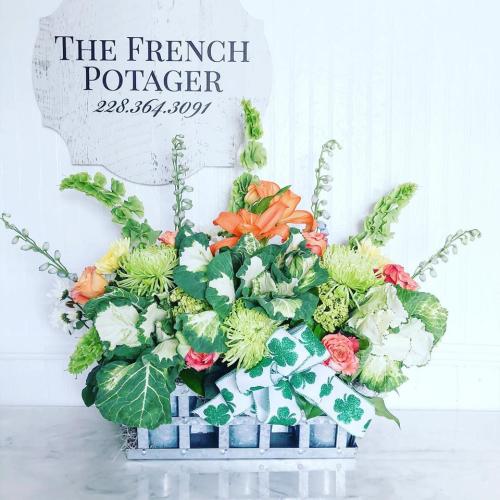 The French Potager – Shop Online
Bay St. Louis's premier florist offers unique floral designs and beautiful décor. Add some color and bring some life to your office with a flower delivery to your front door! A fresh bouquet of fragrant florals is sure to brighten even the darkest of days.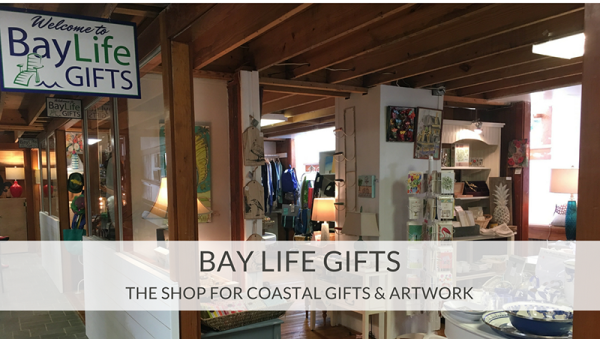 Bay Life Gifts – Offering phone or email orders available to ship or pick up
Bay Life Gifts has a little bit of everything for everyone, and you're sure to find something beautiful and unique to add to your home office. How about freshening up your space with a bright pillow, stylish lamp or just the right rug? Ensuring your office space is comfortable and uniquely you will encourage a clear mind.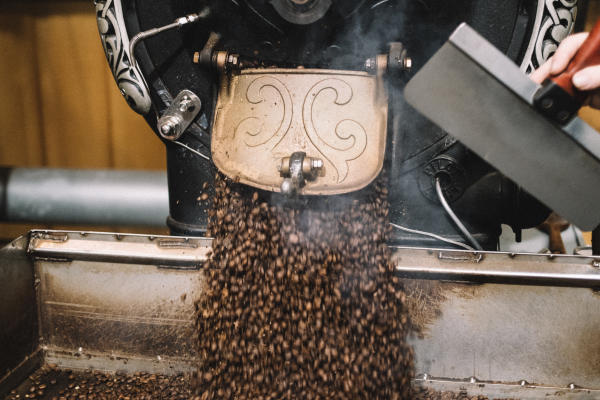 Local Coffee 
During these uncertain times, it is a necessity to stay hydrated and caffeinated! A morning coffee routine will only help boost your productivity while working from home. Local favorite Coast Roast crafts a vintage roast like no other. Order your freshly ground coffee online or opt to order a bag of their beans, roasted in an antique 100-year-old roaster. Another local favorite is Bright Eyed Brew Co., offering iced coffee by the gallon and packaged coffee tailored to your needs! Bright Eye on the Fly will deliver to you within a certain radius, or you can donate and/or buy a gift card to support in the future.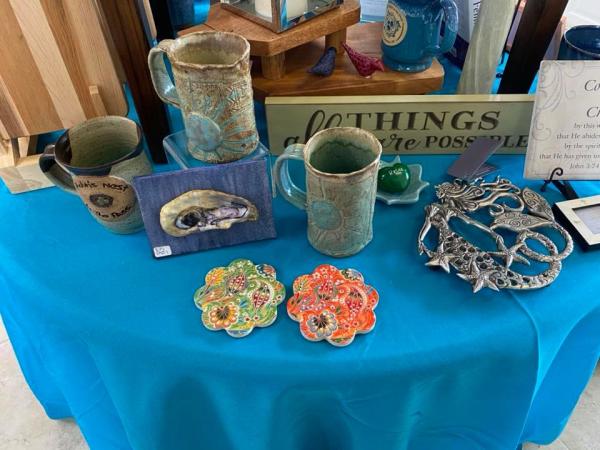 Robin's Nest in the Pass – Shop Online
A true love letter to home, this gallery gift shop owned by Dorothy Roberts is named after her sister Robin and inspired by their love for their hometown. For distinctive and unique items like locally-made art, pottery, and books, shop their online store to spruce up your office space. Find inspiration in coastal-themed décor to bring the beach to you!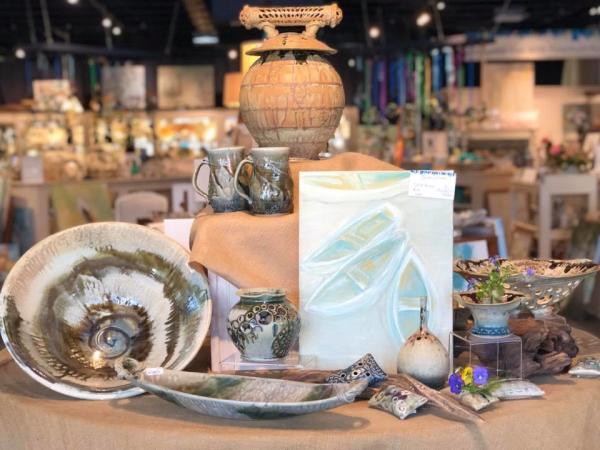 Hillyer House – Shop Online or By Phone, Pick Up Curbside, or Shipped
Located in the heart of downtown Ocean Springs, Hillyer House features exceptional works of art from over 400 local, regional and national artists. Including hand-blown glass, sculptured pottery, and works from local watercolorists, any piece from this shop would be an added treasure to your office space. Getting creative with your décor will offer both peace of mind and a sense of accomplishment.

Realizations – Shop Online
This Ocean Springs favorite is dedicated to making the works of award-winning artist and naturalist Walter Anderson available to the world. Need a new coffee mug? How about a Walter Anderson mouse pad? Get one of his famous block prints (or two!) framed for your wall. Browse an extensive collection of retail options on their website to bring some art into your office. Balancing the zen of the room will allow you to breathe easier and, subsequently, work more efficiently.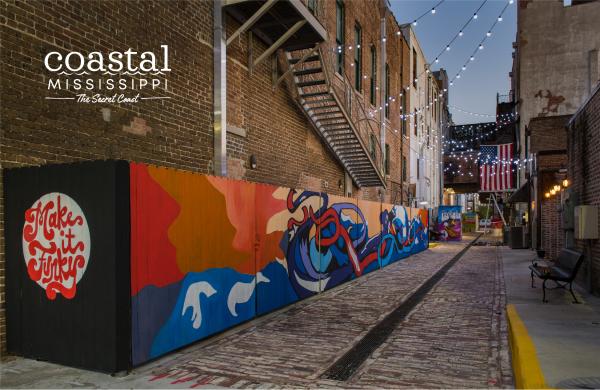 Coastal Mississippi Zoom Wallpaper
Still not satisfied with your office décor? We've got just the thing! Browse our selection of Coastal Mississippi wallpaper to really spruce up your Zoom meetings. Surprise your coworkers from inside the Walter Anderson Museum or relaxed on the beach. You'll have them jealous in no time! A variety of Coastal Mississippi inspired virtual backgrounds can be found here and instructions on how to upload are here.