A picture is worth a thousand words, and with its stunning natural beauty, picturesque views, and intriguing vantage points, The Secret Coast has an abundance of imagery that could tell a never-ending story. 
We asked photography experts and enthusiasts to share their favorite (secret) photography spots in Coastal Mississippi and now we're going to share them with you, because we're pretty sure you can keep a secret too…
Eddie Robinson www.robinsonphotofilm.com :
This location is along the Back Bay and directly behind the Old Brick House in Biloxi. It is one of the best opportunities to photograph the large offshore shrimping vessels up close. With a stop at this location visitors will see one of the oldest homes in Biloxi, a 500-year-old oak tree that is located on the grounds, the Back Bay and of course these beautiful boats. There are endless opportunities for great photos here.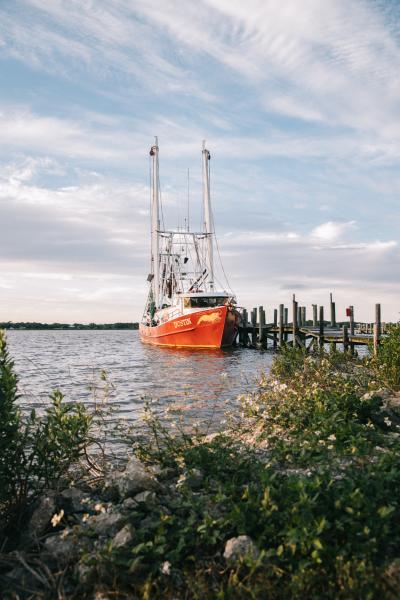 ---
Karen Gilder (www.karengilderimages.com):
This shot is from the Biloxi Small Craft Harbor. I went at sunrise to sit and watch for birds flying by between the Harbor and Deer Island across the water. There was a great fog that had settled in, and I loved the color of the boat that set it apart from all the other boats. It looks as if this image has been colorized, but I promise it's not.
P.S. Don't tell anyone, but straight across the channel on the island is an eagle's nest. Swoon…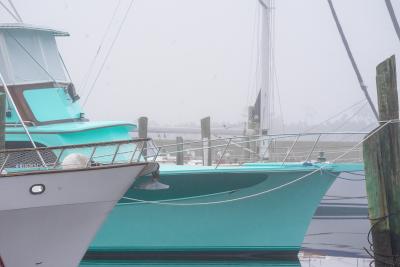 ---
Pamela Rupert:
Merlin Necaise Boat Ramp, Harrison County. I love to come to this spot and just take in the wonder of our blessed coast. Reminding me to offer up reflection and prayer over such a lovely place to call home. I can find such peace here along with calm coastal breezes and spectacular sunsets! Love our place we call our Mississippi home!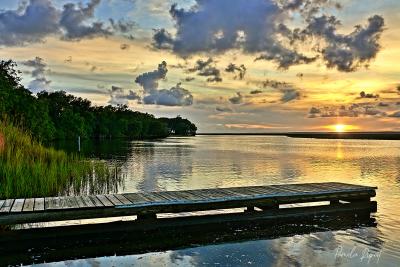 ---
Charles McCool (www.mccooltravel.com):
The remarkable, phenomenal, and magical Secret Coast sunsets are amazing from pretty much anywhere along the 62 mile Coastal Mississippi shoreline but adding an element to the horizon often results in more interesting photographs. One top secret spot is Plummer Point, on the Ocean Springs side of the Biloxi Bay Bridge, with the railroad bridge as an object of scale. Park in the small lot for the Ocean Springs Fishing Pier and pick a setting or two along the beach and snap away!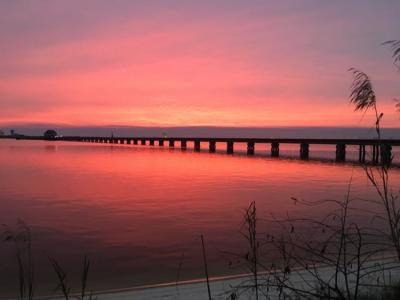 ---
Matthew Sugar:
The Beach Park Fishing Pier, Pascagoula MS
Catching the light and lining up the shot aren't nearly as important as enjoying the serenity of the location.  I love bringing my kids to this pier early in the morning and watching the sunrise over the calm waters.

---
Melinda Winner:
Popp's Ferry Causeway Park, Biloxi
I find something so relaxing just listening to the water hit the rocks and the sounds of the cars going over the bridge in the distance. Most people don't walk down around the broken boardwalks. That allows for peace and quiet. I have taken many photographs of my grandson there and food photography. My favorite however is just photographs of the scenery. It's a very tranquil hidden gem.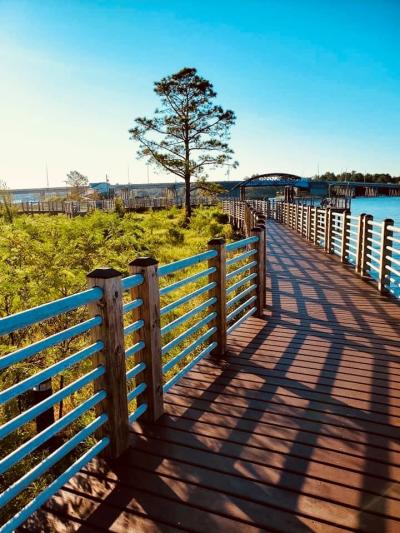 ---
Gary Herritz:
I'm partial to IG Levy in Pascagoula. It's a spot that, with some patience, there are beautiful photos to be had.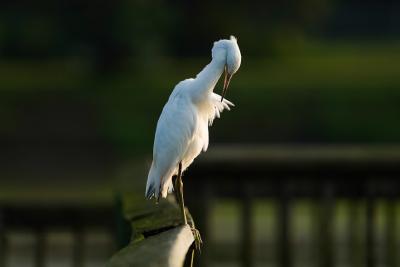 ---
Bill Wedgeworth:
I like to take pictures on the Back Bay in D'Iberville at the park near the I-110 Bridge.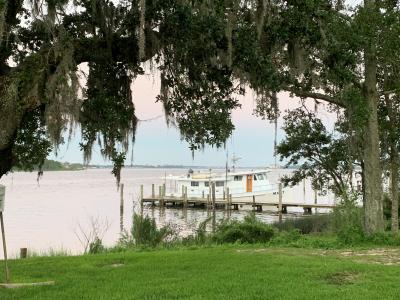 ---
Sonny Schindler:
Cat island is such a special place. It's very diverse, with forests, swamps, beaches and history. The birds, fish and other wildlife make it an unbelievable location for numerous photographic opportunities.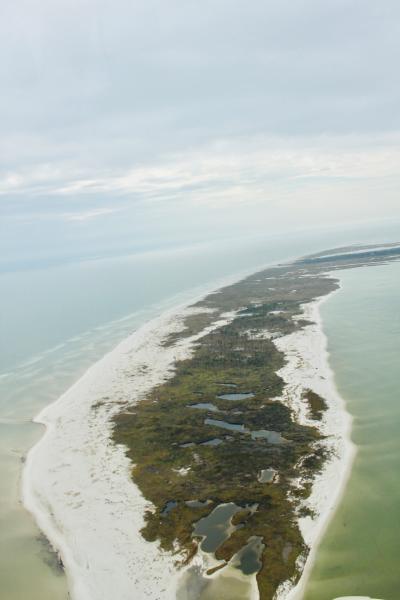 ---
William Lee:
One of my favorite photography locations for the summer sunrises is a little bait shop / boat launch called CC's in Pascagoula.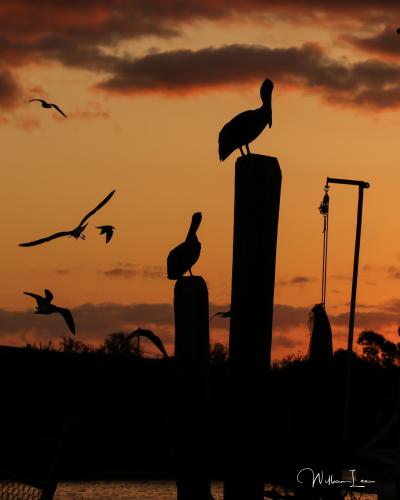 ---
Jim Treadway:
Pointe Park Amphitheater in Pascagoula is a fabulous spot to photograph wildlife, fishing vessels, sunsets, astronomical events, and more.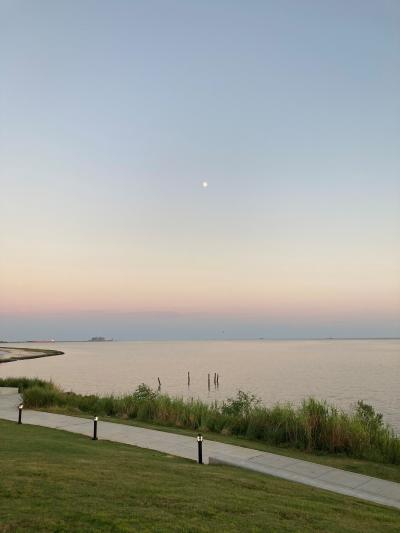 ---
Chris Walters:
Cat Island is a barrier island located 8 miles offshore. It's roughly 2000 acres with a mixture of pines, oaks and salt marsh. It is the most densely vegetated barrier island along the gulf coast which makes it perfect for wildlife watching and landscape photography. The island hosts many migratory birds throughout the spring and summer months as nesting grounds or just a place to refuel and rest before continuing their journey. It is also home to many resident birds such as osprey, bald eagles and the many types of shore birds. The opportunity to photograph beautiful scenery and wildlife is only a short boat ride from the mainland. My best advice to those who wish to come out and enjoy the island would to be sure to bring long sleeves and long pants when exploring the island and pack plenty of water and bug spray!  
---
Becka Treadway:
Pointe Park, Pascagoula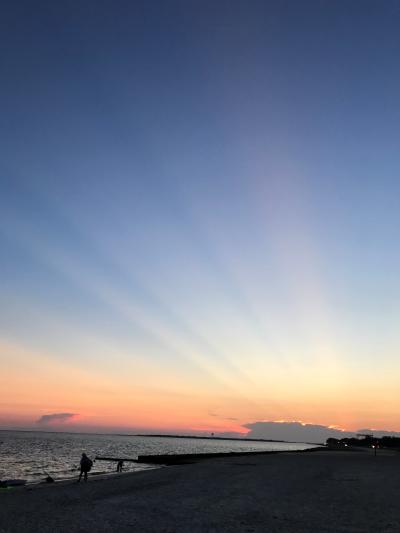 ---
George Perina:
Gator Ranch, Moss Point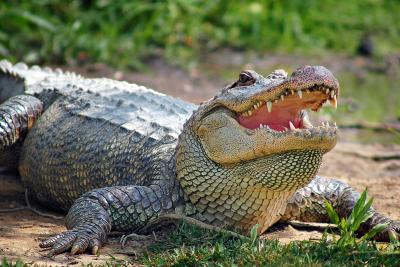 ---
Tina Smith:
Downtown Biloxi - Taken during Christmas... A really nice stroll after a long day...

---
Douglas H. Smith:
Pass Christian Harbor – shot with a controlled shutter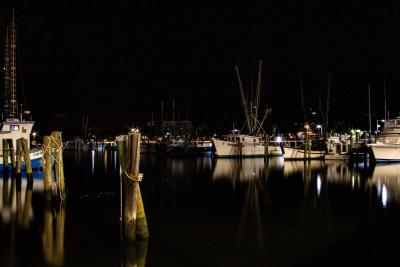 ---
Rich Kopp:
This is shot from the top of the Hard Rock parking garage. Be sure to have a good tripod to shoot this early in the morning. This is where bracketing comes in.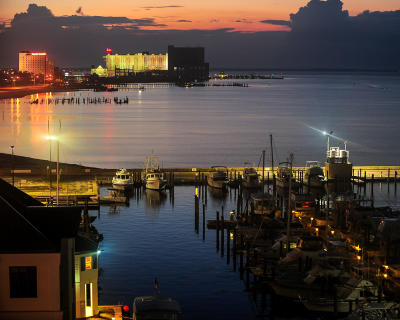 ---
Al Gruzdis:
This picture was taken at the boat dock on Henderson Road in Pass Christian on the Wolf River. No filters or editing.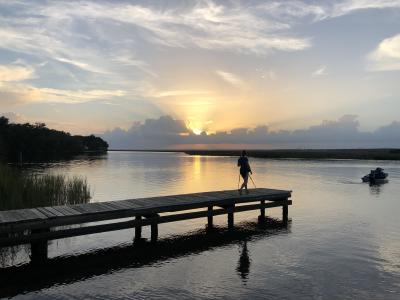 ---
Tony Sawyer:
Popp's Ferry Causeway Park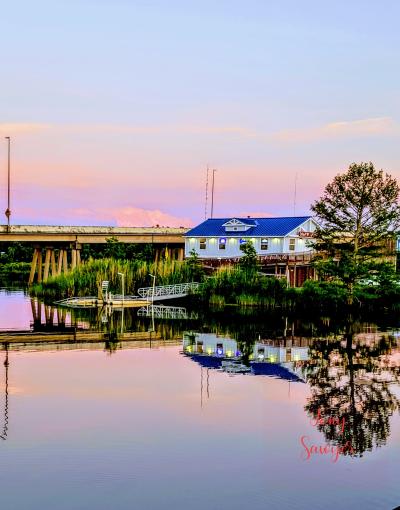 ---
Laura Halat (Laura Halat Photography):
One of my favorite spots to shoot which may not be known to others is the Vieaux Marché in Downtown Biloxi. I love shooting here because it is such a historical part of Biloxi and really just has that old home town feeling. There are many places around to grab the perfect image. Like this one I took on one of the porches of a storefront. I have rarely seen any photographers actually shoot here, and I wonder if most people even really know about it. I think that's what makes this a great secret spot that's perfect for capturing beautiful images.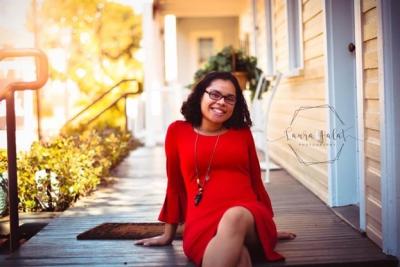 ---
Chris Nichols:
Biloxi Bay aboard the Betsy Ann Riverboat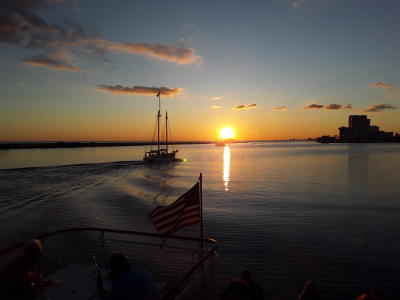 ---
Shannadoa Williams:
The pier at Jones Park in Gulfport, by the fishing bait store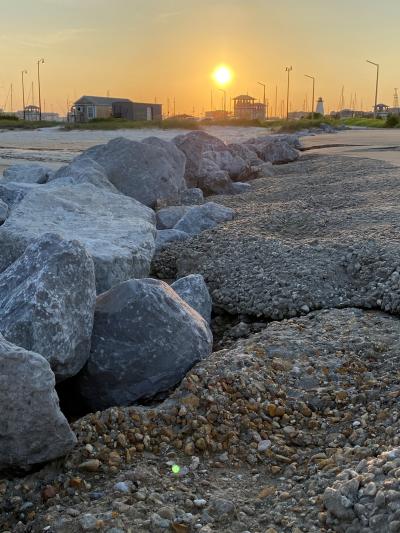 ---
Andrew Tutor:
My favorite photography spot is at James Hill Bayou walk located in Gulfport. Here you can find beautiful scenery and local wildlife including cranes, seagulls, fish, crawfish, and alligators. There is also a nearby trail and kayak launch ramp.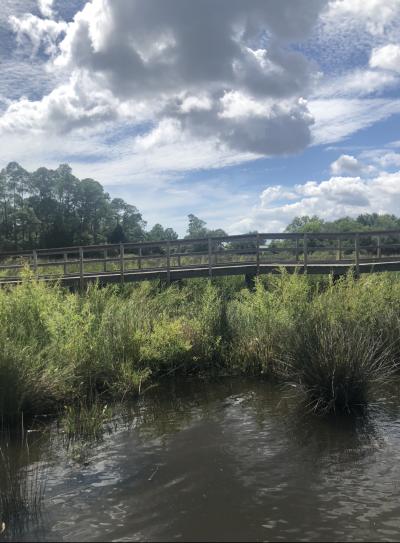 ---
Karen H. Dawson:
I took these pictures at Pointe Park in Pascagoula. During COVID, I spent a lot of time at Pointe Park because it gave me a sense of peace and serenity during troubling times. I just wanted to capture the beauty of nature as a reminder that God provides.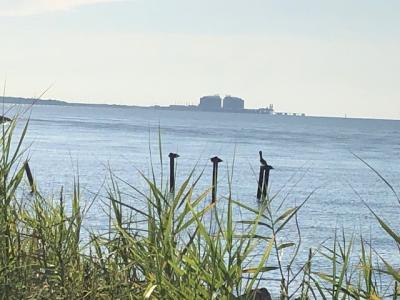 ---
Kim Herndon:
Biloxi Beach at sunset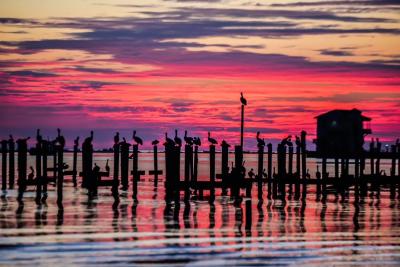 ---
Adrian LaBorde:
I like to go to East Beach in Ocean Springs. The docks and water make for some nice photos! My dalmatian Bindi likes it too.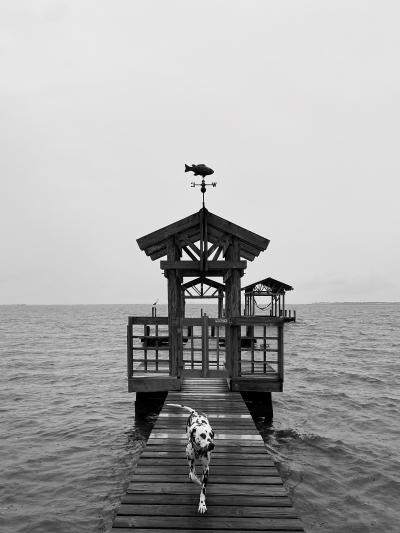 ---
Declan McElroy:
The photo was taken at my favorite spot, which is Point Park Pascagoula. I love this spot because of the hidden diversity that can be found. My "pro-tip" for this spot is to look closely into the tall grass. There is a wide variety of amazing critters that can be found hiding in that area. I would also recommend plenty of patience due to the quick, skittish nature of these animals.