The end of summer is officially here, but when learning from a distance, exploration never has to end! Coastal Mississippi has a diverse and exciting array of educational opportunities for all members of the family. Learn how The Secret Coast can act as the perfect backdrop for your next schoolcation! 
Before visiting, we encourage you to check with individual businesses on any potential changes to their availability and/or hours, but rest assured Coastal Mississippi is working diligently with our partners to ensure your safety and health is the top priority. Find out how in our Destination Promise of health and safety. 
---
Within the region's 12 charming coastal communities spread across 62 miles of scenic shoreline, await endless educational experiences to take advantage of. Mix in time away from the screen with room to roam and an array of outdoor adventures.
Depending on your budget, Coastal Mississippi has a variety of accommodations to suit your needs. In addition to several corporate hotel chains located both on and off the beachfront, we have cozy cottages, bed & breakfast inns, boutique hotels, as well as multi-faceted resorts for your temporary home away from home. Whether your family craves a room with a view, all-day pool access, or downtown proximity, each property will have its own set of amenities. Just be sure to confirm Wi-Fi availability before plugging in.
Insider Secret: Many of these experiences are available through purchasing the Coastal Mississippi Attractions Pass! 
Find fun activities by subject: 
Family Bucket List
Marine Biology
Zoology
Astronomy
Art
Physical Education
Music 
History 
Family Bucket List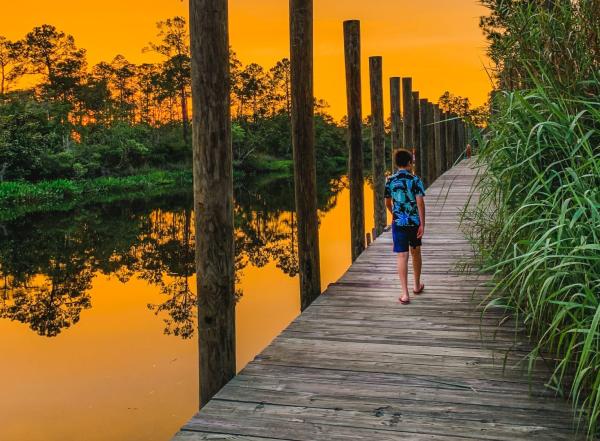 Photo by Colleen Lanin, TravelMamas
Coastal Mississippi offers the laid back and exciting in equal measure. If you are taking a break from the studies or integrating one of our unique museums and attractions into your curriculum, The Secret Coast will make every lesson and vacation a memorable one! Create your own bucket list or check off some of our recommendations: Top Family Adventures in Coastal Mississippi. 
Marine Biology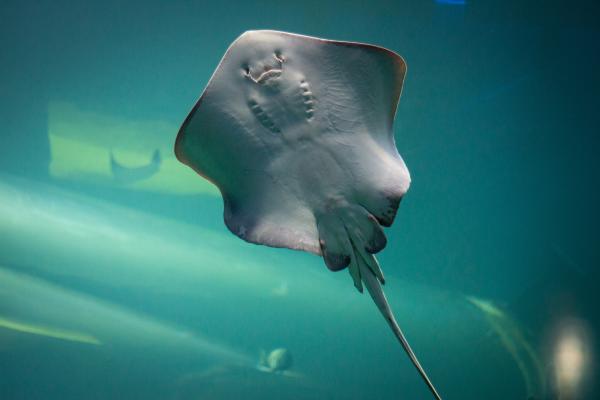 One of the region's newest attractions, Mississippi Aquarium, showcases the incredible story of our state's aquatic resources. Homeschool Days at the Aquarium were just announced, taking place every Thursday! The themed programs are designed for students of all ages and are the perfect complement to any science curriculum. Learn more and book here!  
For more interactions with marine life, stop by Institute for Marine Mammal Studies/Ocean Adventures Park to experience encounters with dolphins, stingrays, sea lions and more! 
Another unique learning experience includes the Marine Education Center at the University of Southern Mississippi. The Center features a visitors center with interactive digital displays including NOAA's Science on a Sphere and an augmented reality sandbox. Take a self-guided nature trail tour or launch your kayaks at the dock after exploring the Center. 
One of the most unique experiences in Coastal Mississippi includes a ride aboard the Sailfish on the Biloxi Shrimping Trip. The 70-minute excursion exposes guests to the spectacular world of sea life - caught on a real shrimping expedition. The Fall schedule runs from August 7 through October 31, leaving at 10:30 a.m. daily. From November 1 until the first Sunday following Thanksgiving, the excursion leaves at 1:30 p.m. daily. 
Zoology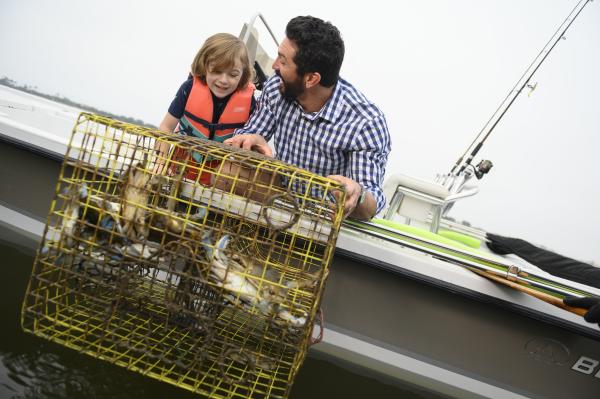 Coastal Mississippi is home to a wide array of research centers and preserves dedicated to protecting and learning more about unique fauna and flora.
The Pascagoula River Audubon Center serves as a gateway to the largest free-flowing river in the lower 48 states where visitors can experience and learn about birds and wildlife throughout the year. A two-hour interpretive boat tour is also available from the center. 
At the Mississippi Sandhill Crane National Wildlife Refuge & Visitor Center, a ¾-mile nature trail adjacent to the visitor center awaits, which winds its way through pine savanna, tidal marsh, and pine scrub. Plant life is abundant along the trail, especially in spring when carnivorous plants and orchids are in bloom. For photography, the alert visitor can also see and hear signs of wildlife, wading birds visit the bayou, and many songbirds, including the eastern bluebird and Bachman's sparrow, frequent the savannas. Harriers, osprey, and red-tailed hawks hunt over the savanna and bayous.
The outdoor trails of the Grand Bay Natural Estuarine Research Reserve are a great place to go birding, bug & butterfly watching as well as botanizing. If you are very, very observant, it is also a great place see aquatic and marine mammals such as river otters and bottlenose dolphins! The interpretive visitor center is closed until further notice due to COVID-19 preventative measures.
Astronomy
Photo showcases experiences pre COVID-19
If learning more about the far-reaches of outer space and the depths of our oceans piques the interest of your student, INFINITY Science Center is a must do! Serving as the official visitor center for NASA Stennis Space Center, INFINITY encompasses a mix of exhibit space and hands-on experiential programming that seeks to be a place where guests can explore Earth and space through exhibits, tours through natural habitats and historic sites and citizen science programs. Learn more about their Homeschool Mondays here! 
Art, Music and Culinary 
Create your own art trail throughout our 62 miles of shoreline by visiting the Walter Anderson Museum of Art, the Ohr-O'Keefe Museum of Art, the Mary C. O'Keefe Cultural Center of Arts & Education, and the Alice Moseley Folk Art & Antique Museum. Check with each attraction and museum to find out when they offer hands-on experiences such as painting workshops, pottery classes and culinary classes. 
For music enthusiasts, we recommend visiting Lynn Meadows Discovery Center and learning more about the many historic music sites throughout the region, including 100 Men Hall! Learn more about the Mississippi Blues Trail and the Mississippi Country Music Trail. 
Physical Education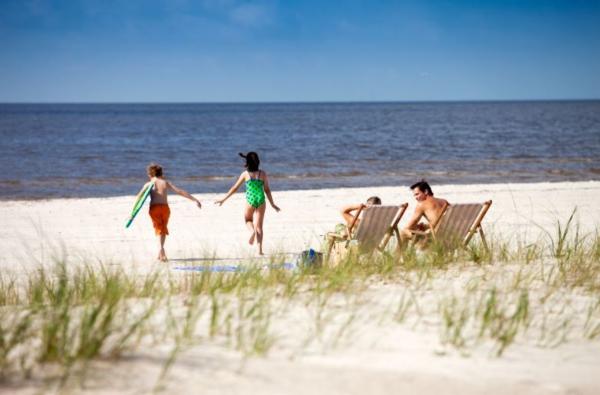 There are truly endless opportunities for staying active on The Secret Coast! We recommend paddling one of the region's many blueways, hiking and biking our greenways, enjoying beach activities, and visiting the area's playgrounds and splashpads. 
History
The Secret Coast boasts a rich history, with many opportunities to learn more about the region at the Maritime & Seafood Industry Museum, the Biloxi Visitors Center, the La Pointe-Krebs Museum, and many other historical attractions.
The experiences awaiting your family in Coastal Mississippi fit into any schoolcation curriculum!