Have you been to Robin's Nest in the Pass? If not, add it to the list! We visited the store nestled in downtown Pass Christian and had the chance to chat with store owner Dorothy Roberts.
This gallery/gift shop is named after Dorothy's sister, GMA anchor and Pass Christian native Robin Roberts.
Tell us a little about your connection to the Mississippi Gulf Coast.
My family moved to the Mississippi Gulf Coast in 1975. I was a social worker in Long Beach until I recently retired in June 2015. After that, I knew I wanted to do something to express my creative spirit. I bought this building in 2014 because I loved the location and the history of the site. The building was opened in the '40s as a post office, and throughout the years it served as many different business including NAPA Auto Parts & Pass Christian Soap Company. After 4-5 months of renovations, on September 18, 2015, Robin's Nest in the Pass opened its doors. The rest is history!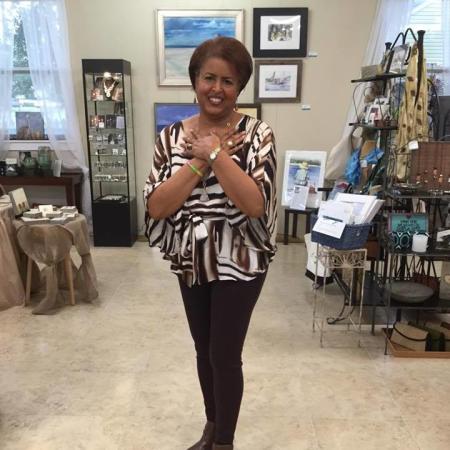 What made you want to open Robin's Nest in the Pass?
I have always had a passion for jewelry and for creating jewelry. I recently retired, and thought I would buy a retreat and support local artists, but I couldn't pass this opportunity up.
What is your favorite thing about the Mississippi Gulf Coast?
I just love the people. There's a real sense of community on the Coast, especially in Pass Christian.
Why did you choose "Robin's Nest in the Pass" as the name of your store?
I really wanted to honor my sister Robin and her love for Pass Christian.
What is the criteria for work to be featured in the store?
We like to feature every aspect of art in the store, while supporting as many locals as possible. We have pottery, jewelry, paintings. You name it. I look for art that is unique in its quality. I try to offer a large variety of mediums. Most of the store's artists are from Mississippi, many of them being from the Mississippi Gulf Coast.
What's a fun fact about the store?
As far as I know, Robin's Nest in the Pass is the only store where you can purchase Walter Anderson art outside of Ocean Springs.
Do you have any additional questions for Dorothy? Let us know in the comments!