Can you imagine how dull life would be without art? Well, luckily, you don't have to because the largest arts festival in the Gulf Coast takes place right here in Coastal Mississippi – The Annual Peter Anderson Arts & Craft Festival.
Event Info & Why You Can't Miss It
On November 6th & 7th from 9 a.m. to 5 p.m., hundreds of artists will gather on the streets of downtown Ocean Springs to sell their work. Pottery, woodwork, glass art, paintings, handmade jewelry, leather goods, quilts, and sculptures. The list goes on!
There will be artists of every medium, and some artists will even be creating their work live and in-person at the festival. If you've never seen raku pottery being fired before, you're in for a treat.
Downtown Ocean Springs is already a wonderful and quaint place to take a stroll. The live oak trees create a calming atmosphere, while the abundance of local shops offer complete stimulation of the senses. It'll be even better as a festival venue – artists and art enthusiasts will truly thrive in this environment.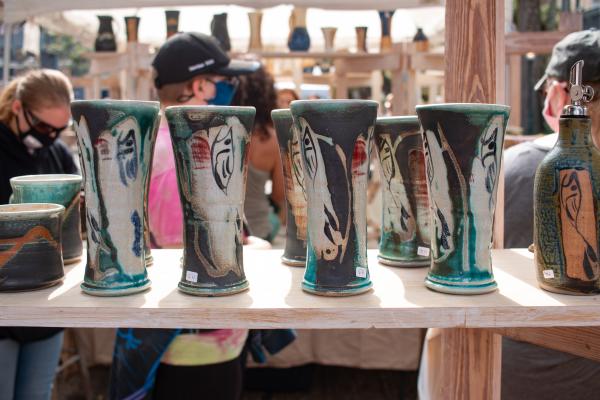 Food and music are the other forms of art that will be represented at the Peter Anderson Festival as well. Local bands will be playing throughout the area, and a food court will be set up at the corner of Cash Alley and Desoto Street. See the festival map here.
The Peter Anderson Arts & Craft Festival was created in 1928 to celebrate the arts community, and to honor master potter, Peter Anderson, the original potter of Shearwater Pottery. Today, it is presented by Blue Moon via F.E.B. Distributing.
COVID-19 Considerations
Per the festival's website, "Participants are asked to follow all posted health and safety protocols while participating in or attending the Peter Anderson Arts & Crafts Festival."
Keep reading for more tips and information about this event.
More Details
Cost
The festival is free to attend. However, a $2 donation is suggested.
Parking
This year, parking will only be available at the Ocean Springs Upper Elementary and Oak Park School at 2300 Government St.
Downtown Golf Carts will drive family units to festival entrances, and work for tips. Masks and social distancing are required.
**Parking on private property or on the sides of the streets on Bienville Boulevard is NOT permitted.
Blue Moon Art Project
Mississippi artists age 21 and older will submit paintings of their interpretations of Blue Moon. Paintings will be judged by a jury committee for the chance to win $2,000, and to be the symbol for Blue Moon's marketing surrounding the following year's Peter Anderson Arts & Crafts Festival. Click here to view the rules and application. Submissions are due by October 15, 2021.
Young at Art
Artists age 8 to 18 have the opportunity to sell their handmade goods as well, via the Walter Anderson Museum of Art's "Young at Art" market. Young artists can participate at no cost and will be provided a shared tablespace by the museum. Applications are due by October 30, 2021.
Get the Full Experience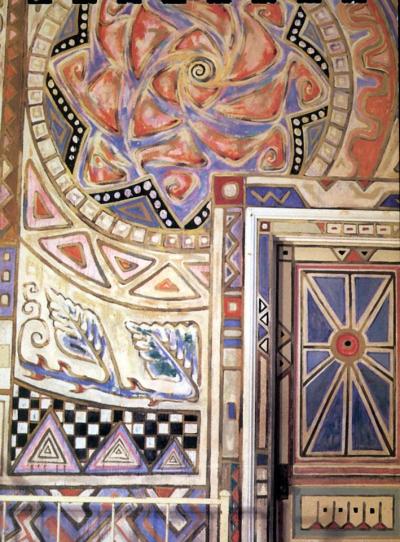 Walter Anderson Museum of Art
While in Ocean Springs appreciating the arts, we highly recommend also visiting the museum made in honor of Peter Anderson's brother – Walter Anderson. Walter Anderson dabbled in a variety of mediums, including oil, watercolor, pen, pottery, and wood carvings. He was even featured at the Smithsonian Institution in Washington D.C.
Downtown Ocean Springs Dining
There are tons of options for a quick bite or full-service dining in downtown Ocean Springs. We promise you'll be happy with any choice you make, but here are some options we recommend:
In years past, restaurants have offered festival specials so keep your eyes open for drink promotions and deals of the day.
Downtown Ocean Springs Shopping
In addition to the hundreds of vendors participating in the festival, the boutique shopping in downtown Ocean Springs is top notch. Be sure to stop into each store to check out their merchandise.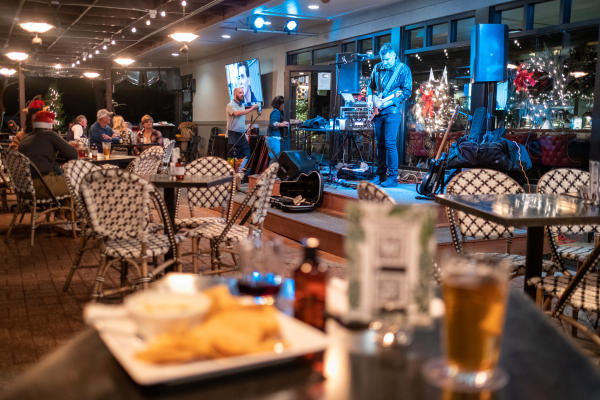 Hotels – Special Rates
Certain hotels are offering special rates for vendors and attendees of the Peter Anderson Festival. So stay the night, and make it a full weekend of adventure in Coastal Mississippi.
Get the Guide
The official guide will be listed inside the October issue of South Mississippi Living and at PeterAndersonFestival.com under the Festival Info tab.
Can't Wait to See You There!
Be sure to tag Coastal Mississippi in your favorite festival photos using #MSCoastLife for a chance to be featured in our social media.
If you're interested in learning about more things to do on the Secret Coast, check out this page for ideas.