We're always celebrating something in Coastal Mississippi! From First Fridays to Second Saturdays and everything in between, you never have to look very hard to find a good time throughout our twelve coastal communities. As you plan your next escape to The Secret Coast, we've rounded up some of our favorite monthly events to keep your calendars full and your sense of discovery fulfilled!
Before visiting, we encourage you to check with individual businesses on any potential changes to their availability and/or hours, but rest assured Coastal Mississippi is working diligently with our partners to ensure your safety and health is the top priority. Find out how in our Destination Promise of health and safety. 
First Fridays - Downtown Biloxi
Rue Magnolia Street & Water Street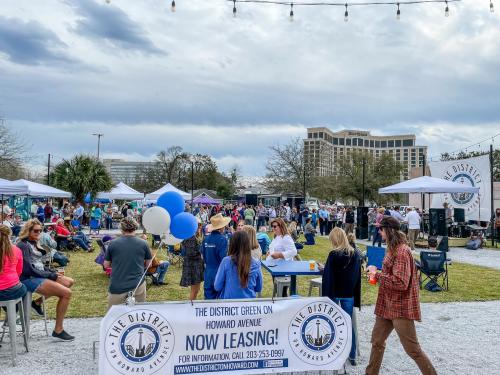 Courtesy: First Fridays Downtown Biloxi
After a brief hiatus, First Friday is back! On the first Friday of every month, downtown Biloxi comes to life with a fun-filled evening organized by Main Street Biloxi. With live music, special deals and delicious dining from local restaurants and food trucks, First Friday is an unforgettable experience for the entire family!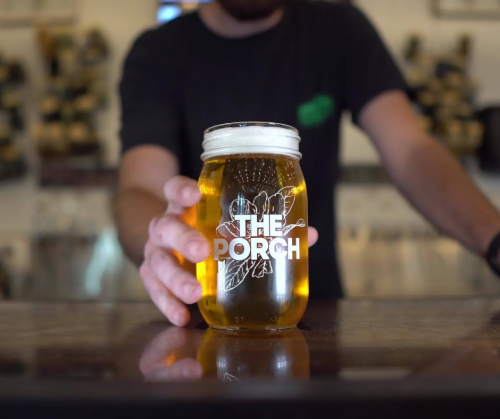 Courtesy: Lazy Magnolia
A visit to Mississippi's oldest brewery is a great way to spend any day, but that especially holds true on the first Friday of each month! Start off your weekend right with an evening on The Porch, enjoying local craft beer and seltzers, delicious brick oven pizza made on site, live music, and even the occasional new beer release. 
Pro tip: be sure to try the Lazy Magnolia Southern Pecan Ale, a local favorite fit for any season!
Ocean Springs Fresh Market
Every Saturday from 8:30 a.m. - noon
in Depot parking lot at 1000 Washington Ave.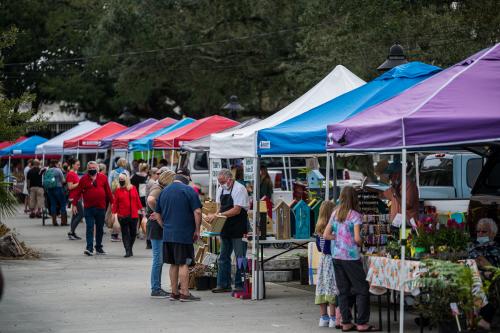 Courtesy: Ocean Springs Chamber of Commerce
Do you like shopping local? Prefer to purchase only the freshest fruits and vegetables to bring to your table? If so, then the Ocean Springs Fresh Market is a must-visit! Open every Saturday from 8:30 a.m. to noon, rain or shine, this family-friendly event gives you the wonderful opportunity to get to know the local grower or producer behind your favorite culinary delights, all just steps from unforgettable shopping and dining experiences along Government Street.
Second Saturday Artwalk - Old Town Bay St. Louis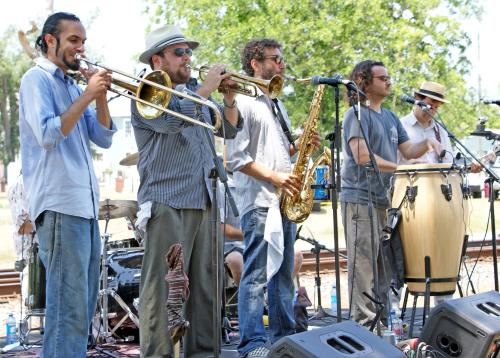 Held in historic Old Town Bay St. Louis the second Saturday of every month, art, fun, food and shopping are yours to enjoy in this pedestrian-friendly event! Sponsored by the Old Town Merchants Association, over fifty businesses participate each month, with many civic groups and musicians setting up along the street to add to the excitement and sense of total community involvement. Not to mention - you're just a few steps away from unforgettable beachfront views!
Third Thursday of every month in Biloxi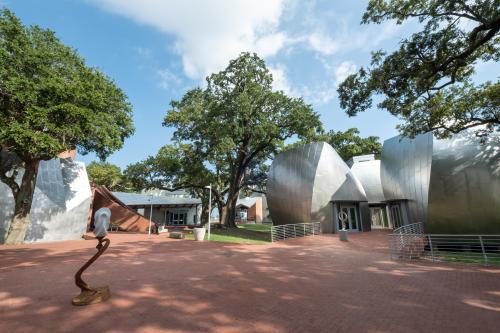 The Ohr-O'Keefe Museum of Art is committed to promoting
and preserving the unique legacy of Biloxi potter George E. Ohr.
OOMA After Hours is The Ohr O'Keefe Museum of Art's evening centered around opening receptions and artist talks. It's your chance to enjoy a glass of wine with our current exhibiting artists and see their art for free! Free admission gets you a lovely evening under the oaks with live music, community culture and festive fun fit for even the Mad Potter himself - all set to the backdrop of incredibly unique architecture designed by world-renowned architect Frank Gehry!
Tasty Thursday - Gautier
Fourth Thursday of every month
at Singing River Mall Property - 2800 Hwy 90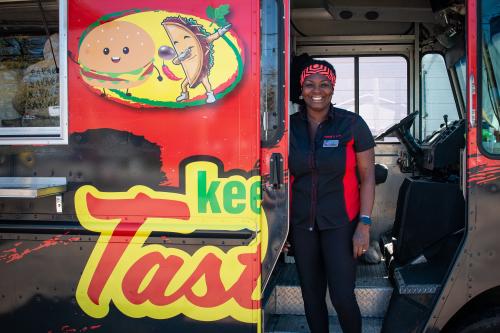 Keisha Smith (owner of 'Keepin' it Tasty' food truck)
is just one of many smiling faces you can expect to see at a Tasty Thursday!
Tacos? Hamburgers? Subs? Sweet treats? Kettle corn? You name it, you can probably find it at Tasty Thursday in Gautier! On the fourth Thursday of every month, the Singing River Mall property transforms into a cornucopia of coastal culinary choices. Stay tuned to the City of Gautier Recreation & Community Events Facebook page for announcements about the time and food truck lineup for each month!
Free Friday Nights & Sensory Sundays - Lynn Meadows Discovery Center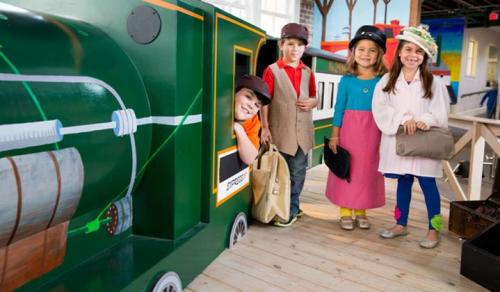 Courtesy: Lynn Meadows Discovery Center
Lynn Meadows Discovery Center in Gulfport offers a pair of monthly events to coincide with a membership schedule already overflowing with whimsy and wonder. Held on the final Friday of each month, Free Fridays offers free admission from 5 p.m. to 8 p.m. for children to discover the museum's indoor interactive space and expansive outdoor play area. On the second Sunday of each month, Sensory Friendly Day is an exclusive event for children with Autism Spectrum Disorders (ASD) and sensory processing differences to have a fun, enjoyable and interactive learning experience in a comfortable and accepting environment. 
See how Lynn Meadows Discovery Center is prioritizing the safety of their visitors and staff by visiting the COVID-19 Protocols and Procedures page on their website.