Brace yourself for a whirlwind of excitement as live music, seafood, and hot rods take the stage all season. Here are the top Gulf Coast events you'll want to add to your summer vacation itinerary. 
Scrapin' the Coast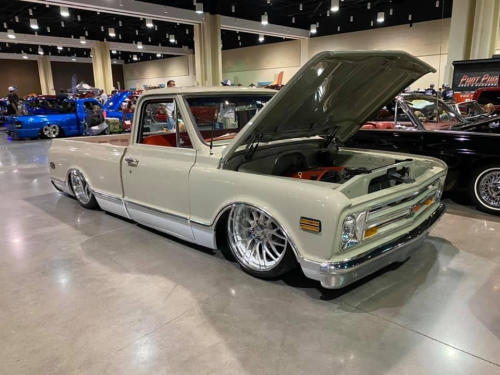 June 23–25
The Biloxi car, truck, and bike exhibition offers a haven for hot-rod enthusiasts. Staged at the Mississippi Coast Coliseum & Convention Center, the three-day event features hundreds of vehicles, live bands, vendors, a stereo competition, and contests. You won't want to miss this roarin' event.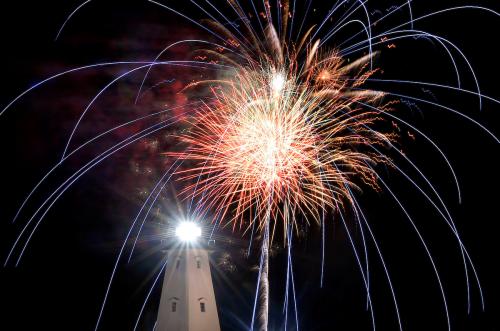 Photo courtesy of Tim Isbell
June 30-July 4
Celebrate the Fourth of July with a lineup of events and experiences across Gulf Coast cities.
Ocean Springs, the City of Discovery, will host its Independence Day celebration on June 30, the Friday before the Fourth of July, with a fireworks show at dusk. 
Diamondhead is gearing up for its 2nd annual Fourth of July Fireworks Celebration on July 1, the Saturday before the Fourth of July. Festivities begin at 5:30 p.m. with live music, numerous food and beverage vendors, and more at Harbor Drive. Bring chairs and blankets and enjoy a fireworks show at 9 p.m.
The 4th of July Jubilee kicks off on July 1 at Noon in downtown Long Beach. Enjoy festival food truck cuisine and a parade that starts at 1 p.m. before live music performances at 6 p.m. and an 8 p.m. fireworks show.  
Bay St. Louis's Lighting Up Da Bay fireworks display will be held on July 2 at 8:30 p.m. on the Jourdan River.
The City of Gulfport is hosting a fireworks show on July 4 at 9 p.m. at waterfront Jones Park.
You can also experience the holiday on the Biloxi Schooner, which sets sail in the evening on the Fourth of July. Purchase your tickets in advance, as the event may sell out.
Stay tuned for more Fourth of July events in Coastal Mississippi as the holiday draws closer.
Live Music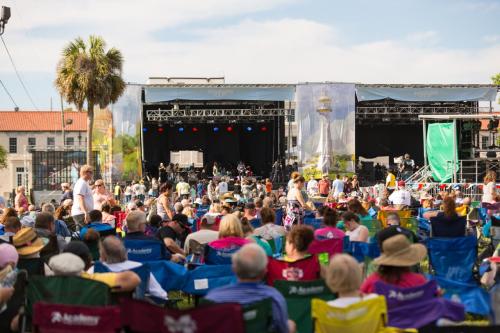 Photo courtesy of Tate Nations
Thomas Rhett 
July 13
Get ready to rock out to the incredible tunes of award-winning country music sensation Thomas Rhett! Brace yourself for an unforgettable night as he takes the stage at the Mississippi Coast Coliseum & Convention Center, delivering his chart-topping hits. Rhett's Home Team Tour 2023 is not to be missed, especially with special guest artists Cole Swindell and Nate Smith joining the lineup. The show kicks off at 7:30 p.m.  You can purchase tickets in person at the box office or on Ticketmaster. 
Chapel Hart
July 14
What started as three young girls singing together at Hart's Chapel in a small Mississippi town has evolved into a three-woman vocal group with an international following. "You Can Have Him Jolene," the flip side of Dolly Parton's classic "Jolene," is their most famous single from the album "The Girls Are Back in Town." It earned them the rare "Golden Buzzer" on the NBC hit show "America's Got Talent."
Doors open at 7 p.m. with the performance at 8 p.m. inside the iMPAC center at Mississippi Gulf Coast Community College's Harrison County campus. 
Booker Fest
Sept. 1-3
Known as the "Black Liberace," famed keyboardist James Booker tickled the ivories in a one-of-a-kind way, combining rhythm and blues with jazz. While the flamboyant performer was born in New Orleans and found fame there, he grew up in Bay St. Louis.
The city celebrates its famous native with the Booker Fest, three days of live music and delicious food at 100 Men Hall, an African American landmark on the Mississippi Blues Trail. The Labor Day weekend event kicks off from 7 to 9 p.m. Friday and ends Sunday with a drag brunch.
Sept. 9
The Gulf's seafood has proven to be far more than a local delicacy. It's been the driving force behind an extraordinary event celebrating its 42nd year – the Biloxi Seafood Festival. This vibrant celebration was born from a deep appreciation for the abundance of seafood that graces our shores, and it has become a cherished tradition that showcases the culinary delights and rich maritime heritage of the Gulf Coast.
Chow down on fresh, Gulf-to-table seafood while enjoying nonstop entertainment, browsing vendor booths, and rooting for your favorite in the gumbo contest. Plenty of kids' activities will keep the little ones busy, too. One of the most popular Biloxi events, it's one day this year, from 9 a.m. to 9 p.m. in the Biloxi Town Green.
Recurring Gulf Coast Events
Bring lawn chairs to the new location, 932 Howard Ave., under the I-110 overpass, for a 5 p.m. to 9 p.m. block party! The Biloxi event, which takes place every first Friday of the month, features live music, food, drinks, and unique vendors…crawfish jelly, anyone?
Stroll along Main Street in the Bay from 4-7 p.m. and immerse yourself in a captivating experience where art, shopping, dining, and live music harmoniously intertwine. Explore exquisite art galleries, enjoy exclusive shopping deals, and savor delectable delights at local restaurants. Live music will provide the perfect backdrop, adding a touch of rhythm to your evening adventure. Occurs every second Saturday of the month.
Get your groove on at the ultimate block party in downtown Pascagoula! From 5 to 8 p.m., enjoy the festival atmosphere that'll have you dancing in the streets. Picture this: live music pumping through the air, kids gleefully engaged in exciting activities, vibrant vendors showcasing their wares, and local businesses offering irresistible specials. The event occurs every third Friday of the month now through October.
We've got an incredible lineup of Gulf Coast events coming your way this summer, and you won't want to miss a single beat. From thrilling festivals to jaw-dropping performances, there's something for everyone to enjoy. So get ready to mark your calendars and immerse yourself in a summer filled with unforgettable experiences on the coast.