Christmas is less than a week away! Don't panic if you haven't gotten that perfect gift. The Mississippi Gulf Coast has your last minute Christmas gift solutions that will make you look like you planned for months.
So, relax and browse, you've still got time to find a gift for anyone on your list. Most of these stops don't even require a trip out of the house because they've taken their business online and ship their products and gift cards all over the country. We've got an insiders shopping guide just for you - unique gifts, restaurants, outdoors, and attractions.
UNIQUE GIFTS
The Mississippi Gulf Coast is full of items that cannot be found anywhere else, from pottery and jewelry, to intricate handmade toys and soaps. Check out this list of a few of the one-of-a-kind storefronts along the coast that will help you check off your gift list.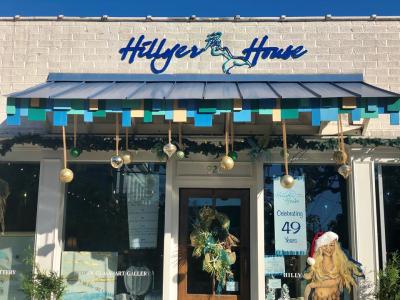 This gift shop has all of the Mississippi Gulf Coast themed items you're looking for. The blend of art, jewelry, pottery, and other creative gifts you'll find in Hillyer House will be sure to charm anyone on your shopping list.
Click here for more information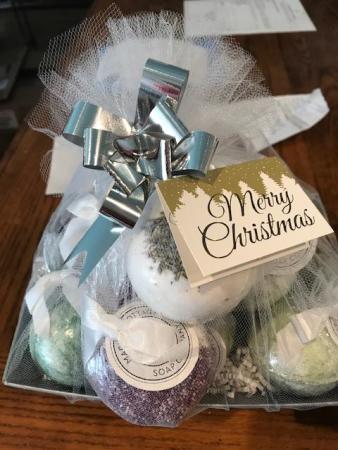 Marina Cottage is one of the best shops for your bath needs on the Mississippi Gulf Coast. The care put into each handmade product will make anyone on your shopping list smile, and smell good while doing it! Don't forget to check out their famous bug spray, Gneaux More Gnaughty Gnat.
Click here for more information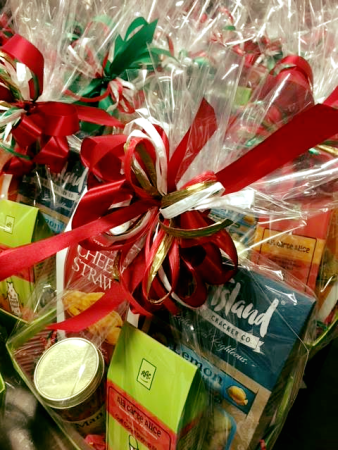 This charming shop has your gift solutions for the person on your list who needs a little more Mississippi Gulf Coast in their lives. The gifts range from local pottery to items from popular designer names.
Click here for more information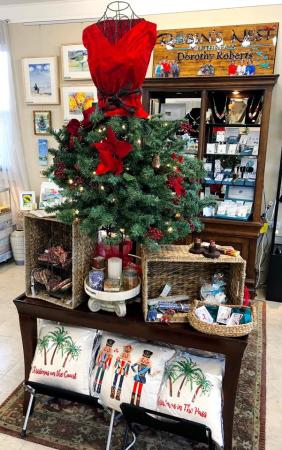 There's so much to see at this gallery gift shop that it's worth the trip just to take a look. But we know store owner, Dorothy Roberts, wouldn't mind if you decided to do a little Christmas shopping while you're there. The store is named after Dorothy's sister, and Good Morning America anchor Robin Roberts.
Click here for more information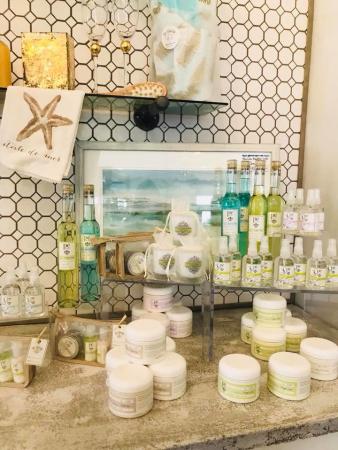 This soap company has become a huge success selling its products online all over the world. Go online and check them out, or head to their flagship store overlooking the water in Pass Christian.
Click here for more information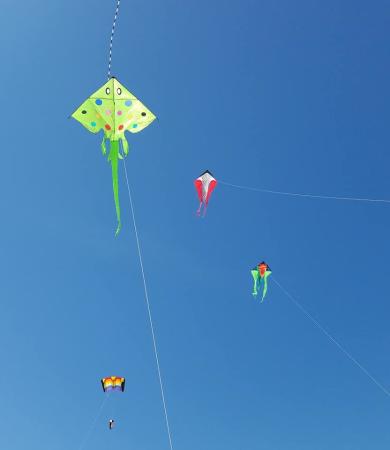 Let's go fly a kite! Do you have anyone both crafty and adventurous on your shopping list? They would probably like a gift from the Kewl Kites shop in Long Beach. This niche store specializes in...you guessed it, kites! They have everything a kite lover needs from beginner, to advancer flyer.
Click here for more information
OUTDOORS
The Mississippi Gulf Coast has the best options for that person on your list who just can't seem to get enough of the great outdoors. South Mississippians understand the importance of enjoying natural resources. There are dozens of businesses scattered across the coast dedicated solely to equipping visitors and residents alike for the best experience. Here are just a few.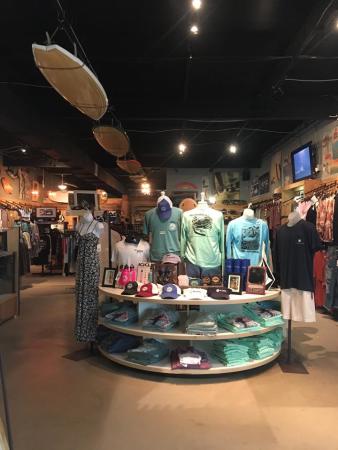 Islander Outfitters is one of several stores across the coast that offer the proper equipment needed to take advantage of the #MSCoastLife. The store features everything from watersport accessories, to camping necessities, and pretty much everything that will make the average outdoor enthusiast's mouth water.
Click here for more information

If you live or play near the water, you've got to have a way to enjoy it. Everything Kayak gets you out exploring the waterways of the Mississippi Gulf Coast and beyond. The store even has a testing pool so you can try out your purchase in-store. The merchandise doesn't stop at kayaks, though. The store also has a wide selection of other outdoor exploring gear.
Click here for more information

 
Silver Dollar III Fishing Charters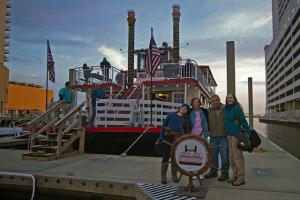 Betsy Ann Riverboat

There are many ways to get out and enjoy the water on the Mississippi Gulf Coast. One of the best ways is to take a chartered boat trip. The coast has many charter companies to choose from, and many different experiences available from shrimping and fishing, to simply cruising on the open water. Silver Dollar III Fishing Charters has decades of angler experience to put you on top of some of the best fishing spots anywhere. You would be sure to reel in a big win if you got this gift for the angler in your life. You could also give the gift a serene ride on the Betsy Ann Riverboat, or a ferry ride out to Ship Island!
RESTAURANTS
The dining options are nearly endless on the Mississippi Gulf Coast, which can make picking a restaurant pretty hard for that foodie on your list. We have a suggestion, do the picking for them and get them a gift card to one of the unique dining experiences that make up the Mississippi coastal cuisine. Take a look at this starter-list of one-of-a-kind restaurants on the coast, and feel free to explore the others not listed here.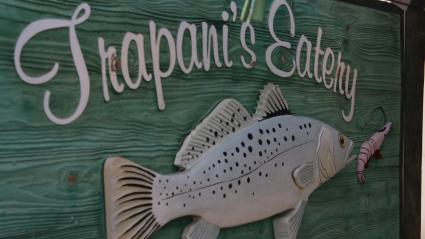 Once you walk into Trapani's right across from the beach in Bay St. Louis, you can expect some of the finest seafood selections around. Although the location has changed several times because of storms, the Trapani's team prides itself on the same quality it's had for decades.
Click here for more information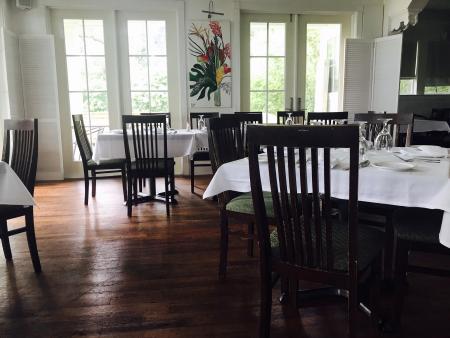 Gift your favorite foodie with an evening of spirited dining at The Chimneys in Gulfport. This restaurant has been a favorite for locals and visitors alike for decades and has made several comebacks after storms took it out. The wrap around porch and big windows offer beautiful views of the gulf nestled under beautiful oaks.
Click here for more information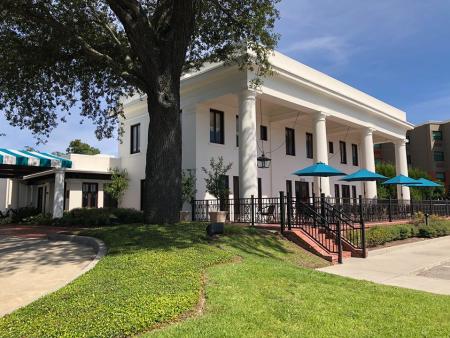 Welcome to southern charm with a big dose of high-class dining. The White Pillars is another long-time staple on the Mississippi Gulf Coast that has made a recent comeback. The chef takes pride in mixing classic southern cuisine, and a farm-to-table concept, with an upscale twist. The large restaurant can accommodate parties both large and small and features a beautiful mahogany bar with a vintage feel.
Click here for more information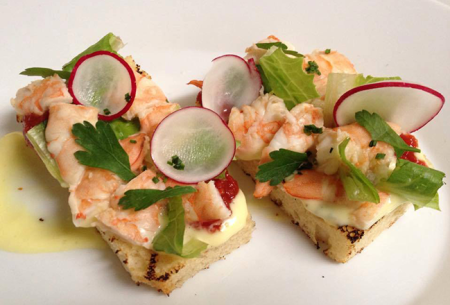 Vestige is the perfect balance of fine dining in an intimate setting. The restaurant is in the heart of charming downtown Ocean Springs and is walking distance from shopping and a world-class art museum.  Vestige features an ever-evolving menu that includes fresh, locally grown and harvested options. The fresh seafood is many times straight from the waters of the Mississippi Gulf Coast.
Click here for more information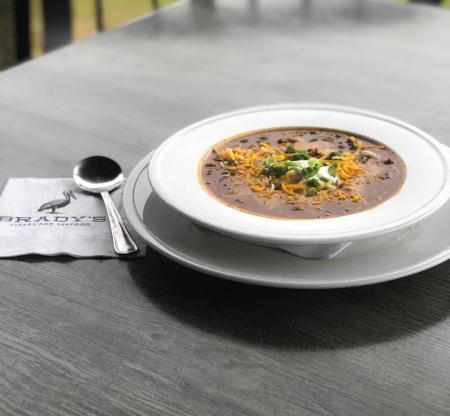 This beautiful restaurant embodies coastal cuisine with its popular oyster selections, fresh seafood, and beautifully prepared steaks. Sitting at the foot of the Pascagoula River Bridge, Brady's Steaks and Seafood offers some gorgeous views of the sunset over South Mississippi. The atmosphere inside has an upscale feel, but the staff give you that southern charm that is unmistakably Mississippi Gulf Coast.
Click here for more information
Want to enjoy a fabulous Christmas Day meal, but don't want the prep or cleanup time that comes with it? The Mississippi Gulf Coast is ready to welcome you to the table with open arms and a healthy dose of good ol' southern Christmas cheer.
Many restaurants on the Mississippi Gulf Coast will be opening on the day of Christmas to accommodate not only you, but your family and friends. Here is a list of the restaurants that will be open. So, go ahead and make plans to fill up on some South Mississippi Cuisine.
Click here for restaurants open on Christmas!
ATTRACTIONS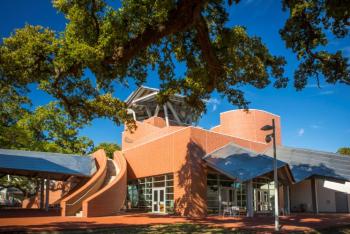 Ohr-O'keefe Museum of Art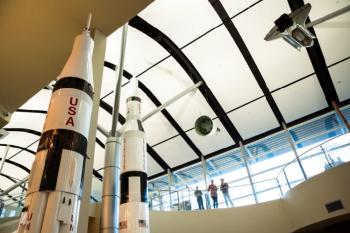 INFINITY Science Center
The Attractions Passes are perfect for that travel enthusiast looking to experience a dose of culture, education, and entertainment. Each pass gives you access to top-notch attractions and museums throughout the Mississippi Gulf Coast. These include options like the INFINITY Science Center, Lynn Meadows Discovery Center, the Ohr-O'keefe Museum of Art, the Walter Anderson Museum of Art and much more. The passes can be purchased at a set price that is far more affordable than going to each attraction without the passes.
Click here for more information