We all know how to order things from our favorite online marketplace, but do you know what's truly heartwarming? Receiving a handpicked gift from a small business. For this reason, we want to share with you some great local options for holiday shopping on the Secret Coast.
In this Holiday Shopping Guide, you'll find gift ideas for all the special people in your life – stylistas, art lovers, foodies, and outdoorsmen. There is a gift for every personality, and you don't have to worry about getting it shipped in time! Keep reading to find your next coastal gift stop, or click on any of the shortcuts below to jump to that section.
Gifts for the...
Coastal MS Enthusiast  |  Stylista  |  Gardener  |  Bookworm  |  Relaxation  |  Interior Decorator  |  Art Lover  |  Foodie  |  Outdoorsman  |  Specialty  |  Experiences
---
Gifts for the Coastal Mississippi Enthusiast
For the person in your life who loves to accentuate the coastal lifestyle, consider shopping at any of these stores.
Shop an array of Coastal Mississippi-themed items including drinking glasses, apparel, hats, candles, and stickers. Owners Andrea and Daphne were inspired by the unique coastal culture, scenery, and wildlife for many of their designs. **Coastal City Goods is an online store with the option for free local pickup.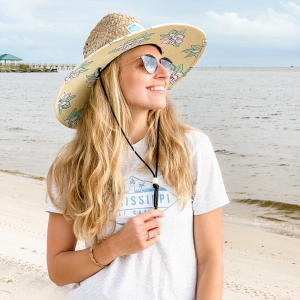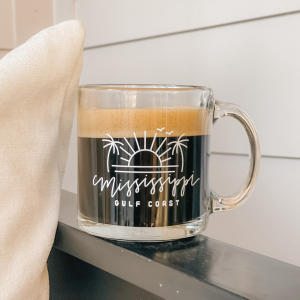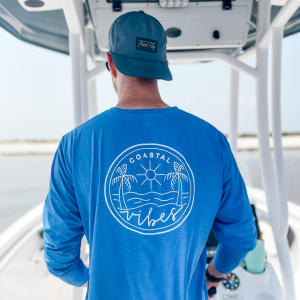 The Heritage House features a variety of beautiful gift options including pottery, candles, jewelry, and china – all with a coastal flair.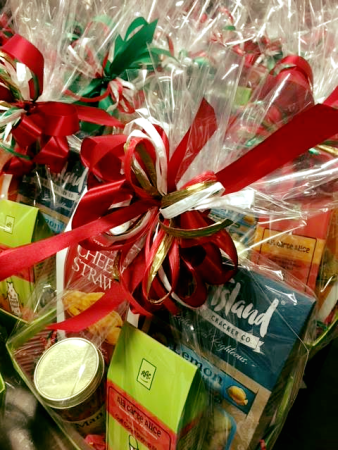 A colorful boutique for edgy women, Fleurty Girl is known for its New Orleans-inspired merchandise. You will find home décor, jewelry and other accessories, books, and apparel.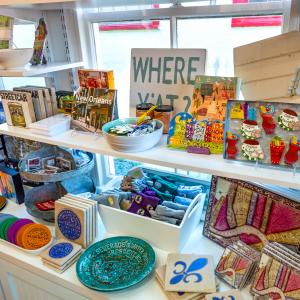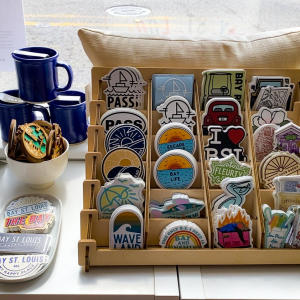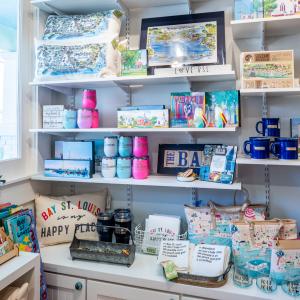 This gallery gift shop became popularized by its distinctively handcrafted jewelry that was inspired by the beach life in Pass Christian. In addition to jewelry, you can find home décor, local art and photography, pottery, purses, and more.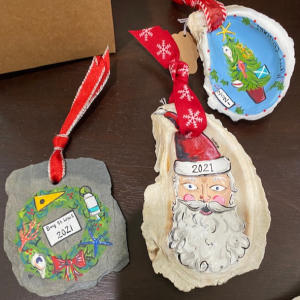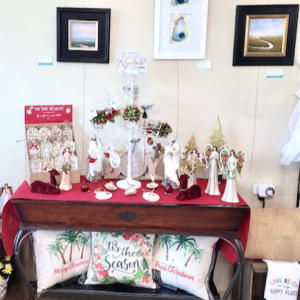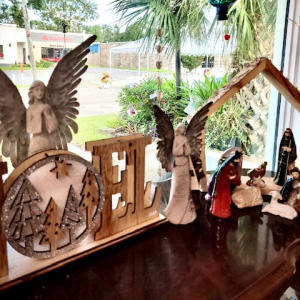 This gift shop has all of the Coastal Mississippi themed items you're looking for. The blend of art, jewelry, pottery, and other creative gifts you'll find in Hillyer House will be sure to charm anyone on your shopping list.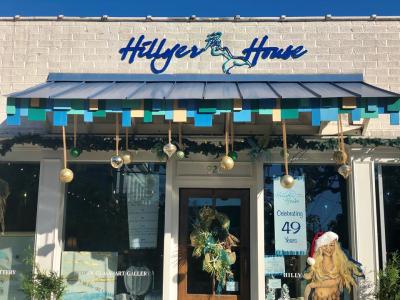 ---
Gifts for the Stylista
Check out these trendy stores to find the perfect gift for the style-conscious people in your life. 
Find fashionable perfect for a night out in town in the curated men and women collections at Cologne & Cotton.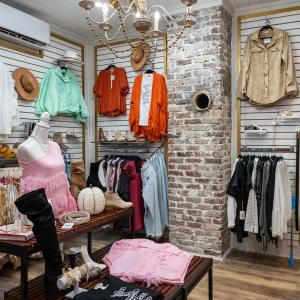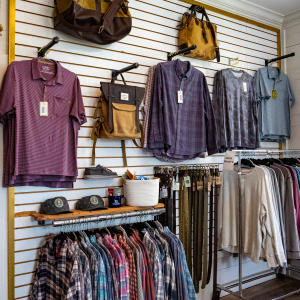 Specializing in Southern handcrafted gifts, you'll find beautiful designer clothing, handbags, and jewelry at this local gem.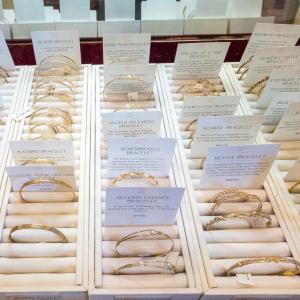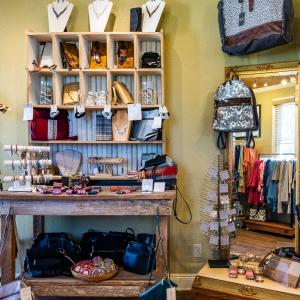 Fill your life with the impeccable prints and vibrant colors of Aloha Glamour's Afrowaiian apparel and accessories. New location in the Gulfport Premium Outlets!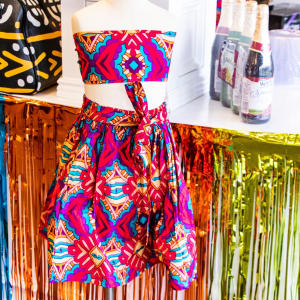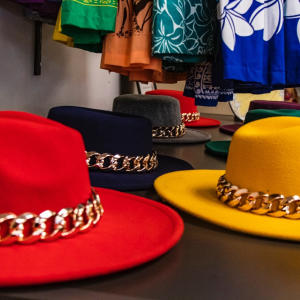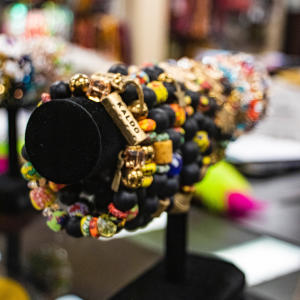 Shop the vintage and artisanal selection of clothing, art, barware, and accessories.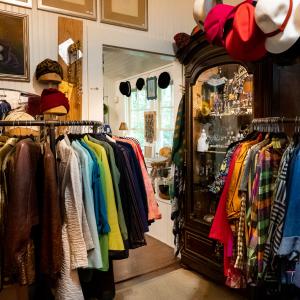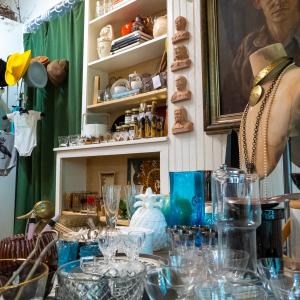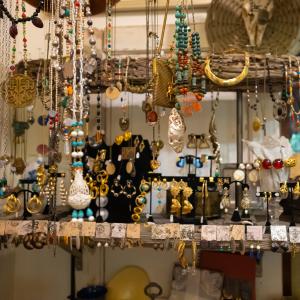 Peruse the high-quality, sustainably-made apparel and accessories that are designed to match a fabulous lifestyle.
---
Gifts for the Gardener
The temperate year-round climate in Coastal Mississippi means you'll find an abundance of plant life and greenery to share this holiday season. 
Courtney Farms is a charming store with art, home décor, statues, and all your gardening needs. Shop the selection of bulbs, bushes, trees, flowers, and shrubs.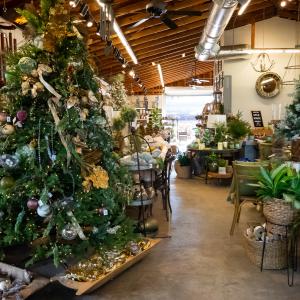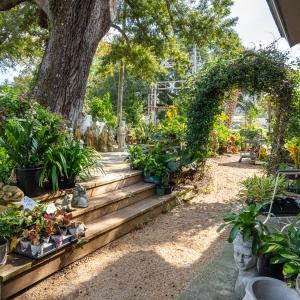 Another garden store with art and home décor mixed in. You'll love the large variety of plants at this family-owned business.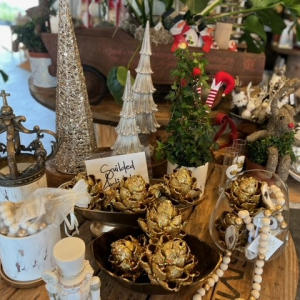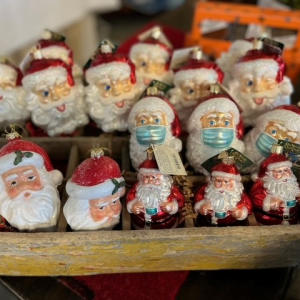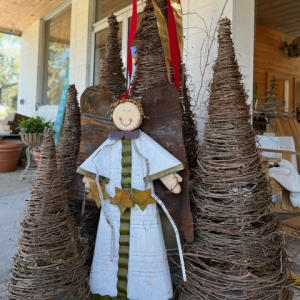 Pick up the perfect floral centerpiece to bring some life into your home, or peruse through the curiosities and oddities at this cottage boutique. In addition to floral arrangements, The French Potager specializes in a diverse assortment of gifts, antiques, books, and vintage items.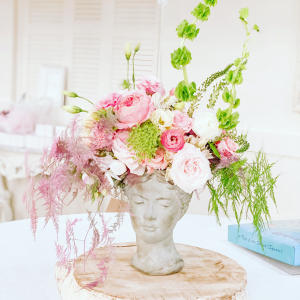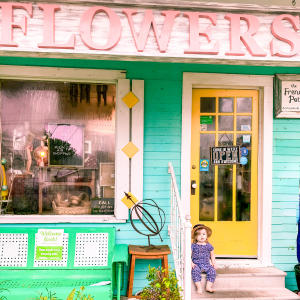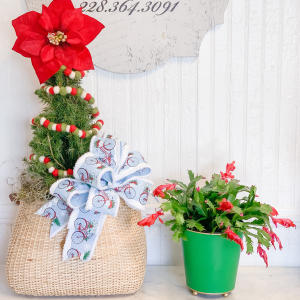 ---
Gifts for the Bookworm
For the person in your life who always has a book in hand, find their next read at these stores. Gift cards are also available for purchase. 
This independent bookstore carries new, used, and vintage books, in addition to handcrafted local art and vintage décor.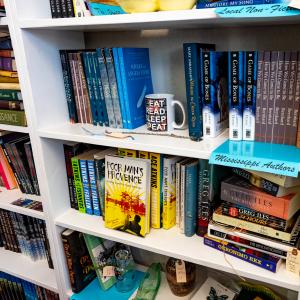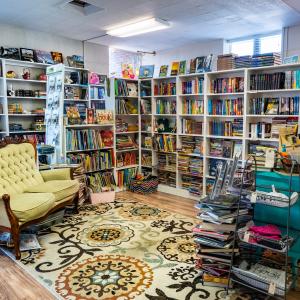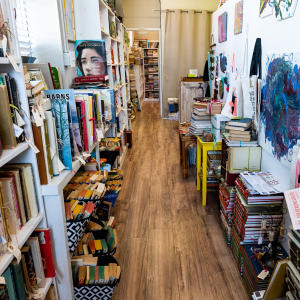 Find signed copies of books, or explore "the Mississippi Loft" on the second floor which contains books focused on Mississippi authors and subjects.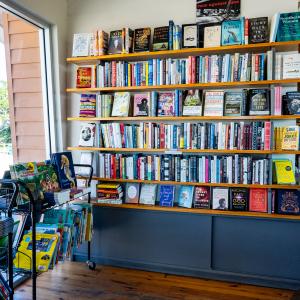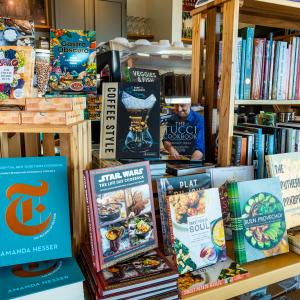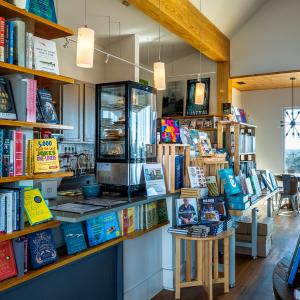 ---
Gifts for Relaxation
Give your loved one the opportunity to rejuvenate with a gift that will appeal to the senses. 
Buff City Soap offers indulgently scented, plant-based soaps that are made fresh every day. Choose from a large selection of bath bombs, laundry soaps, shower oil, and bar soaps.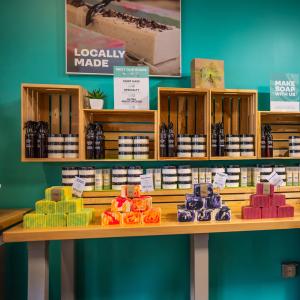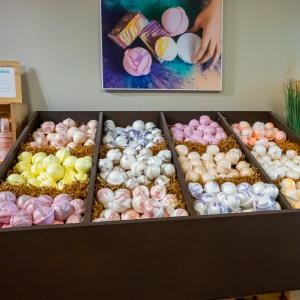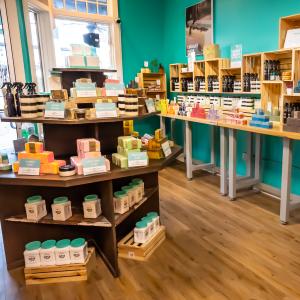 Visit this shop to find all natural soy candles, simmering melts, goats milk soaps and lotions, Epsom bath salts, fizzy bombs and much more!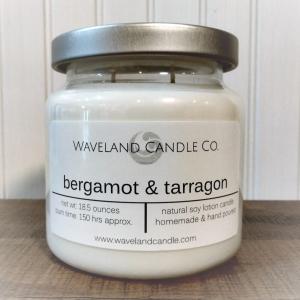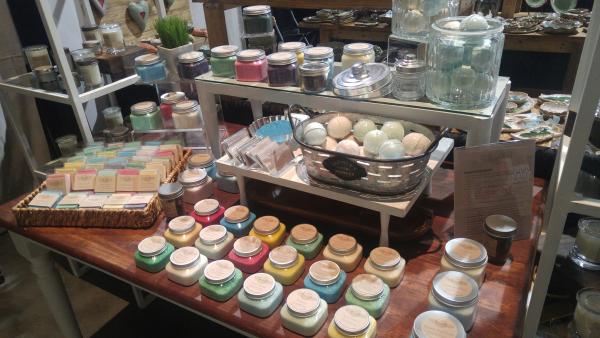 ---
Gifts for the Interior Decorator
Find one-of-a-kind pieces to decorate the home at these beautifully curated shops. 
This 3-story marketplace of unique shops and original artwork carries plenty of pieces to beautify the home. Shop original paintings, antique furniture, and handmade jewelry among other artwork.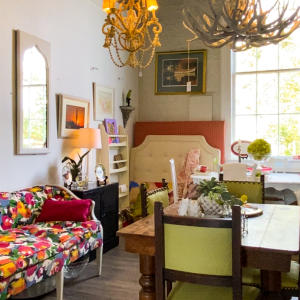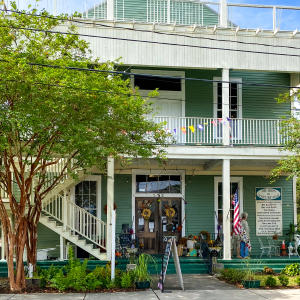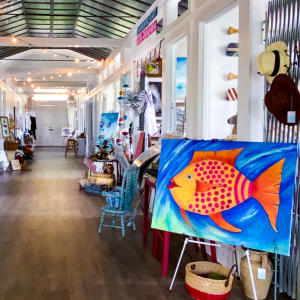 Offering top-of-the-line products, Martin Miazza Gifts was popularized by its exclusive Christmas ornaments, and the production of the original Mississippi Groceries – a wonderful array of spreads, jams, mustards and relishes. 
That Gumbo Life specializes in restoring solid wood furniture to create custom work for clients. In addition, you can find clothing, home décor, kitchen accessories, lighting, pottery, and planters. There is as much variety in items in this store as there are ingredients in a delicious pot of gumbo.
---
Gifts for the Art Lover
You don't have to be an artist to appreciate the craftsmanship and expertise of our local potters, painters, and photographers. Check out these shops to find a locally-made piece to gift. 
With artwork from artists all over the Gulf Coast, you'll find New Orleans-style paintings, colorful pottery, regional prints, woodwork, handmade jewelry, and more at Gallery 782.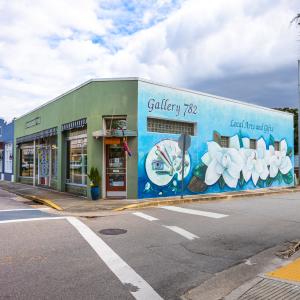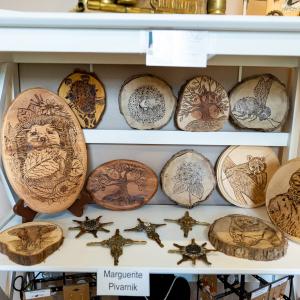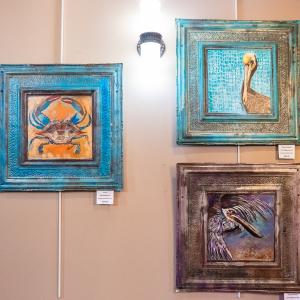 The ceramics studio at the Ohr-O'Keefe Museum provides potters with a space to work and sell their handmade wares. You can find many of these intricate pieces right in the Ohr-O'Keefe Gift Shop.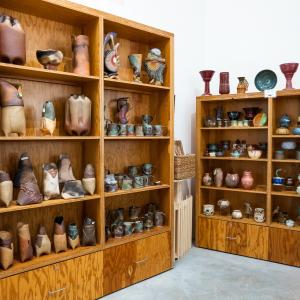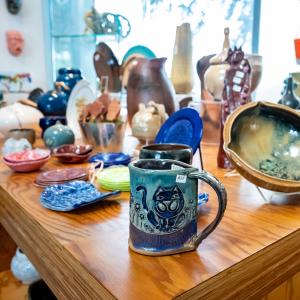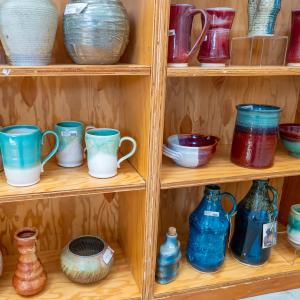 ---
Gifts for the Foodie 
Do you know someone who has an appetite for the finer things in life? If so, then we've got the perfect gift stop for you. 
Artfully blended, high-quality spices and teas to fill your palate with flavor. From meat rubs to organic teas to infused salts and more, you'll find it at the Spice & Tea Exchange.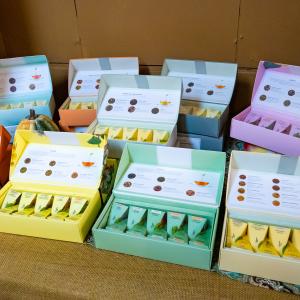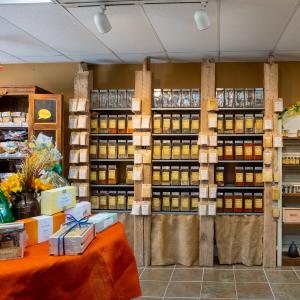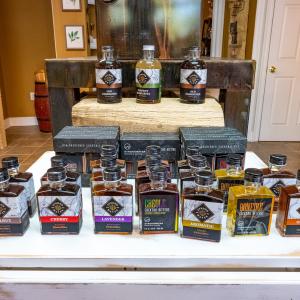 Find naturally fused and infused extra virgin olive oils and balsamic vinegar that can elevate any dish to the next level.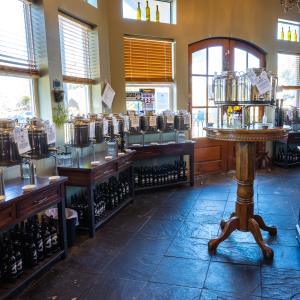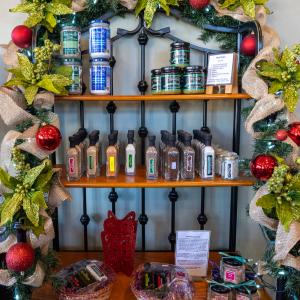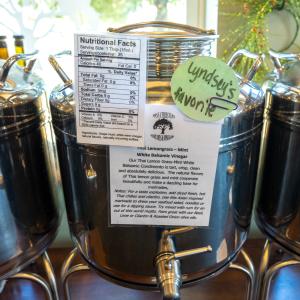 Shop homemade candy and cakes, gourmet coffee, gift boxes and baskets that are sure to bring a smile to anyone with a sweet tooth.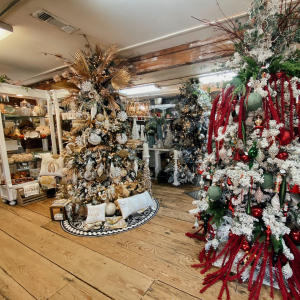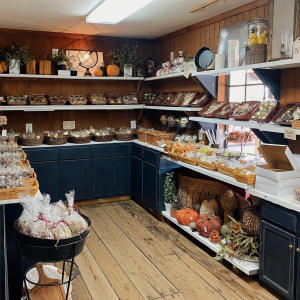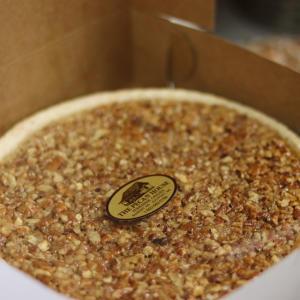 ---
Gifts for the Outdoorsman 
For the person who enjoys spending their time out and about absorbing some sun, consider doing your holiday shopping at these shops. Each one is dedicated solely to equipping visitors and residents alike for the best outdoor experience. 
The store features everything from watersport accessories, to camping necessities, and pretty much everything that an outdoorsman will need for a great day out on the Secret Coast.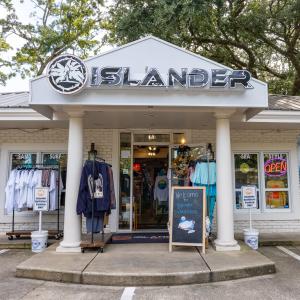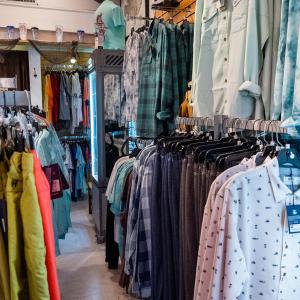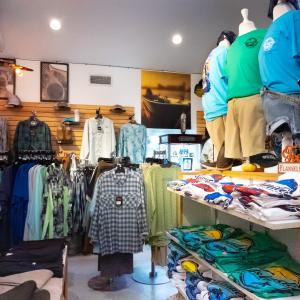 Find all the best products for your paddling and cycling needs at this store, which also carries sunglasses, fishing gear, trailers, apparel, and other accessories.

Shop "the most extensive saltwater tackle selection in the state." Sports Unlimited carries everything from fishing and scuba gear to hunting and camping gear as well. 
Sea 2 Swamp offers a full line of fishing and hunting supplies. You'll also find outdoor apparel, including T-shirt and product designs by world-renowned artist Marty Wilson.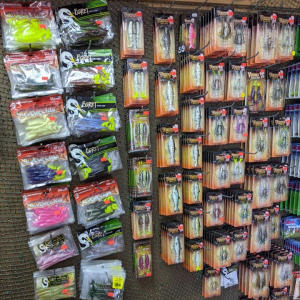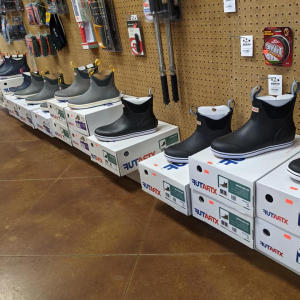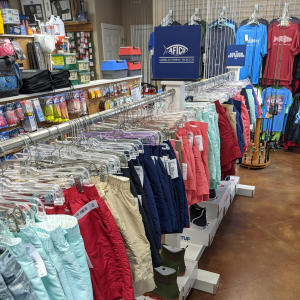 ---
Specialty Gifts 
You one-stop shop for all things vinyl records, CDs, turntables, DVDs and more. Marley's Music is a music lover's paradise with unique items arriving daily.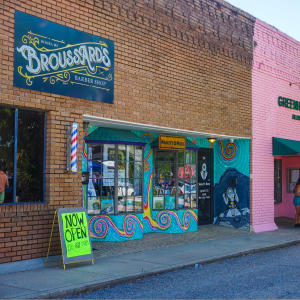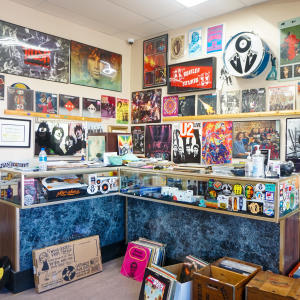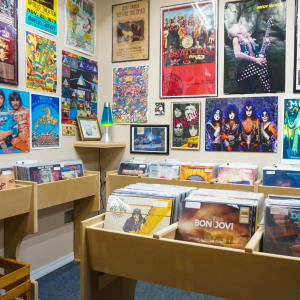 Shop all things bikes with some running and swimming gear mixed in too. Biloxi Bicycle Works offers high-quality products for cyclists of all levels – from casual riders to triathletes, including helmets, tools, racks, apparel, and smart watches.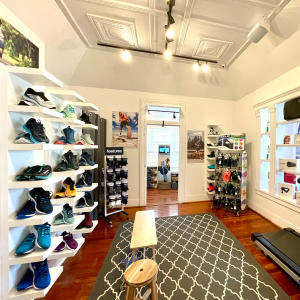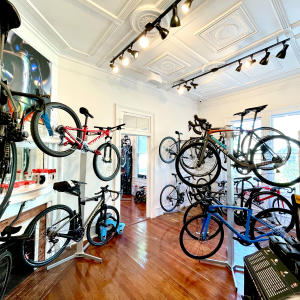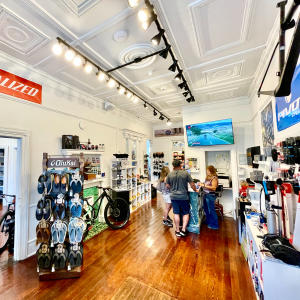 ---
Experiences as Gifts
If you'd prefer to give the gift of memories this season, Coastal Mississippi has tons of experiences that are sure to provide your giftee with memories worth a lifetime.
Attractions Pass
Coastal Mississippi offers an Attractions Pass, which gives you access to ten top-notch attractions throughout the region. These include options like Lynn Meadows Discovery Center, the Ohr-O'Keefe Museum of Art, and the Mississippi Aquarium. With one-day, two-day, three-day, and annual pass options, there are several affordable price points to consider for your purchase.
Charters
There are many ways to get out and enjoy the water on the Mississippi Gulf Coast. One of the best ways is to take a chartered boat trip. The coast has several charter companies to choose from, and a vast variety of experiences available from shrimping and fishing to simply cruising on the open water. Silver Dollar III Fishing Charters has decades of angler experience to put you in some of the best fishing spots anywhere. You will be sure to reel in a big win if you got this gift for the angler in your life. You could also give the gift a serene ride on the Betsy Ann Riverboat, or a ferry ride out to Ship Island for next spring!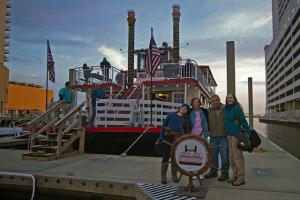 (1) Silver Dollar III Fishing Charters, (2)Betsy Ann Riverboat
---
Restaurants & Culinary
The dining options are nearly endless in Coastal Mississippi, which can make selecting a restaurant difficult for that foodie on your list. Help them out by giving them a gift card to any of the unique dining experiences featuring Coastal cuisines such as the restaurants below.
Once you walk into Trapani's right across from the beach in Bay St. Louis, you can expect some of the finest seafood selections around. Although the location has changed several times because of storms, the Trapani's team prides itself on the same quality it's had for decades.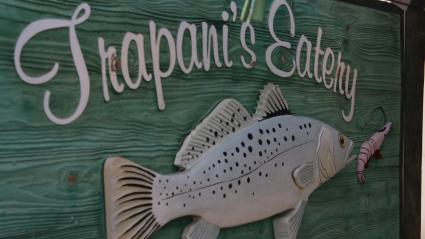 Gift your favorite foodie with an evening of spirited dining at The Chimneys in Gulfport. This restaurant has been a favorite for locals and visitors alike for decades and has made several comebacks after storms took it out. The wrap around porch and big windows offer beautiful views of the gulf nestled under beautiful oaks.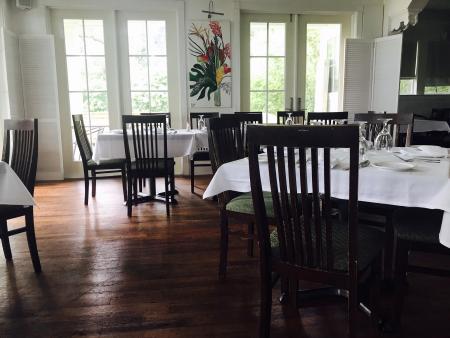 Welcome to southern charm with a big dose of high-class dining. The White Pillars is another long-time staple on the Mississippi Gulf Coast that has made a recent comeback. The chef takes pride in mixing classic southern cuisine, and a farm-to-table concept, with an upscale twist. The large restaurant can accommodate parties both large and small and features a beautiful mahogany bar with a vintage feel.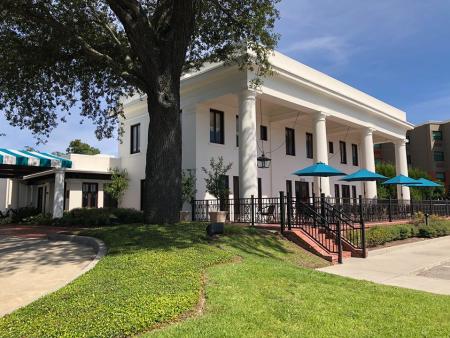 Vestige (Ocean Springs)
Vestige is the perfect balance of fine dining in an intimate setting. The restaurant is in the heart of charming downtown Ocean Springs and is walking distance from shopping and a world-class art museum. Vestige features an ever-evolving menu that includes fresh, locally grown and harvested options. The fresh seafood is many times straight from the waters of the Mississippi Gulf Coast.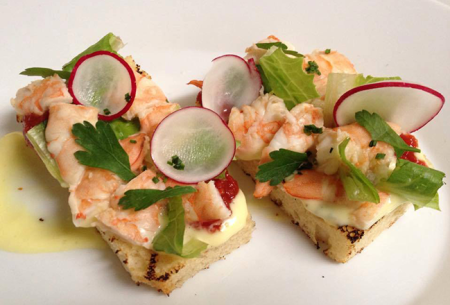 This beautiful restaurant embodies coastal cuisine with its popular oyster selections, fresh seafood, and beautifully prepared steaks. Sitting at the foot of the Pascagoula River Bridge, Brady's Steaks and Seafood offers some gorgeous views of the sunset over South Mississippi. The atmosphere inside has an upscale feel, but the staff give you that southern charm that is unmistakably Coastal Mississippi.