We have a saying in Coastal Mississippi during Mardi Gras: "King Cake calories don't count!" Mardi Gras is a time to indulge, and a King Cake is the absolute best way to get into the spirit of the season.
A Tasty Tradition
If you've never heard of King Cake, let us give you a little background. The French celebration of Mardi Gras made its way to the Gulf Coast way back in 1699 when French explorers landed along the banks of the Mississippi River. Since then, there have been old traditions celebrated and tons of new traditions added to the holiday each year.
The tastiest tradition of Mardi Gras is the King Cake, a pastry-like sweet cake shaped like an oval and topped with icing and sugar. Traditionally, the icing is three different colors; purple for justice, green for faith, and gold for power. The Christian origin of these colors is reflective of the jewels worn by the three wise men on the night of Christ's birth.
The King Cake's Christian ties also explain the tradition of putting small gifts in and around the cake, including a tiny plastic baby to represent Jesus himself. And King Cake manners dictate that if you find the plastic baby, the next King Cake is on you!
Now that you know a little bit about the history of King Cake, you're ready to start tasting as we set you off on your King Cake journey. Below, we've listed just a handful of places where you can get a King Cake in Coastal Mississippi. Try them all, and find your favorite!
 
---
Get Your King Cake On
Remember, King Cake calories don't count, so eat until your heart is content. (The titles are hyperlinked — please click each one for more location information and contact info.)
This is one of the most well-known spots in South Mississippi to get a King Cake.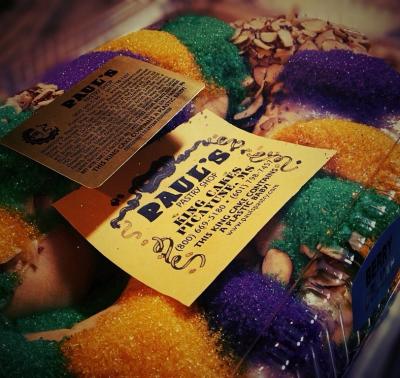 Choose from a traditional king cake or French galette de rois.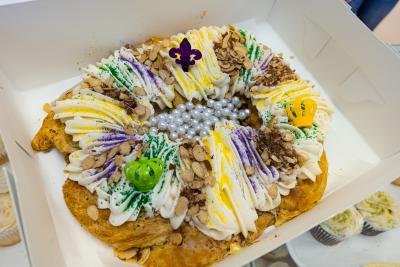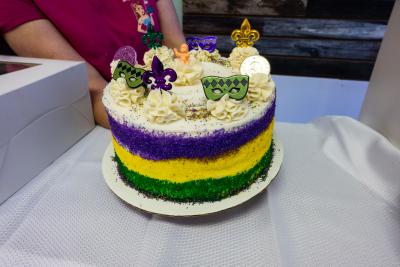 Serious Bread Bakery (Bay St. Louis)
In the beautiful city of Bay Saint Louis, this specialty bakery lives up to its name.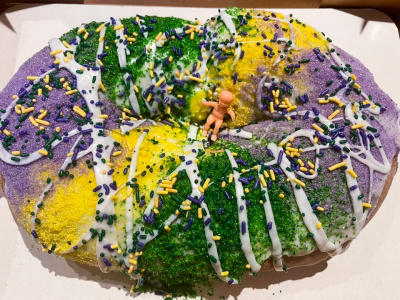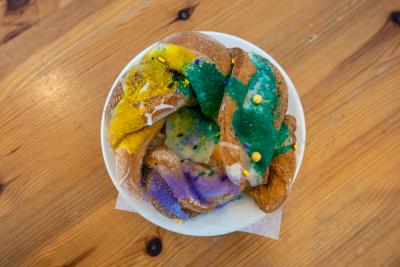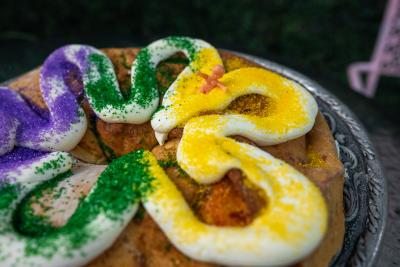 This Gulfport baker puts as much love into her King Cakes as she does her wedding cakes.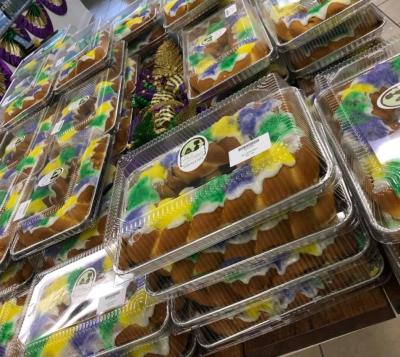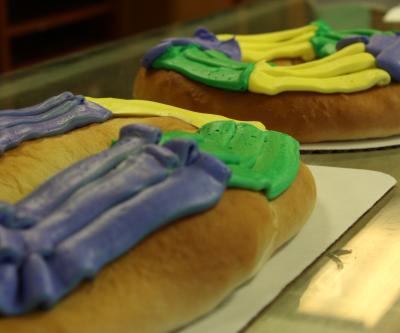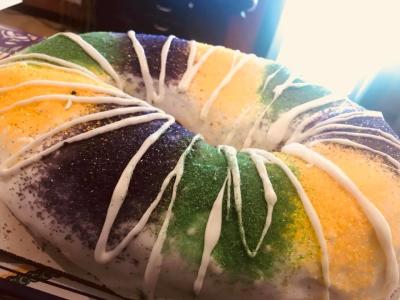 Another great option for a vegan king cake!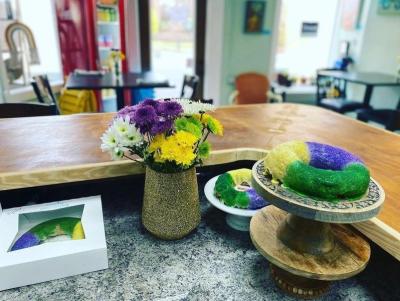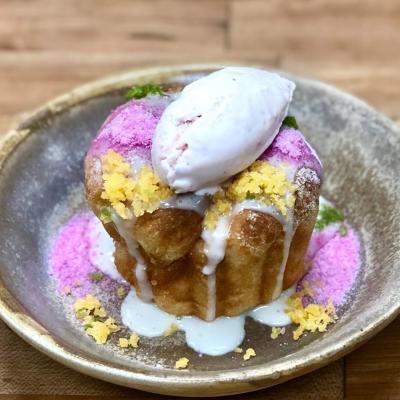 This bakery specializes in vegan culinary adventures!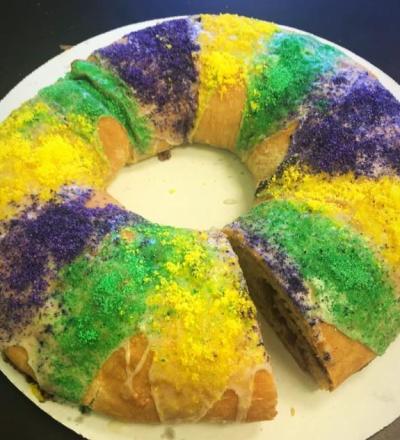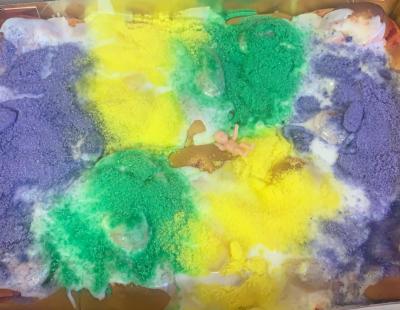 ---
In Conclusion
The creativity of our local businesses is astounding. Embrace the season by taking a tour to find your favorite King Cake or King Cake iteration. We know you'll let the good times will roll with these treats around.
Which rendition of King Cake are you most excited to try? Let us know in the comments!