The Secret Coast is home to vast expanses of white-sand beaches on its shoreline, but venture just a little further south from the mainland and you will discover an island paradise like no other. Just across the Mississippi Sound, there are secret islands just waiting to be explored. Deer Island and the Mississippi barrier islands, including Ship Island, Cat Island, Horn Island, and Petit Bois Island (part of the Gulf Islands National Seashore) all offer unique, secluded island experiences, from beautiful beaches and crystal-clear Gulf waters to an array of flora and fauna, first-class fishing opportunities, and seriously stunning views.
Ship Island
While all 6 of Mississippi's barrier islands offer something unique that is worth exploring, Ship Island is the most accessible to travelers thanks to the Ship Island Excursions ferry service out of Gulfport.* The ferry will drop you off on the north shore of the island, where you'll see the beautiful Fort Massachusetts, a preserved brick fortification completed in 1868. The National Park Service offers free, guided tours of the fort if you are interested in touring and learning more about this incredible structure. A short walk along the boardwalk will lead you to beautiful beaches, clear waters, restrooms, and a snack bar, where it's easy to feel as though you're on your own little private island. Snorkel, swim, boogie board, search for shells, or just relax and watch for local wildlife, including rays, horseshoe crabs, turtles and dolphins. *Currently, the Ship Island pier, Davis Bayou Nature's Way Trail, and all associated developed areas of the island are currently closed to the public for repairs. Other parts of the island remain open.
Cat Island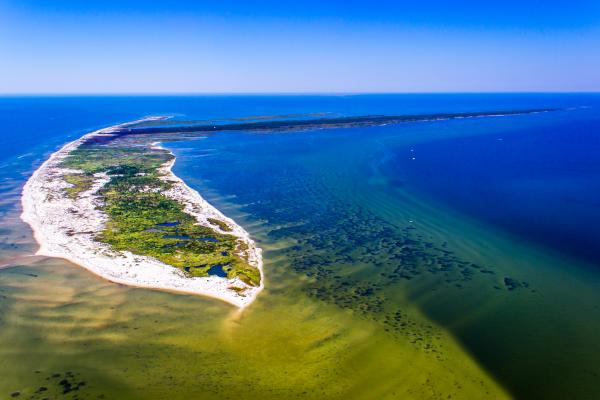 Once populated by raccoons, Spanish explorers mistook the raccoons for cats, therefore naming the island "Cat" Island, which was then used as a dog training ground during World War II. Confusing animal anecdotes aside, the inside bayous and marshes of Cat Island make it a natural wonder and the perfect fishing destination. Bring your own boat or hop on a fishing charter and marvel at the plethora of species up for grabs, or you can even spend the night on the island with a Shore Thing Fishing Charters package.
Horn Island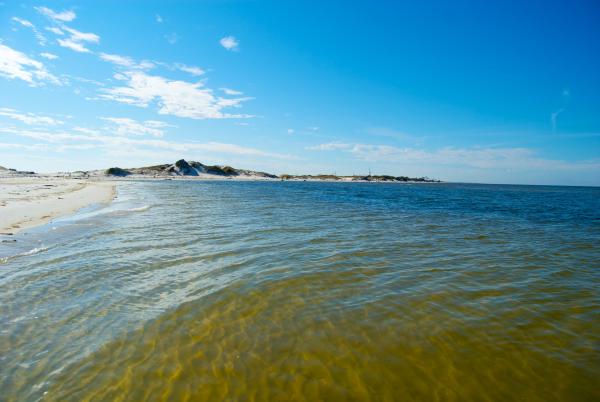 A popular island getaway for locals, including famous artist Walter Anderson, Horn Island is a great spot for swimming, wildlife-watching, and relaxing. The island is several miles long, but less than a mile wide, and features long stretches of beach and sand dunes, scattered with sea oats, tall pines and inland lagoons.
Petit Bois Island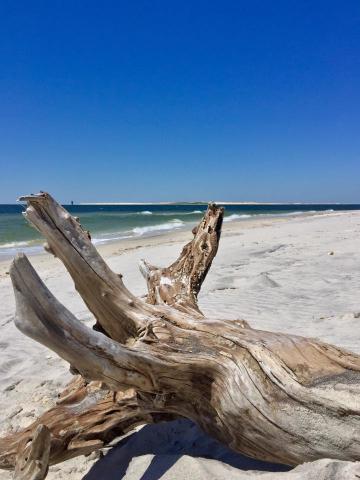 At roughly 6 miles long, Petit Bois translates to "little woods" in French. Petit Bois has a small, wooded section on the eastern end of the island and offers phenomenal swimming and fishing opportunities.
Deer Island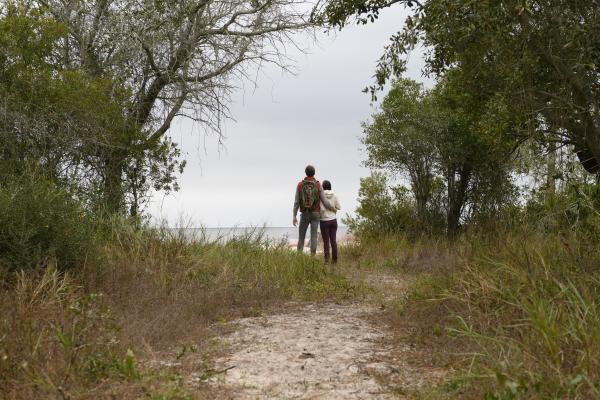 Deer Island is located right off the coast of Biloxi and is only accessible by kayak or private boat. Home to ten types of endangered species, this is the perfect place for a secluded getaway that is just a short paddle from mainland Biloxi.  
Round Island, a small, uninhabited barrier island, is currently undergoing restoration. This island serves as a coastal preserve for many critters, and its isolated terrain is the perfect feeding and resting spot for migratory birds like pelicans and cormorants. The original Round Island Lighthouse from 1833 can now be visited onshore at the foot of the Pascagoula River Bridge.