Taking place September 13-14 at the Pascagoula River Audubon Center in Moss Point, the Hummingbird and Nature Festival celebrates the beautiful Ruby-throated Hummingbird migration pattern through Coastal Mississippi! From live animal shows for the kids to a happy hour exclusively for the adults, this inaugural event offers fun for all ages.
Hummingbird Happy Hour
Jumpstart your festival experience Friday evening at Hummingbird Happy Hour! From 5 to 7 p.m., this adults-only event takes beer-on-the-bayou to the next level with a new signature cocktail "Hummingbird nectar," craft beer, wine and snacks. You can purchase hummingbird-themed stemless wine glasses, and even meet the banders before the public festival begins! Tickets range between $12-15 and can be purchased here.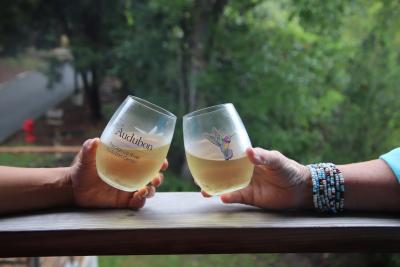 All photos courtesy of Pascagoula River Audubon Center
Hummingbird Festival
The doors open at 9 a.m. on Saturday, and that's when the festivities kick into high gear! Explore a wide selection of craft, gift and food vendors throughout the day, including a Native Plant Sale featuring over 30 species to choose from. Watch nature come to life through bird watching and the hummingbird banding demonstration, all backed by the beautiful bayou views of the Pascagoula River.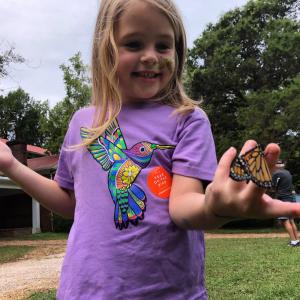 From face painting to a children's activity area, there is plenty for the young ones to do as well! River tours with Capt. Benny McCoy begin at 9:30 a.m. (tickets sold separately at the festival entrance), and the Guest Speaker series begins at 10. You can find a full schedule of events here, and don't forget to skip the lines and buy your tickets ahead of time!