Don't let the weather keep you from experiencing all that the Mississippi Gulf Coast has to offer! Here on the Coast, you can choose from a long list of exciting indoor activities.
There is no shortage of culture on the Mississippi Gulf Coast, largely thanks to its deep history and thriving arts communities. Immerse yourself in local history at Beauvoir or the Maritime & Seafood Industry Museum, both of which offer a closer look at the unique past of the Coast.
Several talented and noteworthy artists called the Mississippi Gulf Coast home, and their legacies can be seen right here on the Coast. View the intricate pottery pieces of George Ohr, the self-proclaimed "Mad Potter of Biloxi," at the Ohr O'Keefe Museum of Art, where the campus is a piece of art in itself. Then take a quick trip down the Coast to the Walter Anderson Museum of Art, where you'll discover the colorful, coastal-inspired works of Walter Anderson.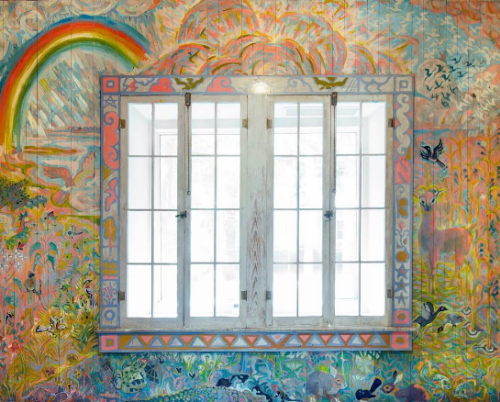 Walter Anderson Museum of Art
One of the most beloved amenities of our coastal casinos is their world-class spas. Relax your body and mind with a therapeutic massage at the Beau Rivage Spa & Salon or with hydrating body wraps at Bellissimo Spa & Salon at Harrah's Gulf Coast.
Looking to really pamper yourself? PURE- The Palace Spa and The Spa & Salon at Golden Nugget both offer refreshing facials, along with manicures and pedicures. After you've enjoyed some incredible spa services, reinvent your look with a new hair style from the Rock Spa at Hard Rock Casino or Senses Spa & Salon at IP Casino Resort. All of these spas are top notch and offer a wide variety of services to ensure ultimate relaxation!
The Mississippi Gulf Coast is home to two local breweries that offer guided tours and beer tastings. Get a firsthand look at the fascinating brewing processes of Chandeleur Brewing and Lazy Magnolia, Mississippi's oldest brewery. Then stick around after the tour and taste the hand-crafted beers for yourself!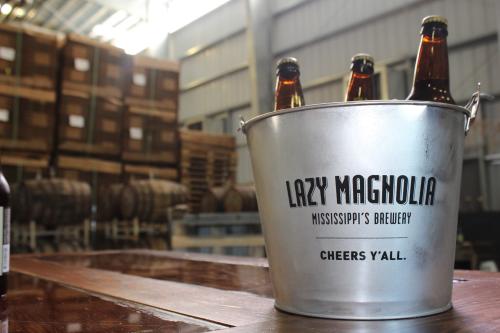 Lazy Magnolia Brewing Company
You can't come to the Coast and not indulge in some good eats, especially on a day when the weather is less than ideal. If you find yourself on the west side of the Coast, then stop into Dempsey's Seafood & Steak in Kiln for a family-style dining experience, or enjoy a bayside view at The Blind Tiger in Bay St. Louis. If you're in the Biloxi-Gulfport area, then you can't go wrong with Half Shell Oyster House in Gulfport or Baja Beach located right on the Mississippi Sound in Biloxi. The east side of the Coast also offers some incredible options, like The Shed in Ocean Springs or Scranton's in Pascagoula.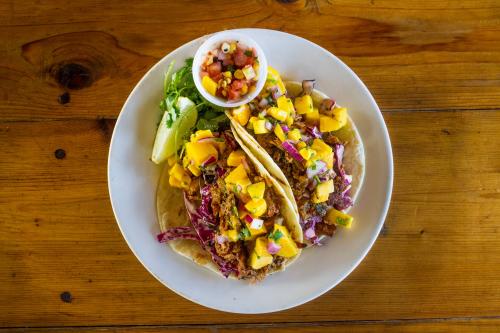 The Blind Tiger in Bay St. Louis
Looking for indoor activities that are great for the entire family? Infinity Science Center offers an exciting experience for visitors of all ages, complete with hands-on activities and fascinating exhibits. The whole family is also sure to enjoy Lynn Meadows Discovery Center, a children's museum where everyone is invited to imagine, create, and have fun. Another unique attraction that is perfect for all ages is the Mississippi Coast Model Railroad Museum, where you check out all different types of model trains and enjoy interactive areas.
Regardless of the weather outside, we hope you enjoy your time on the Mississippi Gulf Coast!