There's good news and then there's better news: summer is here and the Biloxi Shuckers season is in full-swing (pun intended). The days are longer and one of the very best teams in the Southern League plays right here in Coastal Mississippi, so why not treat yourself to America's pastime in one of the most exciting, up-and-coming regions in the country? 

The Shuckers recently celebrated the fourth anniversary of their first home game, and it seems the home games are getting more and more fun with every pitch! It doesn't matter if you're in town for business, a bachelor/bachelorette trip, or if you're on a family vacation. Shuckers games provide all the affordable fun you could ask for!

Pre-Game

The first pitch for most Shuckers home games is 6:35 p.m., so you've got plenty of time to watch warm-ups or grab a refreshment before the game! If you choose to do the latter, there are plenty of great spots within walking distance from MGM Park, such as the Biloxi Brewing Company, Boomtown's Fat Tuesday Daiquiri Bar, the Ole Biloxi Fillin' Station and more. If you can't get enough of the Biloxi Brewing beers, you're in luck, as they serve them - and many other local craft brews - in the stadium!


Settle In

Now it's time to find your seat, maybe catch a foul ball, and hopefully watch the home team smack a few homers! When it comes to MGM Park, there isn't a bad seat in the house. All the seats on the main level put you right in the action and are extremely budget-friendly.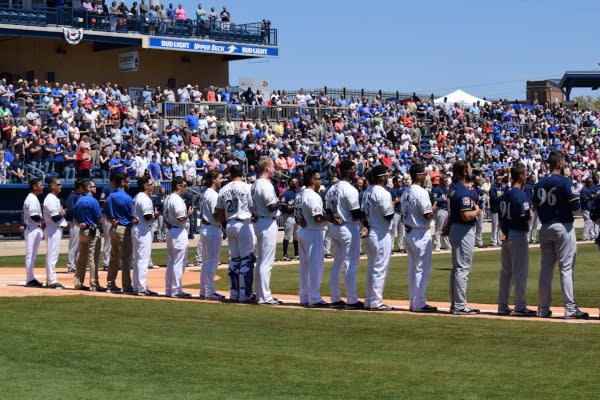 Food & Drink

Part of what makes a Shuckers game so great is the authentic local cuisine that's offered. Coastal Mississippi is known for its mouth-watering seafood, so you're sure to find some local catches on the menu! How many ballparks in America serve shrimp po-boys, grilled oysters, jambalaya and boudin? There can't be many! And to wash it all down, just head to the beer garden in right field to have another Biloxi Brewing Company beer, or one of our many other coastal brews.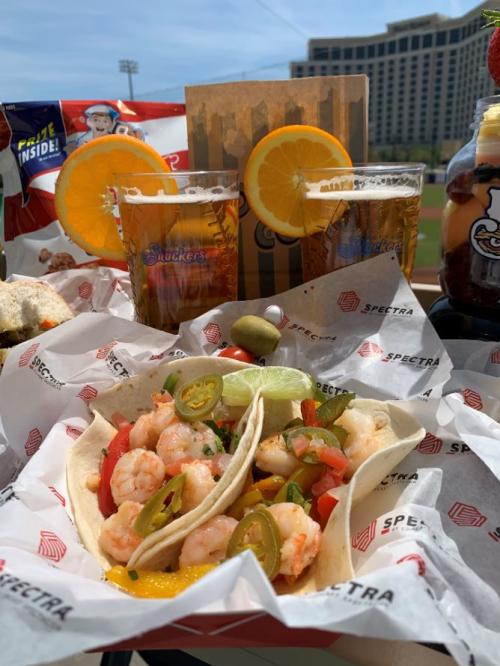 Come out to MGM Park for some high-quality baseball, great weather, and fantastic food! Be sure to check the promotional schedule first, though, to determine if you would rather go for Double Play Thursday, Doggone Monday, Fireworks Friday, or one of the many other unique and exciting evenings spent with the Shuckers. Don't forget to stop by the gift shop before you leave for some official Shuckers gear. Enjoy!