It's officially fall, and you know what that means! Time to pull out your costumes and spooky decorations, because we're celebrating Halloween like there's no tomorrow.
There are countless ways to get into the Halloween spirit with events taking place all throughout Coastal Mississippi: cemetery tours, haunted houses, costume parties, pumpkin patches... You name it, we've got it!
If you're as excited for Halloween as we are, then keep on reading to learn about all the fun events going on this fall.
Cemetery Tours
Dive deep into the history of Coastal Mississippi by taking a stroll through any one of our local cemeteries, including the Old Biloxi Cemetery, the Griffin Cemetery, Cedar Rest Cemetery, and the Krebs Cemetery. Each location is unique in its own way, with ornate headstones and tombs. Keep an eye out, because you might even see some famous names buried here. For full details, click here.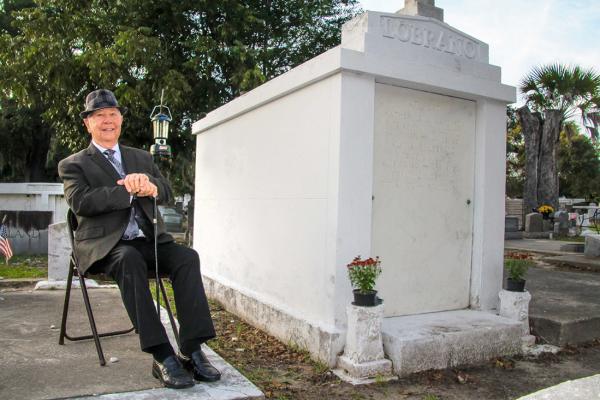 Photo by Lionel Haynes, Jr. for The Shoofly Magazine
Learn about paranormal activity happening locally and pirate legends as you set sail with Mystic Ghost Ride. Be prepared, though. You might encounter a ghost yourself on this hour-long boat tour through Bayou Caddy.
Terror on the Coast Hollywood-Style Haunted House
Slaughter house or autopsy room? Take your pick at the largest haunted house on the coast, called Terror on the Coast. With props from academy award-winning TV and movie productions, there will be no shortage of thrills. This event takes place every Friday & Saturday night from September 17th through October 30th.
Spooky Jam Night and Costume Contest
The Lazy Gator Sports Bar & Steamer will host an open mic night, with the addition of a costume contest. Enjoy frightening drink specials as you overlook the Diamondhead Harbor, October 15th at 7:30 p.m.
Spine-Chilling Showings
Dracula
Experience one of the most famous pieces of English literature like you never have before. Center Stage will feature Dracula in live theater this fall from October 21st through October 31st.
Hard Rock Casino
The Hard Rock Casino in Biloxi is getting in the Halloween spirit too. Celebrations include a free screening of "cult classic" The Rocky Horror Picture Show, and live performance by funk-rock band Here Come the Mummies.
Create something you can enjoy for Halloweens to come with your very own blown glass pumpkin. The Pascagoula River Audubon Center is teaming up with Swamp Girl Glass Blowing to provide visitors with the opportunity to learn from a professional glass working team as you create your pumpkin.
Halloween Celebrations for the Kids
We didn't forget about the kids in this one. There are a number of family-friendly festivals and pumpkin patches taking places as well.
Festivals
You can expect to find food, games, arts & crafts, and more fun at any of these three festivals on the coast on this year: Boo on the Rue in Downtown Biloxi, Halloween Fun Festival at Lynn Meadows Discovery Center, and the Not So Scary Halloween Festival.
Pumpkin Patches & Corn Mazes
What better way to celebrate fall than to let your little ones roam freely through fields of pumpkins and corn stocks. See a full list of pumpkin patches and corn mazes, here.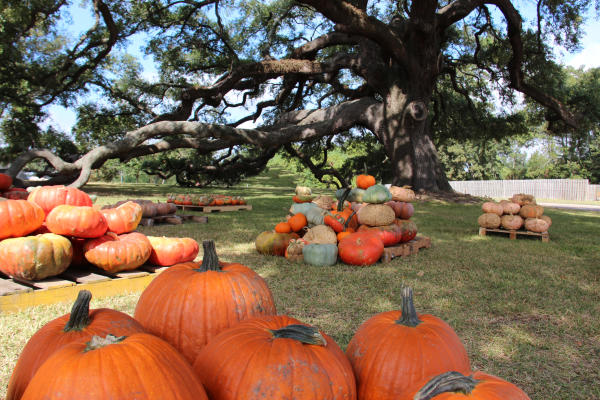 In Conclusion
The Halloween spirit is all around us, just waiting to be celebrated. You can take a stroll through the cemetery, go on a spooky tour, explore a haunted house, or participate in a pumpkin glass-blowing class. Enjoy the season with some friends and family, and make sure to tag us in your social media with #MSCoastLife for a chance to be featured.
Want to find more cool things to do in Coastal Mississippi? Check out this page to get some ideas.