The Mississippi Aquarium is getting us excited about local wildlife differently this October.
To kick-off the Gulfport Big Weekend, MSAQ is partnering with Hancock Whitney to dazzle the night sky with an amazing drone show. Five hundred drones will glow above Jones Park to create 3D shapes of marine life such as alligators, dolphins, and turtles – all while choreographed to music and embellished with a fireworks finale. You will have never seen anything like it!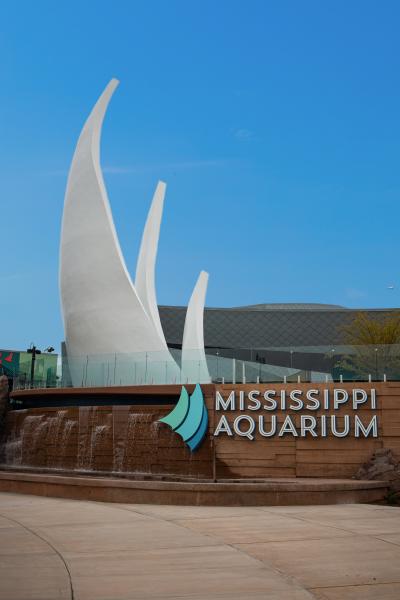 Sea of Stars: Event Summary
The event, known as the Sea of Stars is free to the public and starts at 8 p.m. on October 1st in Downtown Gulfport at Jones Park. There will also be 20 food trucks and live music by Rhythm & Rain starting at 5 p.m., so make it a family-fun-filled night out.
Guests are invited to bring blankets and lawn chairs to watch the show from the park. Or, for a more upscale viewing experience, consider purchasing VIP tickets, which will get you into the private fundraiser party at the Mississippi Aquarium. Cocktails, coastal cuisine, and animal encounters are included.
MSAQ COVID-19 Considerations:
Masks are not required. However, the Mississippi Aquarium recommends all guests wear proper face covering while inside the buildings on campus. Aquarium staff will continue to wear masks. In accordance with the CDC and Harrison County guidelines, policies and procedures have been implemented to create a safe experience for guests, staff, and animals. (Source)
Following the Sea of Stars will be a variety of events to kick-off a week of Cruisin' the Coast, also known as America's largest block party and voted as the "Best Car Show in America" by USA TODAY.
Gulfport Big Weekend
On Saturday, October 2nd, "View the Cruise" will feature a Cardboard Cruiser parade for the kids to show off their car-building skills – starting at 4 p.m. Then, beginning at 7 p.m., the free Sunset Concert will have live music by Rockin' Dopsie Jr. & the Zydeco Twisters, and an opening act by Amanda Shaw & the Cute Guys.
On Saturday, October 3rd, the First United Methodist Church will host a non-denominational worship service at 9 a.m. in the Barksdale Pavilion. Of course, there will also be classic cars, local musicians, and food trucks in attendance.
For more details about Gulfport Big Weekend, visit https://www.downtowngulfport.org/view-the-cruise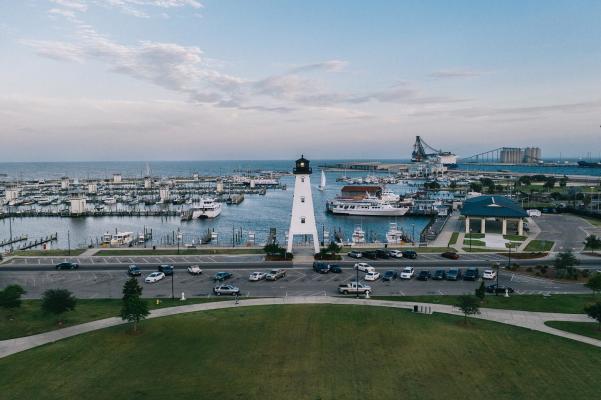 In Conclusion
As you can tell, the Gulfport Big Weekend is going to be an extravaganza of free activities for all ages. Come out and support your local community and the Mississippi Aquarium as we anticipate even more fun coming up with Cruisin' the Coast.
Be sure to tag Coastal Mississippi in your favorite festival photos using #MSCoastLife for a chance to be featured in our social media. 
If you're interested in learning about more things to do on the Secret Coast, check out this page for ideas. 
We hope to see you there!