From the plentiful seafood in our coastal waters down to every grain of sand on our scenic shores, nature is vital to the fabric of Coastal Mississippi.
Along our 62-mile coastline, aquatic and aviary life come together to form a bountiful ecosystem ready to be discovered. With sustainability being so vital to the continued growth of our region, many of our partners are now Going Green in Coastal Mississippi – and you can too!
GOING GREEN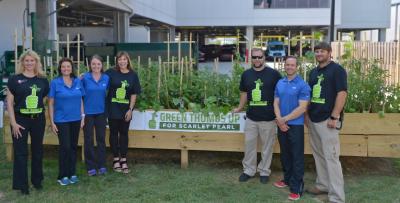 Picture courtesy Scarlet Pearl Casino Resort
Many people associate casinos with a certain kind of "green" – but these days, the Scarlet Pearl Casino Resort is thinking about more than just dollars and cents!
The award-winning D'Iberville property is leading the way with eco-friendly practices, recently launching the Scarlet Pearl Go Green Initiative, which aims to reduce their carbon footprint through robust on-property recycling efforts and by introducing eco-friendly products and solutions. The Scarlet Pearl also recently opened their Associate Garden, providing free vegetables for employees and their families including peppers, tomatoes, squash and cucumbers – all tended to by a 'Green Team' made up of employees on a voluntary basis!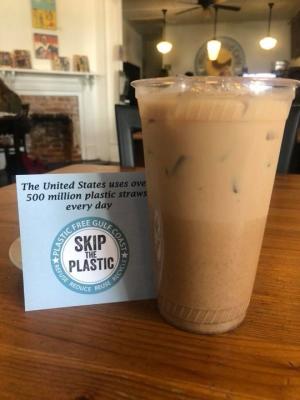 Picture courtesy Plastic Free Gulf Coast
Meanwhile, several Secret Coast staples are serving their tasty treats with a side of sustainability.
Mockingbird Café has partnered with Plastic Free Gulf Coast – a grass-roots campaign meant to raise awareness and stewardship on finding alternatives to single-use plastics -- to provide a completely plastic free environment. Whatever your order from this Bay St. Louis mainstay, you won't find any plastic in your to-go cup, container, or bag. Not even the straw!
Plastic Free Gulf Coast has also spotlighted The Greenhouse on Porter for its eco-friendly practices. This unique Ocean Springs eatery strives to use environmentally-conscious tactics as often as possible in every step of the process, from composting leftover food to offering hay straws for guests to use. The company says they're not going green to generate publicity – they just want to contribute to the greater good!
Reenie's Southern Kitchen & Parrish's Lounge has also partnered with Plastic Free Gulf Coast, offering Straw on Request and replacing their take-out containers with plastic free alternatives!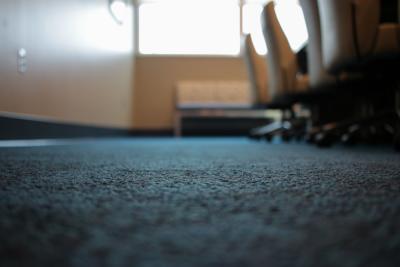 The University of Southern Mississippi School of Ocean Science and Engineering is applying their studies every step of the way - literally! Constructed in 2018, their Gulfport-based Marine Research Center utilizes carpeting made entirely from recycled fish netting throughout the entire facility. 
GIVING BACK

The beauty and value of the Gulf of Mexico is no secret, especially to those of us here on The Secret Coast. However, the Gulf of Mexico Alliance is making sure that message spreads beyond our shores. "Embrace the Gulf 2020" is an awareness campaign meant to highlight the value and the vitality of the Gulf of Mexico Region, including 365 messages about the Coast's tourism, environment, communities and industries to be shared each day of 2020. They are also working with local governments to declare 2020 the year to Embrace the Gulf, and Ocean Springs became the first city in Mississippi to do so!
One way you can Embrace the Gulf is through the 2019 Annual Mississippi Coastal Cleanup! This coastwide volunteer effort helps keeps our waterways free from trash, but it also provides data to help categorize the major sources of marine debris entering the coastal environment. The annual event just turned 30 in 2018 and is one of the largest volunteer efforts in all of Mississippi! Last year, 2,659 volunteers dispersed to more than 30 cleanup sites spanning Coastal Mississippi, filling 1,059 bags with an astonishing 20,756 pounds of trash. This year's event takes place Saturday, November 16th and you can register here!
 
GETTING OUTSIDE

Just as important as helping sustain Coastal Mississippi's ecosystem is understanding how vital it is to our region, and The Secret Coast offers endless exciting and educational opportunities to obtain that knowledge. Start planning your trip to experience all that Coastal Mississippi offers in outdoor adventure and nature today!