Real towns. Real People. Real Vacation. 62 miles of beautiful coastline means a multitude of coastal communities to explore, each with a unique charm and character of their own.
From beachfront views and local brews to picture-perfect sunset hues, every stop along Coastal Mississippi offers an unforgettable experience no matter how long your stay. Come live like the locals and get in on our big secret - The Secret Coast, that is.
Bed and breakfast - and beaches

Find your home away from home in Coastal Mississippi. Whether you like old-school antiques or new-school luxury, our local bed & breakfasts will show you what southern hospitality is all about.
An eclectic community waiting to be explored. Accommodations so cozy you may never want to leave your room. With ten luxurious guest suites calling your name, Bay Town Inn offers an unforgettable stay right in the heart of Old Town Bay St. Louis. Located directly across from the Bay St. Louis Marina, a stroll through the courtyard shaded by a majestic oak is the perfect way to start your Coastal Mississippi day. And don't forget to bring your furry four-legged friend – Bay Town Inn allows sweet pups under 25 pounds!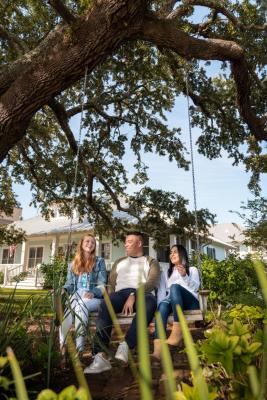 Bookend you stay on The Secret Coast with a visit to The Roost Hotel in Ocean Springs, where both old and new come to life. Accented by salvaged pieces of wood still standing from when the property was first constructed in 1894, if these walls could talk, they would have plenty of secrets to tell. Surrounded by oak trees, this idyllic establishment is just a short walk from the beach and a lively downtown experience. In fact, The Roost was recently named the Most Beautiful Hotel in Mississippi by Architectural Digest.
Inside, eleven individually decorated suites provide the picture-perfect stay for a Coastal Mississippi getaway. Get crafty with cocktails at The Wilbur Bar or unwind to the sounds of nature on their enclosed patio – there is something for all to enjoy at The Roost Hotel.
 
Resort reimagined

Situated on 48 acres of majestic Live Oaks, Centennial Plaza now offers a premier beachfront experience in Gulfport. This former military installation offers two luxurious hotels and a water park, as well as the freshest catch crafted into contemporary seafood dishes at Blue Marlin. Be sure to soak in the sights of Centennial Plaza's dancing fountain, the show is a must-see spectacle!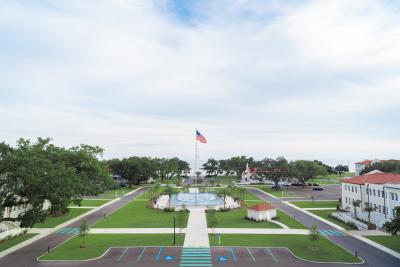 From the gaming floor to the top floor

Fine dining, all-night gaming, world-class entertainment – our casino resorts are a one-stop shop for rest, relaxation and rollicking, conveniently located in the heart of the Secret Coast action.
With spacious guestrooms boasting contemporary décor and stunning views of Coastal Mississippi, Beau Rivage Resort & Casino offers all the amenities guests would expect from a five-star resort. But be sure to mix in some 'play' with your 'stay' in downtown Biloxi. The newest addition to Beau Rivage is a hole-in-one for golfing connoisseurs and newcomers alike! The Topgolf Swing Suite offers the exciting competition of any Topgolf location, but all from the comfort of a cozy, fully-stocked lounge located inside a world-class casino property.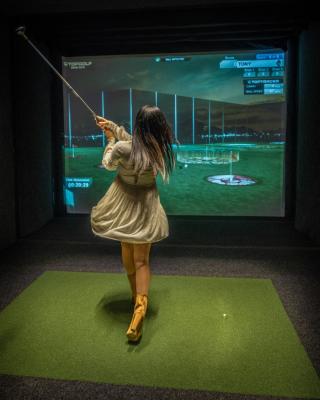 Of course, when you are ready to wind down from a busy day of golfing and gaming, a relaxing day at the Beau Rivage Spa & Salon is just what the doctor ordered. With 21 treatment rooms, guests can enjoy personalized, indulgent services ranging from wraps and therapeutic massages to facials, all while enjoying stunning views of Coastal Mississippi.

Coastal Mississippi offers accommodations for every traveler – from Bay St. Louis to Gautier and everywhere in between.

This ad was prepared by Coastal Mississippi using Federal funds under award 04-79-07589 from the EDA, U.S. Department of Commerce. The statements, findings, conclusions, and recommendations are those of the authors and do not necessarily reflect the views of the EDA or the U.S. Department of Commerce.