With more than 26 miles of beautiful white sandy beaches, flat terrain, and gorgeous views coastwide, it's a no-brainer that the Mississippi Gulf Coast is a runner/walker's paradise. In fact, the coast is now the home of a Boston-qualifying marathon, on top of numerous 5Ks and other races throughout the year. So, in order for you to fully take advantage of the pedestrian routes that are naturally laid out across the coast, we've come up with a runner's guide to South Mississippi that will have you moving in no time.
NATURAL MARATHON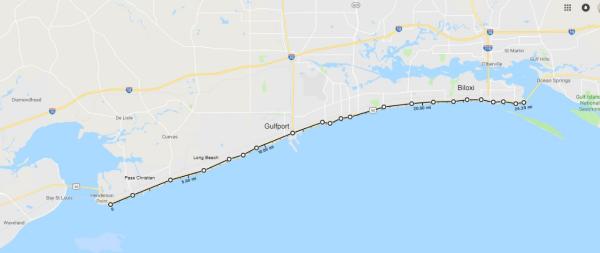 If you're really looking to dig into a good workout, the Mississippi Gulf Coast is laid out perfectly for you. There is a stretch of beautiful beach boardwalk that extends perfectly to just over 26.2 miles, the length of a marathon, and it's right in the center of the coast. If you start at Henderson Point in Pass Christian and run all the way to the east end of Biloxi, and vice versa, you'll hit that magic number. The whole course is flat and offers gorgeous white sand beach views the entire way. There are also several rest stations along the route including restrooms and snack and drink machines, plus all of the restaurants and stores that line Beach Boulevard/Highway 90. Lace up and get running!
TAKE YOUR RUN/WALK TO THE NEXT LEVEL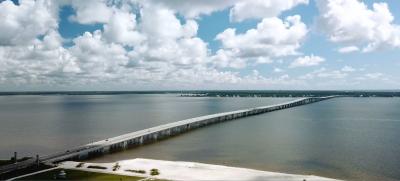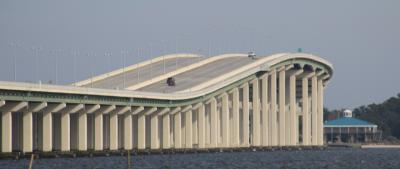 While most of the Mississippi Gulf Coast offers flat pedestrian routes, there are several ways to add a bit of a grade to your course. And these routes come with a pretty good view, too. The Bay Saint Louis Bridge and the Biloxi Bay Bridge were rebuilt after Hurricane Katrina with easily accessible pedestrian walkways extending the entire lengths of the bridges. The Bay Saint Louis Bridge is just over two miles long, while the Biloxi Bay Bridge extends just over a mile and a half. They both were built high enough for large boats to pass underneath without the need of drawbridges, so they both feature inclines that will bring you high above the bays they cross.
BEACH ROUTES ACROSS THE COAST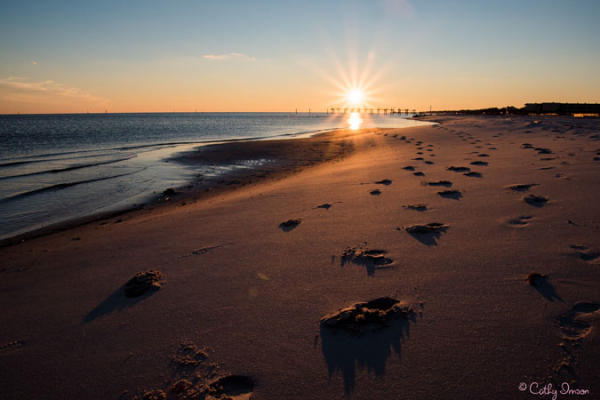 Image: Cathy Imson
While there are 26+ miles of beachfront to conquer in the middle of the Mississippi Gulf Coast, there are also beaches in either direction that offer their own great running/walking courses. Waveland and Bay Saint Louis have pristine, quiet beaches that line peaceful residential and downtown areas. Ocean Springs and Pascagoula both have well-maintained beaches perfect for taking a stroll, or getting in a good workout.