What pairs best with authentic coastal cuisine? Outdoor ambience! In addition to the best fresh-caught seafood and the most innovative menus you'll find in the Southeastern United States, the Mississippi Gulf Coast boasts a variety of restaurants with incredible al fresco dining experiences. Al fresco dining, or dining outside, is the preferred method of eating on the coast, whether it be a quick solo lunch or a shared family meal. Enjoy a shrimp po-boy as you watch the waves roll in from the Gulf of Mexico, or savor chargrilled oysters over candlelight in a cozy, downtown atmosphere. Whatever the mood and whatever the budget, there are several outdoor dining options to explore in Coastal Mississippi.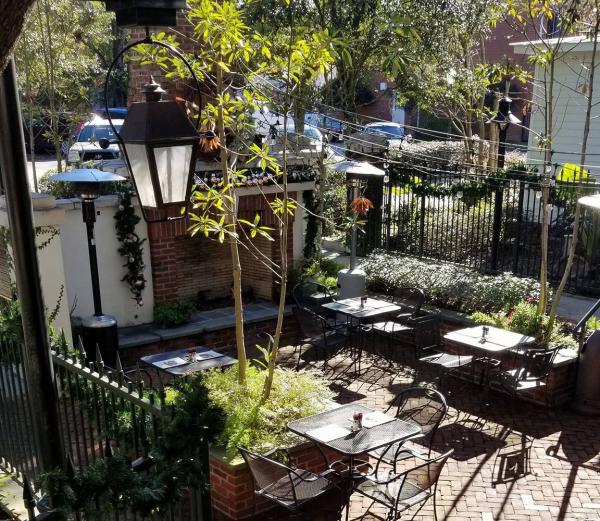 Located in downtown Ocean Springs, Maison de Lu is a fine dining, coast casual restaurant offering a French-inspired menu. With both a front patio and back courtyard, enjoy culinary delicacies like smoked salmon, escargot stuffed roasted mushrooms, and veal du jour amidst the city's charming arts district. Seated in the courtyard, you'll often hear the faint melodies of neighboring music venues on any given evening. Sit back, order a blackberry margarita, and sample the multitude of flavors this venue has to offer.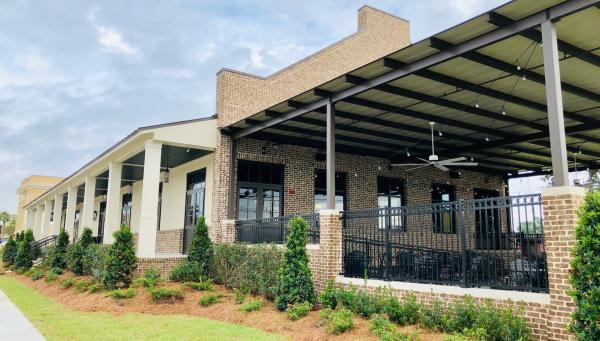 This coastal seafood and steakhouse originated in Hattiesburg and expanded to two locations on the Mississippi Gulf Coast: Biloxi and Gulfport. Patio 44 serves classic and new creole-style cuisine like seafood gumbo, shrimp & girts, and catfish tacos in a modern, casual atmosphere. Enjoy dining out on their spacious namesake patio in the heart of downtown Biloxi, sipping premium spirits, local and craft beer, or choose from over 100 labels of international fine wine. Located down the street from Biloxi's beaches and casinos, Patio 44 provides access to pre- and post-meal activities.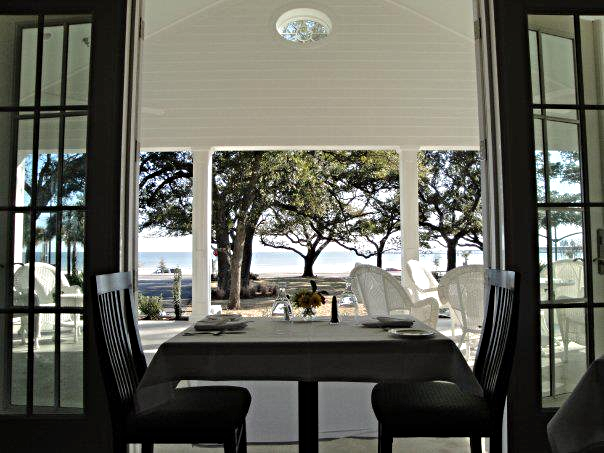 With one of the most beautiful beachfront views in Coastal Mississippi, The Chimneys Restaurant provides an al fresco dining experience like no other. Since 2000, The Chimneys has offered relaxed sophistication and Southern hospitality both on and off the menu. Pair a drink (or two) from their extensive beer, wine, and spirits menus with any delectable dish from their brunch, lunch, or dinner menus - Trout Meuniere Almondine, Oysters Chimney, and Blackened Stuffed Filet to name a few. The Chimneys is the perfect place to relax, indulge, and taste the coast.
Bacchus on the Beach, Pass Christian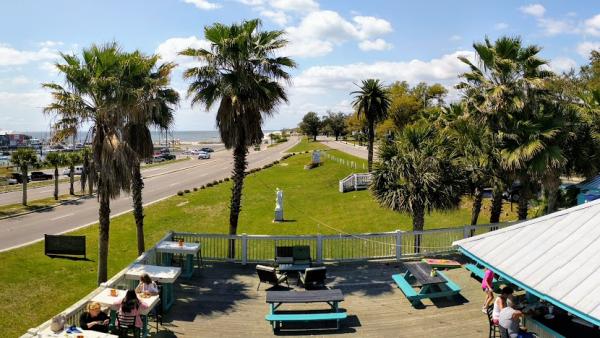 This original Cajun steakhouse has a waterfront patio you need to experience firsthand. Serving up coastal favorites like jambalaya cakes, seafood nachos, fried blue crab claws, and oysters served every which way, Bacchus pairs a beachfront view with a creative Gulf-inspired menu. Daily specials are a crowd favorite - don't miss Tuesday's $3 shrimp tacos or Thursday's $10 filet - and occasionally come with a serenade by local talent during a night out on the patio.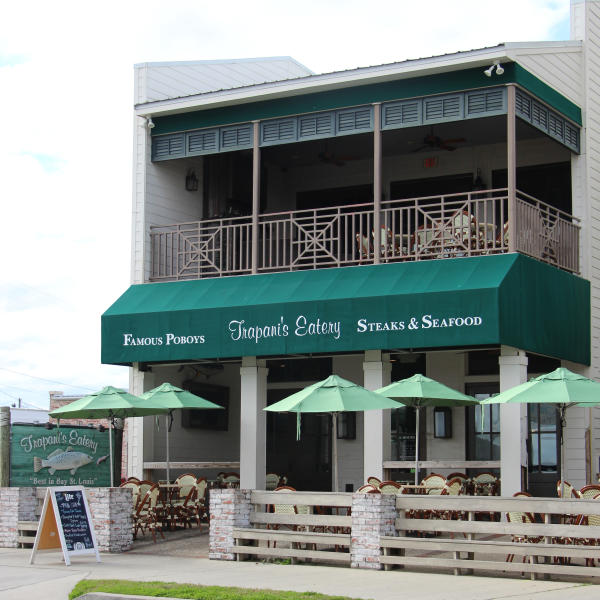 It can be argued that Jimmy Buffet doesn't waste away in Margaritaville but instead finds R&R at Trapani's, his reported favorite beach bar. Located on the beachfront in Old Town Bay St. Louis, Trapani's prides itself on locally caught fish like trout, flounder, and red snapper. The restaurant, with its balcony bar The Blue Marlin, serves specialty drinks daily. Established twenty years ago, Trapani's has learned the secret to customer satisfaction, and it's most likely a combination of their Fried Green Tomatoes with Crabmeat and Hollandaise, Grilled Yellow Fin Tuna Po-Boys, and Eggplant Delacroix. What else could you ask for?