We have a saying in Coastal Mississippi during Mardi Gras: "King Cake calories don't count!" Mardi Gras is a time to indulge, and a King Cake is the absolute best way to get into the spirit of the season.
A Tasty Tradition
If you've never heard of King Cake, let us give you a little background. The French celebration of Mardi Gras made its way to the Gulf Coast way back in 1699 when French explorers landed along the banks of the Mississippi River. Since then, there have been old traditions celebrated and tons of new traditions added to the holiday each year.
The tastiest tradition of Mardi Gras is the King Cake, a pastry-like sweet cake shaped like an oval and topped with icing and sugar. Traditionally, the icing is three different colors; purple for justice, green for faith, and gold for power. The Christian origin of these colors is reflective of the jewels worn by the three wise men on the night of Christ's birth.
The King Cake's Christian ties also explain the tradition of putting small gifts in and around the cake, including a tiny plastic baby to represent Jesus himself. And King Cake manners dictate that if you find the plastic baby, the next King Cake is on you!
Now that you know a little bit about the history of King Cake, you're ready to start tasting as we set you off on your King Cake journey. Below, we've listed just a handful of places where you can get a King Cake in Coastal Mississippi. Try them all, and find your favorite! Then when you've tasted them all, try some of the creative King Cake iterations we mentioned as well.
King Cakes on the Secret Coast  |  King Cake Iterations to Try
 
---
Get Your King Cake On
Remember, King Cake calories don't count, so eat until your heart is content. (The titles are hyperlinked — please click each one for more location information and contact info.)
This is one of the most well-known spots in South Mississippi to get a King Cake.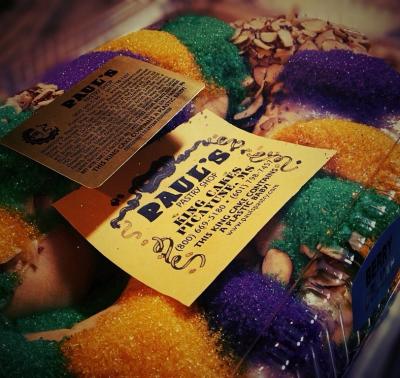 Choose from a traditional king cake or French galette de rois.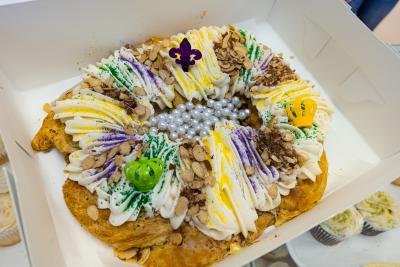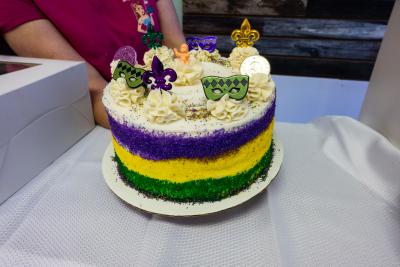 In the beautiful city of Bay Saint Louis, this specialty bakery lives up to its name.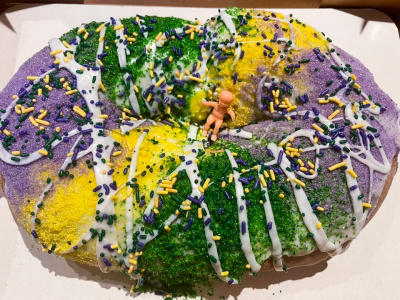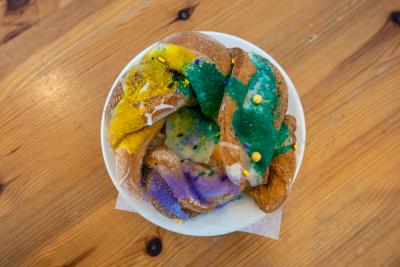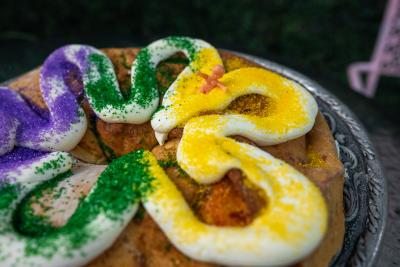 This Gulfport baker puts as much love into her King Cakes as she does her wedding cakes.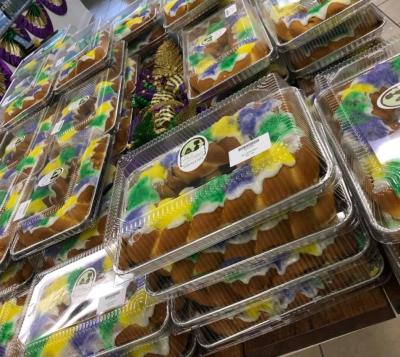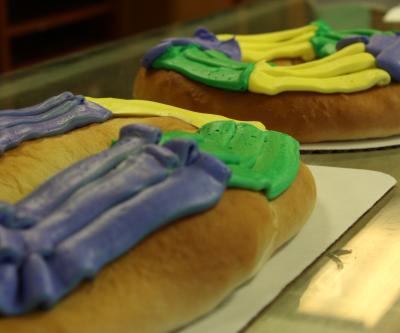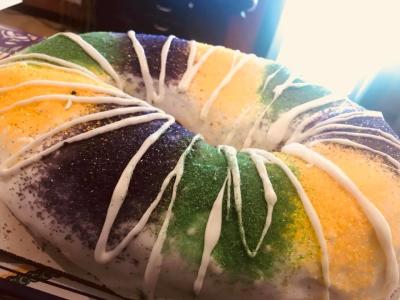 Another great option for a vegan king cake!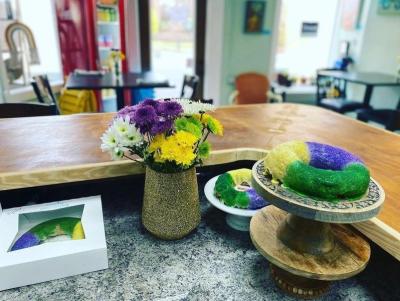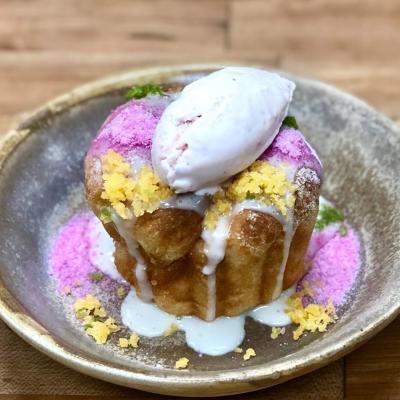 This bakery specializes in vegan culinary adventures!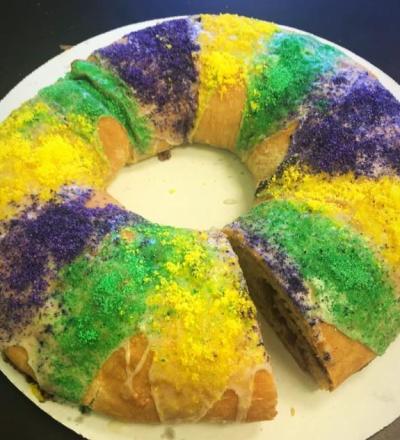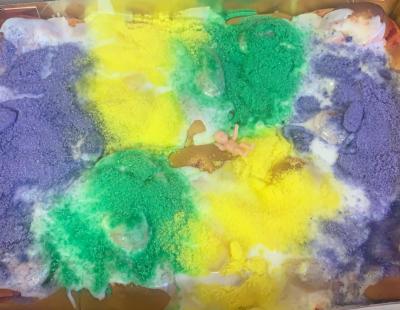 Dixie Depot (Moss Point)
A short drive up to Dixie Depot will be worth it when you take a bite of their delicious King Cake and other treats.
Located at: 21000 MS-613, Moss Point, MS 39562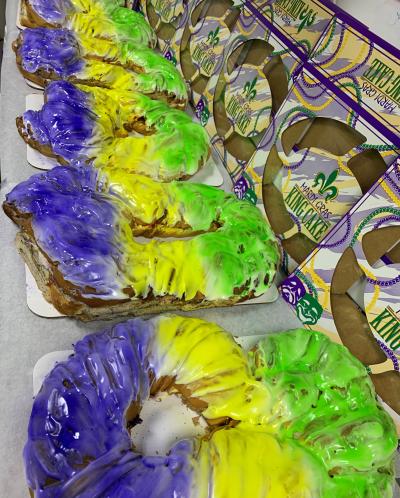 ---
King Cake Iterations
Everyone has their favorite King Cake supplier, but just in case plain ol' King Cake isn't enough for you, we've also compiled this list of some fun twists on the Mardi Gras confection. While you may not find a baby Jesus in any of these "King Cake Iterations," we know you'll love them regardless and deliver your fill of carnival goodness.
This King Cake Beer is brewed in limited quantities, so get it while you can!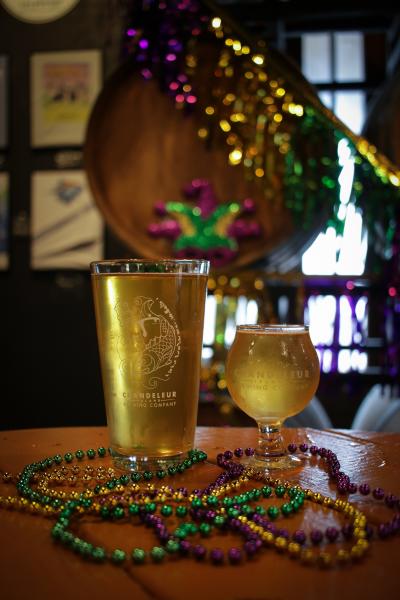 Make a toast to the Carnival season with this King Cake Martini from Half Shell Oyster House.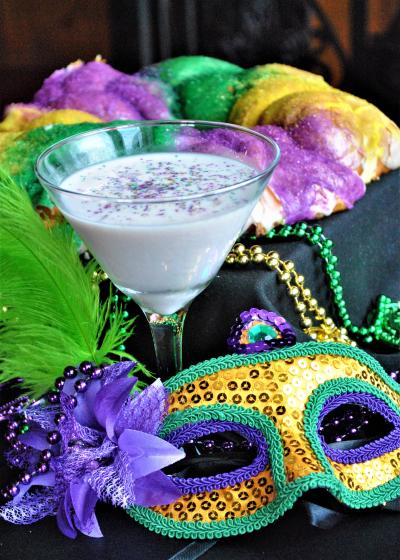 The King Cake Old Fashioned is crafted with Mississippi-made Old Soul Bourbon, Peach Pecan Whiskey, Frangelico, Hickory pecan bitters, cinnamon simple syrup, this cocktail is Mardi Gras in a glass!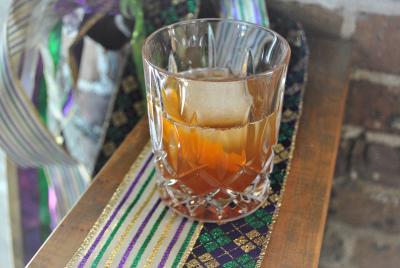 According to Le Café Beignet, there's more than one way to beignet, but we think the King Cake Beignets might be one of our favorites.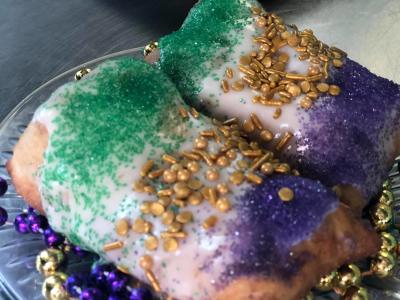 Topped with a slice of King Cake and full of indulgent flavors, this King Cake Shake is surely fit for a king or queen.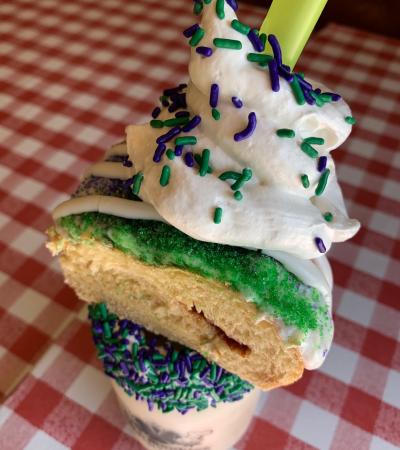 Start your day with Mardi Gras mode on full, because Jacked Up Coffee Bar has both a Mardi Gras Latte and Monkey Bread King Cake for the season.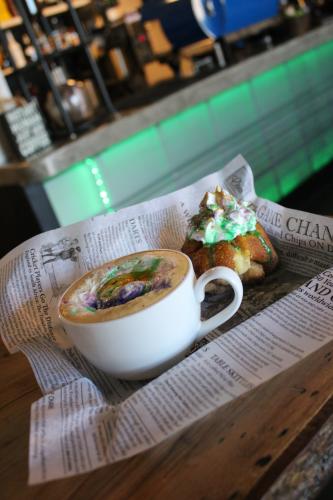 The Greenhouse is famously known for its delectable breakfast biscuits. Their King Cake Biscuit is a great festive touch for the season. Their large king cakes are also available to ship anywhere in the continental US! Order here.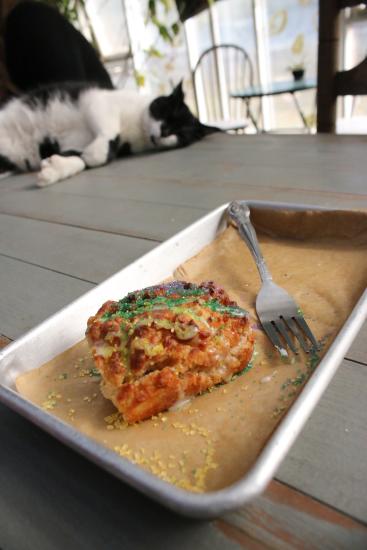 We introduce you to the Sue-Moa King Cake!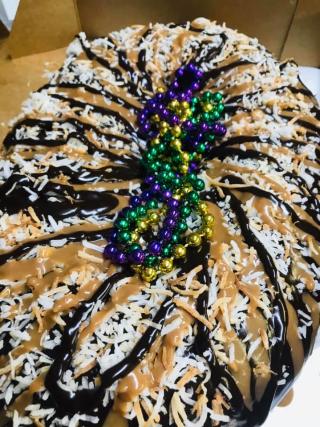 Vestige (Ocean Springs)
Fulfill all your Mardi Gras needs with a bite of this macaron.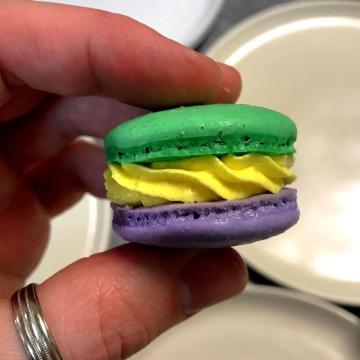 Enjoy King Cake Beignets after dinner at this lovely downtown Biloxi restaurant – you won't be able to resist the sweetened with cream cheese and carnival sugar. Or, relax with a King Cake Martini, a cocktail containing Cathead Honeysuckle vodka, bumbu cream, frangelico, butterscotch, and simple syrup.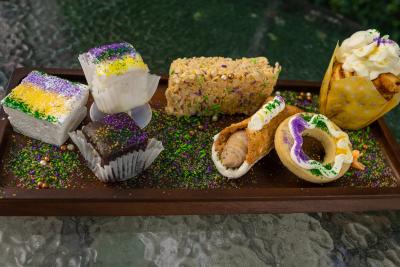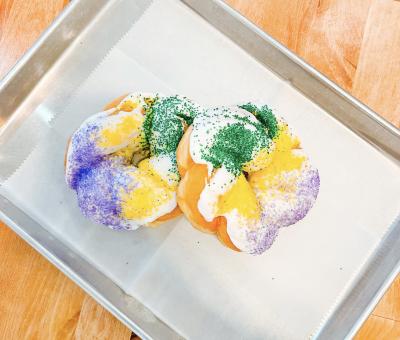 We bet you've never had a King Cake Cannoli before! Why not devour these ones with a Mardi Gras Coffee on the side? It's got Coast Roast espresso, caramel, cheesecake, and shortbread flavors – add strawberry, blueberry, or blackberry to create your favorite version.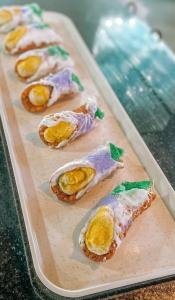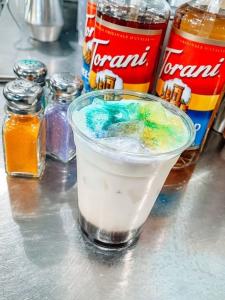 ---
In Conclusion
The creativity of our local businesses is astounding. Embrace the season by taking a tour to find your favorite King Cake or King Cake iteration. We know you'll let the good times will roll with these treats around.
Which rendition of King Cake are you most excited to try? Let us know in the comments!