Closer than you think, better than you hoped. A world of mouthwatering flavors in your own backyard. Coastal Mississippi offers a delicious discovery for every palate on every budget. 
Home to a city once known as the seafood capital of the world, our cuisine offers much more than meets the eye. Don't worry, we know our way around a crawfish boil as well as we do a heaping pile of oysters. But with a culinary scene offering international eats, BBQ and everything in between, The Secret Coast lets you chow down on comfort food or venture out of your comfort zone. Come see Coastal Mississippi for yourself.
Coastal cuisine
Delight your taste buds at one of the newest additions to the Coastal Mississippi culinary scene. Located in historic Centennial Plaza, Blue Marlin offers the freshest catch crafted into contemporary seafood dishes. Enjoy everything from starters to desserts and a fully stocked bar, surrounded by aquatic decorations commissioned by local artist Marty Wilson and unforgettable views of The Secret Coast.
Be sure to explore the beautiful campus of Centennial Plaza during your visit. With a history harkening back over 100 years, this former military installation offers a picture-perfect backdrop for your Coastal Mississippi adventures.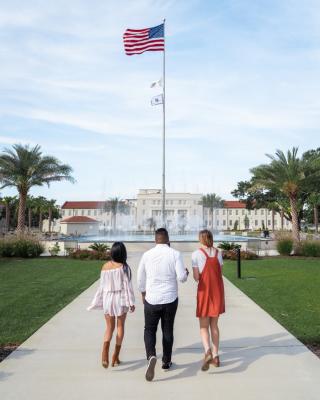 Blackjack tables and dinner tables
The biggest action and even bigger appetites find their home in Beau Rivage Resort & Casino. Tear into a ribeye at BR Prime or sip on a fine Italian wine at Stalla. Enjoy a sophisticated take on Pan-Asian cuisine at Jia, or cheer on your favorite team with a burger in hand at BetMGM Book Bar & Grill. No matter your taste, dining at this world-renowned casino property will have you feeling like a winner – even if you didn't spend a single dime at the slot machines.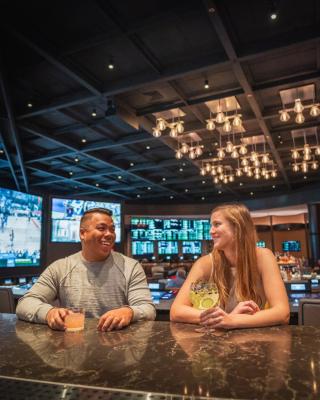 Behind the bookshelf
Hidden within The Roost, a beautifully restored boutique hotel in Ocean Springs, an innovative drink menu and an unforgettable experience await you at The Wilbur. This speakeasy-inspired craft cocktail & wine bar offers a bourbon selection so extensive it would make Al Capone proud – a rumored frequenter of Ocean Springs during the Prohibition days himself! Named the Best-Designed Bar in Mississippi by Architectural Digest, the Wilbur offers endless secrets to discover while unwinding after you dine.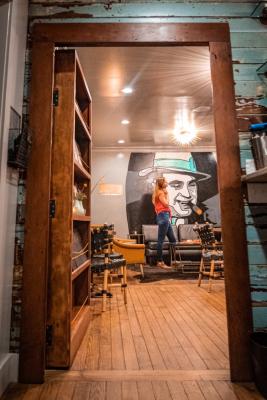 Secret sweets
Surrounded by saltwater but sweet as can be, Coastal Mississippi offers endless dessert options to cap off your coastal culinary quests. Get adventurous with an extravagant delight at The Yard Milkshake Bar in D'Iberville or keep things old-school with a classic chocolate malt at Triplett-Day Drug Co. in Gulfport. Savor handcrafted popsicles at any of the three Pop Brothers locations across The Secret Coast, and don't forget to pick out a tasty treat for your furry four-legged friends to enjoy!
Big fish, bigger appetites. Come see us in Coastal Mississippi – and come hungry!