Whether you're planning a team-building retreat or a group activity for conference attendees, there are a ton of exciting options on the Mississippi Gulf Coast. From coastal cruises to brewery tours, we know you'll find the perfect off-site activity for your group on the Coast! Here are 8 activity ideas to get you started:
1. Kayak or paddle coastal waterways
If you're looking for team building with a scenic route, we've got you covered. Kayak or paddle the beautiful Biloxi Bay, Old Fort Bayou, or one of the many other blueways on the Coast. This is the perfect activity if you're looking to unplug and escape the noise of everyday life.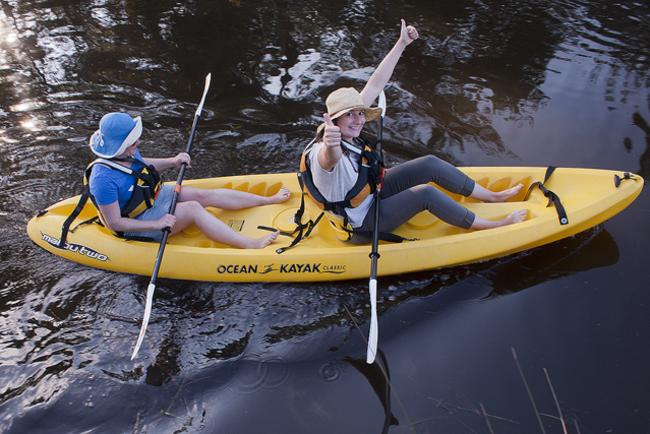 Photo: Robert Smith
 
2. Take a pottery class at Ohr-O'Keefe Museum of Art
Want a fun, hands-on activity? The Ohr O'Keefe Museum of Art offers private pottery classes that your group is sure to love. Get creative on the pottery wheel and make your very own souvenir to remember the experience by.
 
3. Discover sea life on the Biloxi Shrimping Trip
Take a close-up look at the vast sea life of the Mississippi Gulf Coast aboard this fun, coastal cruise. Your group will learn all about local wildlife as you cruise along the Biloxi shoreline. This is a great off-site activity to add a little excitement to your group's day!

 
4. Tour a coastal brewery
Beer enthusiasts are sure to love this unique off-site activity. The Mississippi Gulf Coast is home to three local breweries, where your group can enjoy a guided tour of the facility, as well as a tasting of their signature craft beers.
 
5. Climb aboard McCoy's River & Marsh Tours
With room for 20 passengers, this fascinating river and swamp tour is the perfect option for a small team building session. Get away from the meeting room and get back to the basics as you experience all that this natural treasure has to offer.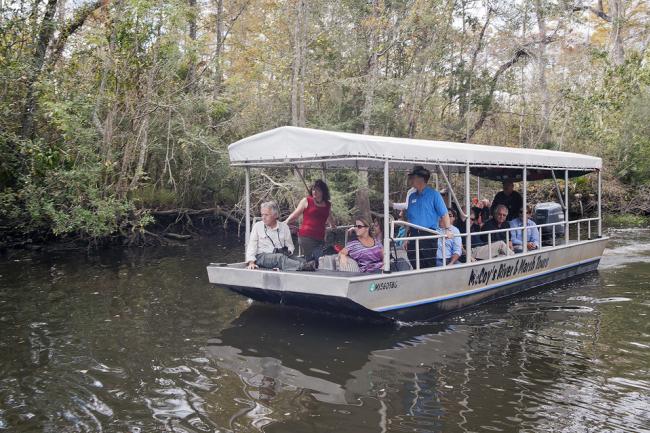 Photo: Robert Smith
 
6. Get hands-on at the Mary C. O'Keefe Cultural Center
From cooking classes to art and pottery classes, the Mary C. O'Keefe Cultural Center has several fun activities for your group to choose from. Make lasting memories and learn something new during one of these hands-on classes. 
 
7. Zip line through nature
If you're looking for a fun and thrilling team-building activity, then Elevate Red Creek is the place for you! This unique eco-tour is a great way to challenge yourself both physically and mentally, while also making fun and unforgettable memories with your group.

Photo: elevateredcreek.com
8. Visit the Center for Marine Education and Research
Bring the entire group to get an up-close look at the species that make the Gulf Coast waters so unique at the Center for Marine Education and Research. Enjoy the must-see dolphin presentation and encounter other extraordinary sea life in the discovery room.

If any of these ideas sound like fun for your group, contact our team so we can get to planning your next off-site meeting or retreat today!