Photo: The Blind Tiger
The Blind Tiger
Besides the awesome views at locations in both Bay Saint Louis and Biloxi, the food is amazing. The Blind Tiger prides itself on serving the freshest ingredients. As evidence, they don't even have a freezer! Whether you try the royal reds, Mahi tacos or my favorite the Santa Fe chicken sandwich, you are sure to have a great meal with a great view!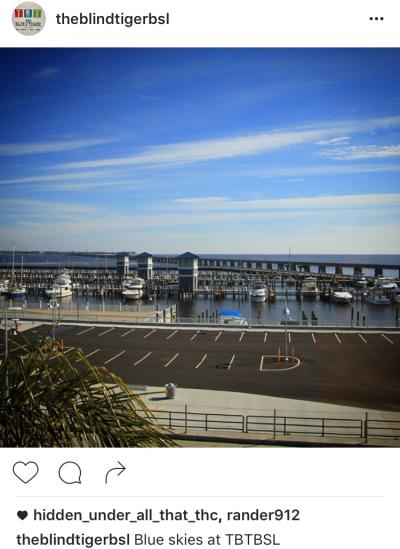 Shaggy's
Shaggy's has three locations across the Mississippi Gulf Coast, but all offer phenomenal views. The restaurant in Pass Christian has unobstructed views of the Pass Harbor, while the one in Biloxi is right on the white sand beach, and the one in Gulfport overlooks the Mississippi Sound. The family-friendly, open-air atmosphere can be found at all locations, so no matter which Shaggy's you stop by we're sure you'll have a fun time!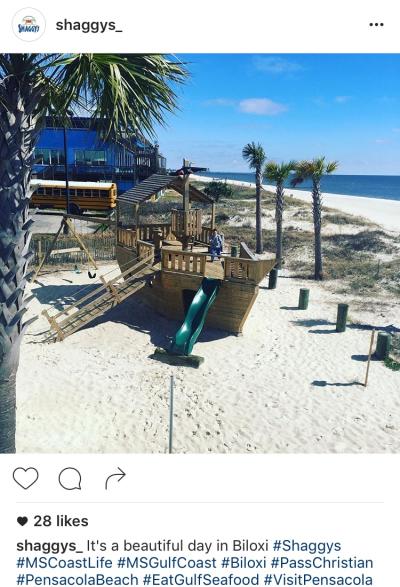 The Reef
The beautiful mural on the side of the building is sure to catch your eye as you pass, but don't just drive by! On the first level of the building, you'll find the main restaurant serving fish, oysters, shrimp and more. On the top level is the open-air sky bar. Here you can take in the view with more than 25 beers on tap to choose from.

McElroy's on the Bayou
This is one of my favorite views on the Mississippi Gulf Coast! At McElroy's on the Bayou, you can have a seat with views of nature's beauty or you can walk down the wooden boardwalk and completely immerse yourself in oak trees and marsh lands.

The Dock
Arrive by land or water, and enjoy a cold one and delicious food on Gulfport Lake. If you stop by on the weekend, you will more than likely have live entertainment included with your meal. This laid-back environment is perfect for a relaxing afternoon.