Numerous waterways, nature trails, sandy beaches, state parks, scenic campgrounds and more make the Mississippi Gulf Coast an ideal destination for outdoor enthusiasts. Not to mention, the consistently warm weather makes it possible to explore the Coast year-round. Whether you enjoy paddling, fishing, hiking, biking, or just taking in the views of nature, there's an adventure waiting for you on the Mississippi Gulf Coast.
#1: Paddle Coastal Waterways
Paddle your way through the Mississippi Gulf Coast Blueways. These water trails offer a thrilling experience for paddlers at all skill levels. Discover beautiful landscapes, endangered wildlife, and historic landmarks as you paddle down the Wolf River Water Trails, the Old Fort Bayou Blueway, the Jourdan River Blueway, or the Pascagoula River Blueway, the longest free-flowing waterway in the nation.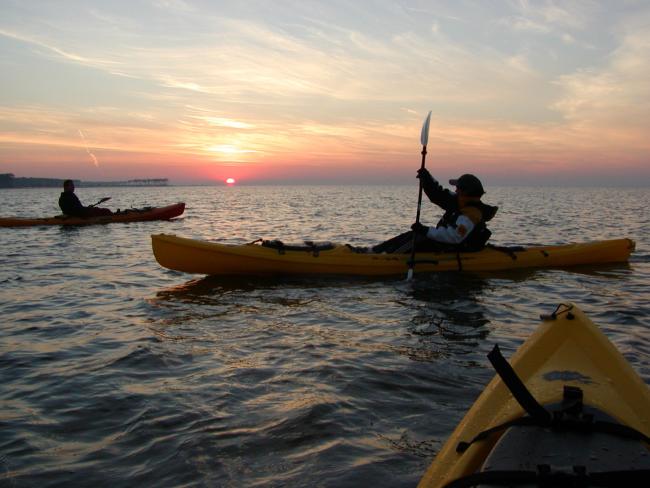 Kayak coastal waterways
Photo: Paul Bonge
#2: Observe Local Wildlife
If birding and observing wildlife is more your style, then the Mississippi Gulf Coast has an abundance of outdoor activities for you. Discover unique bird species while exploring the local birding trails and greenways, where you may spy a Bald Eagle, Blue Heron, or Sandhill Crane. The Gulf Coast also offers a number of nature-based tours and facilities, like the Pascagoula River Audubon Center. Be sure to bring your camera so you can snap a photo of these scenic views!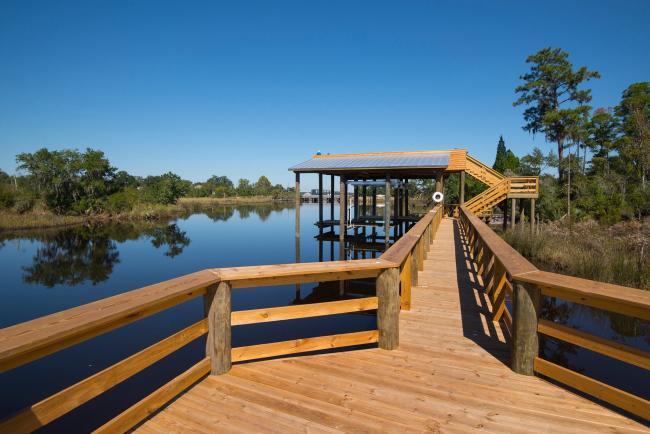 Observe wildlife at the Pascagoula River Audubon Center
Have you always wanted to explore a coastal island? Here on the Mississippi Gulf Coast, there are six islands that you can access by boat that offer swimming, birding, hiking, fishing, sunbathing and more fun activities. Pack a lunch and make an entire day out of your island adventure!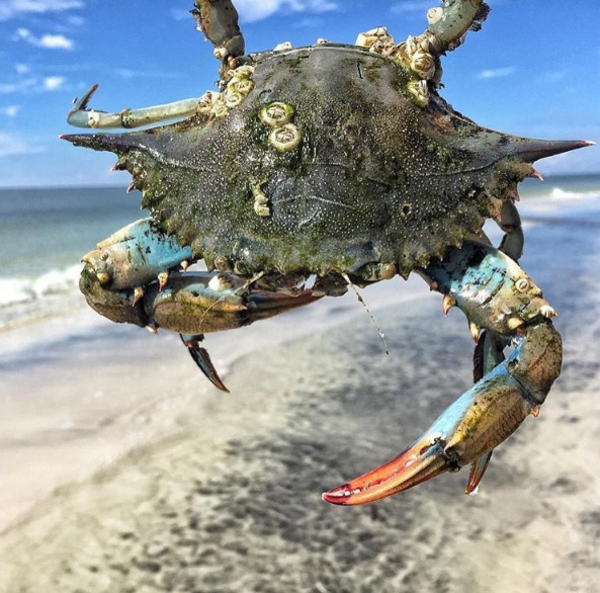 Discover local sea life while exploring Ship Island
Photo: Chris Vignes
If you want to discover the scenery of the Gulf Coast by foot or bike, then our coastal greenways are the perfect places to explore! Hike or bike your way through any of our local parks, forests, or nature trails on the Coast. Discover a little bit of history on the Possum Walk Heritage Trail, a beautiful three-mile biking and walking trail featuring markers that tell the story of Possum Walk.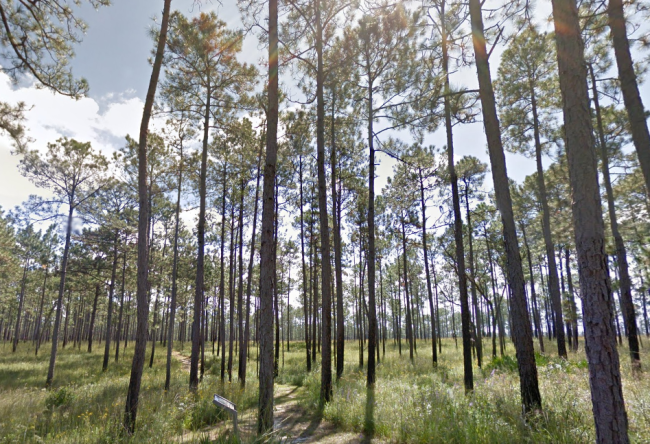 Hike the Mississippi Sandhill Crane trails
Immerse yourself in the natural beauty of the Coast by setting up camp at one of our many campgrounds. Whether you have your RV in tow or prefer primitive camping, there are dozens of campgrounds for you to choose from on the Mississippi Gulf Coast. Airey Lake Recreation Area and POW Lake Recreation Area are great spots for those who want to escape, relax and enjoy nature. Several of the islands also allow camping for those who want a more remote experience.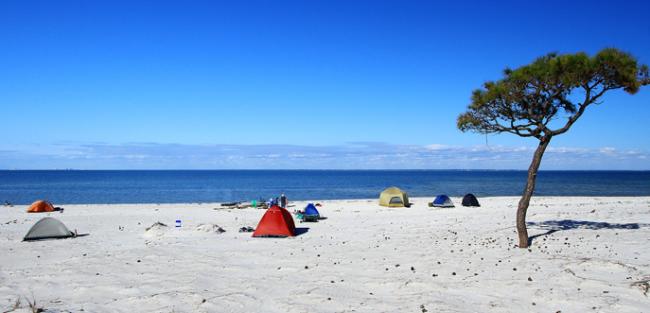 Set up camp on Horn Island
Photo: National Park Service
We hope you enjoy your outdoor adventure on the Mississippi Gulf Coast! For more information on these and other outdoor activities, click here.