Curious about how much there is to do in Coastal Mississippi? We have crafted the perfect list of ideas, highlighting amazing experiences you can only have along our 62 miles of beautiful coastline! 
1. Explore INFINITY Science Center.
2. While you're visiting Infinity, hop on a bus tour of NASA's Stennis Space Center.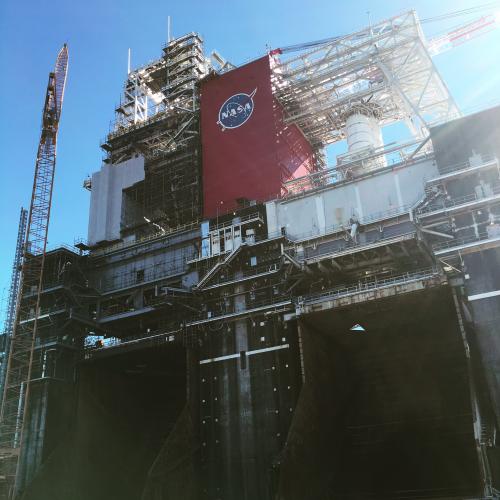 3. Get outside and explore the Coast's National Park—Gulf Islands National Seashore.
4. Take a photo with the "Welcome to the Mississippi Gulf Coast" sign.
5. Spot one of the rarest bird populations on earth at the Mississippi Sandhill Crane National Wildlife Refuge
6. Test your luck at one of the Coast's 12 casino resorts.
7. Explore the Mississippi Sound on the Biloxi Shrimping Trip.
8. Sail on the Biloxi Schooner.
9. Spend the day at Gulf Islands Waterpark.
10. Get active at Zip'N Fun Adventure Park.
11. Paddle with Everything Kayak Rentals.
12. Take a ride on the wild side with Gulf Coast Gator Ranch & Airboat Tours.
13. Discover local art at the Walter Anderson Museum of Art.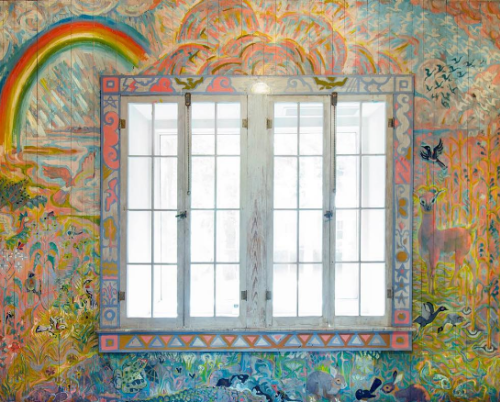 14. Camp near Davis Bayou.
15. Hop on a ferry to Ship Island.
16. Grab a biscuit of the day at Greenhouse on Porter.
17. Cheer on the Biloxi Shuckers.
18. Tour one of the Coast's three craft breweries.
19. Catch a deal at the outlet mall.
20. Visit the 500 year old Friendship Oak.
21. Climb to the top of the Biloxi Lighthouse.
22. Enjoy the view from the Round Island Lighthouse in Pascagoula.
23. Eat one of the best poboys in the region at Taranto's.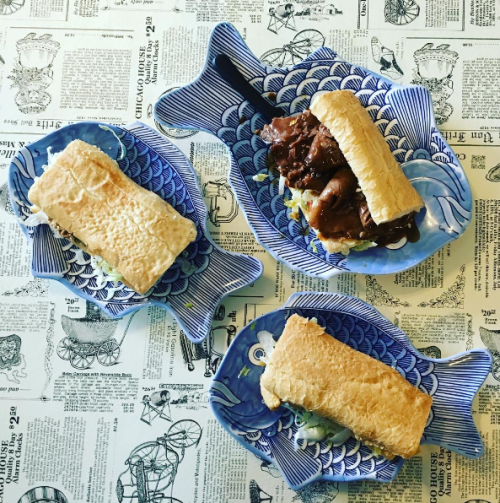 24. Bike the coastline.
25. Run a marathon.
26. Listen to live music.
27. Fish!
28. Kayak, canoe, and explore the nature trails at MGCCC's Estuarine Education Center.
29. Get up close and personal with dolphins, sea lions, sharks, rays, and birds at Ocean Adventures Marine Park.
30. Rent a jet ski.
31. Relax on the beach.
32. Pamper yourself at the spa.
33. Bring the kids to experience Lynn Meadows Discovery Center.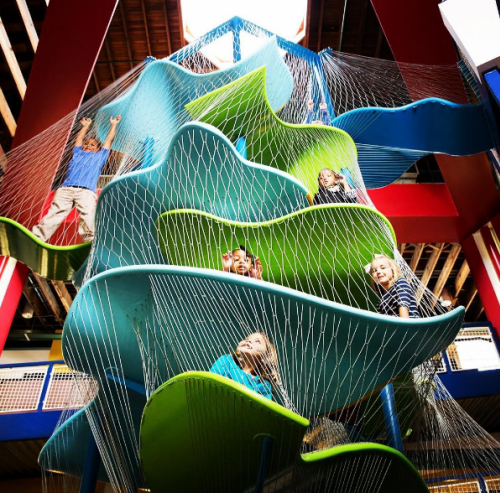 34. Get festive at the Mardi Gras Museum.
35. Take a cooking class at the Mary C. O'Keefe Cultural Center.
36. Play a round of putt putt at the Scarlet Pearl's Lava Links.
37. Enjoy First Friday at Lazy Magnolia.
38. Check out the Hurricane Katrina Tree Sculptures along Hwy 90.
39. Find the Crooked Feather Sculpture in Ocean Springs.
40. Indulge in an artisan popsicle at Pop Brothers.
41. Try the best donuts in Mississippi at The Tatonut Donut Shop.
42. Visit the last home of Jefferson Davis.
43. Immerse yourself in nature at the Pascagoula River Audubon Center.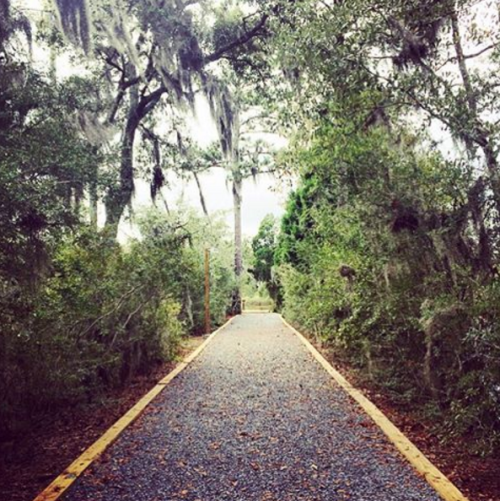 44. Educate yourself on the Coast's history at the Biloxi Visitors Center.
45. Observe folk art and antiques at the Alice Mosley Museum.
46. Charter a boat with award-winning captains.
47. Visit the Maritime & Seafood Industry Museum.  
48. Sit back and relax on the Biloxi Tour Train.
49. Take a walk on our 26 miles of white sand beaches.
50. Eat your heart out at one of our region's award-winning restaurants. 
51. Enjoy Jones Park.
52. Enjoy coffee with a good book and a great view at Cat Island Coffeehouse.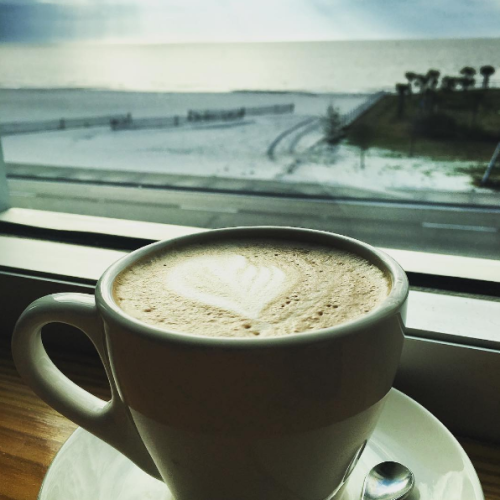 53. Relive history at Fort Massachusetts.
54. Become one with nature at Grand Bay National Estuarine Research Reserve.
55. Set sail on a dinner cruise with North Star Sailing Charters.
56. Explore Cat Island with Shore Thing Fishing Charters.
57. Cruise the Pascagoula River with Eco Tours of South Mississippi.
58. Have a brew with a view at Buoys Bar.
59. Cook your catch at The Blind Tiger.
60. Pick up a local souvenir at Shearwater Pottery.
61. Shop local in Old Town Bay St. Louis.
62. Have dinner with a view at thirty-two at the IP.
63. Catch a Mississippi Gulf Coast sunset.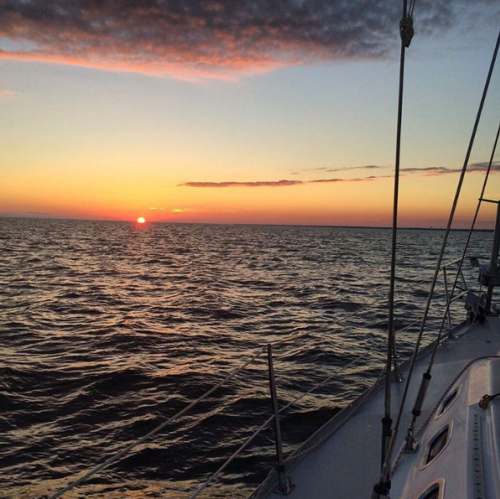 64. ...Or if you're an early bird, a sunrise!
65. Have a drink on the rooftop of the White House Hotel.
66. Attend a festival.
67. Stay at a bed & breakfast.
68. Check off all the spots on the Mississippi Blues Trail.
69. Get fed at the Shed.
70. Buy some fresh seafood at the nearest harbor.
71. Take a stroll through the Biloxi Town Green.
72. Discover McLeod Park.
73. Relax in the lazy river at the Hollywood Casino Gulf Coast.

74. Feeling adventurous? Camp on Horn Island.
75. Hike the Possum Walk Trail.
76. Try yoga on the beach with Downtown Yoga Ocean Springs.
77. Light a bonfire on the beach.  
78. Splash at Buccaneer Bay Waterpark.
79. Try smoked tuna dip at a local restaurant.
80. Learn more about 200 years of train history including a model train that honors POW-MIAs from Vietnam & WWII at the Mississippi Coast Model Railroad Museum. 
81. Solve the mystery at Hint Hunter puzzle rooms.
82. Explore a bayou on a Solar Boat Tour.
83. Admire the work of Frank Gehry and George Ohr at the Ohr-O'Keefe Museum.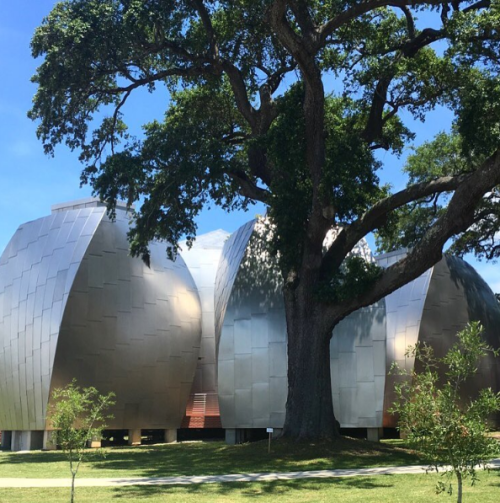 84. Check off all the spots on Google Trekker.
85. Stroll through Bay St. Louis on the Historical Walking Tour.
86. Dance all night at a local juke joint.
87. Go antiquing.
88. Immerse yourself in local art.
89. Spot unique species on the Gulf Coast Birding Trail.
90. Visit Jimmy Buffet's hometown.
91. Explore the works of Dusti Bonge.
92. Share your #MSCoastLife.
93. Golf at one of the Coast's 17 courses.

94. Swim with dolphins at the Center for Marine Education & Research.
95. Pick a random shrimp sign, and explore everything to do in that area.
96. Make the loop in the Casino Hopper.
97. Take a photo to remember at Sharkheads.
98. Get an awesome deal with the Mississippi Gulf Coast attractions pass.
99. Take a historical walking tour of Pass Christian.
100.Tell everyone about your experience in Coastal Mississippi!
One hundred ideas wasn't enough? Plan your perfect trip with many more things to do at coastalmississippi.com.