Mississippi Urban Forest Council presents the 28th annual conference and awards program, August 20 & 21, 2015 in Gulfport, Mississippi.
We will look at The Forest Pharmacy: Nature's Prescription for Healthy Communities. This educational event will spotlight outstanding speakers, educational sessions, and the Annual Excellence in Urban Forestry Awards. Dr. Kathleen Wolf of the University of Washington will be a keynote speaker, leading us through the latest research on the connection between human health and urban trees and nature.
Throughout time people have noted that nearby nature is an important part of places that are livable and have a high quality of life. Having gardens, parks, and trees in cities leads to life satisfaction and a positive outlook. This presentation provides the scientific evidence that supports efforts to better plan, implement, and manage nature in cities and communities. Research findings are sorted and summarized across benefits themes that include healing, safety, and community building.
For many city residents, stress is a constant. Tragic or traumatic situations and events may disrupt people's lives, but every day, persistent stressors may have a greater impact on health and well-being for most people. Chronic stressors include financial strain, complex family interactions, and extended commutes. Research shows that nature experiences provide an antidote to stress and support general wellness, offering restorative experiences that ease the mind and heal the body.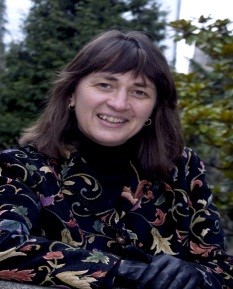 Kathleen Wolf, Ph.D., Research Social Scientist
University of Washington, College of the Environment
School of Environmental and Forest Sciences
Human Dimensions of Urban Greening | www.naturewithin.info/
Green Cities: Good Health | www.greenhealth.washington.edu
Green Cities Research Alliance | www.fs.fed.us/pnw/research/gcra/
Other noted national, state, and local speakers will participate as well. A highlight of this year's conference will be multiple 'Reforesting Planting of Live Oaks' remembers the Hurricane Katrina 10 year Anniversary. The 28th annual awards program will highlight the Gulf Coast Tree cities USA and other outstanding urban forestry projects. Nominations for awards are open to the public.

Other topics included at the event are: Storm Preparedness and Mitigation, Invasive Species, Urban Tree Canopy Assessments, Green Infrastructure, Community Resilience, Urban Forest Management, Sustainability Audits, Gulf Coast Environmental Projects, Storm water Management, Water Quality, and Creating Bird Friendly Communities.
To register contact the Mississippi Urban Forest Council, Donna Yowell at
(601) 672-0755, dyowell@aol.com or www.msurbanforest.com.
You will also find award nomination instructions on the conference program.
This event is sponsored in part by the Mississippi Forestry Commission, the USDA Forest Service and the Mississippi Urban Forest Council. Partners include: the Mississippi Municipal League, Pascagoula River Audubon Center, Wildlife Mississippi, City of Gulfport, City of Biloxi, and MS State University.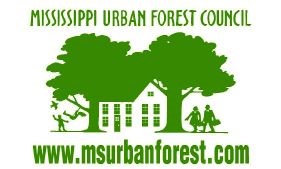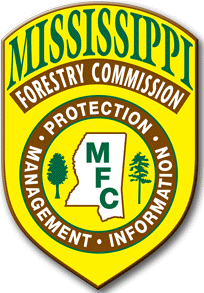 For Immediate Release
Contact Donna Yowell, Executive Director, Mississippi Urban Forest Council
Phone (601) 672-0755 or E-mail: dyowell@aol.com