If you have ever wanted to see the Scenic Gulf Coast, I'd suggest that you take a road trip. Hop in your car and start this scenic drive in Bay St. Louis, Mississippi. You will fall in love at every stop between these two towns. The views of the turquoise water and the history that you will learn about will inspire you to plan more road trips. I have compiled several fun things to do along this route, including some experiences that you will want to plan ahead for.
Note: I did receive complimentary admission to some attractions included in this article while on a press trip. All opinions are my own.
You will find that the beaches along this route are among the best in the nation, so sink your toes into the sand at every opportunity you are given. This road trip begins in Mississippi and ends in Florida. Spring and fall are ideal seasons for you to complete this road trip, but it can easily be done at any time of year.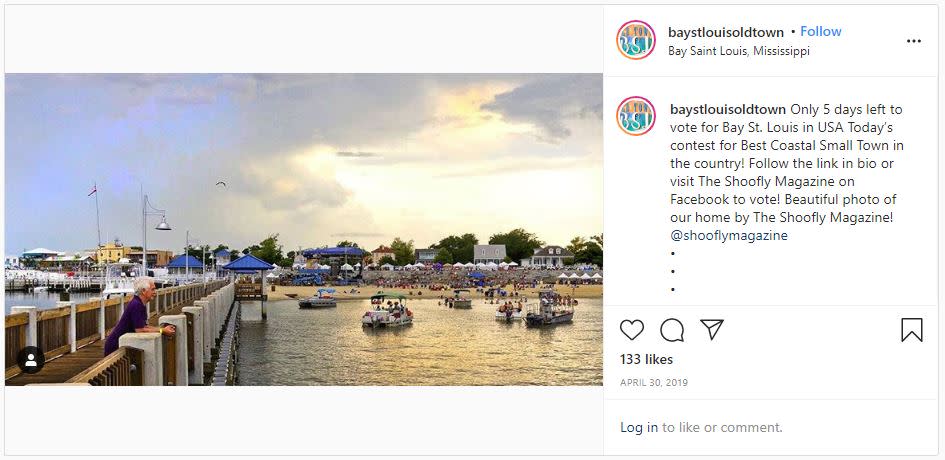 Bay St. Louis, Mississippi
This epic coastal road trip begins in the charming town of Bay St. Louis on the Mississippi Coast. My favorite place in Bay St. Louis is Old Town Bay. The shops here are unique. You will find Bay Elements, Bay Life, and other bay-inspired shops that offer antiques, art, home furnishings, and more. A surprise for many who visit Bay St. Louis are the Cajun and Creole flavors that have migrated here from New Orleans. Bay St. Louis is a foodie's dream come true. Cuz's Old Town Oyster Bar and Grill, located across from the harbor on Beach Boulevard, offers all the seafood fixings you can imagine. From raw oysters to hush puppies, they have you covered.
The Carroll House Bed and Breakfast offers charming cottages and Southern hospitality for a cozy night's stay in this coastal town. Plan to spend a minimum of 24 hours or a full weekend here, and allow yourself to be immersed in the culture of Bay St. Louis. While in town, explore Bay St. Louis's excellent food culture with additional restaurant-specific recommendations.
Biloxi, Mississippi
Biloxi awaits you as your road trip continues along the Gulf Coast. You will find several restaurants along the water for the perfect lunch with a view. A fun way to learn about the area, while getting out on the water, is to book a tour on a Biloxi Shrimping Trip. If you have ever had questions about shrimping or fishing, this is where you need to ask them. Your guides will literally show you what types of fish are in the bay.
At the end of your day, I would highly suggest dining at the White Pillars Restaurant, where you can order the Gulf Seafood Tower. On this particular road trip, I would suggest staying the night in Bay St. Louis first, then Ocean Springs (your next stop). Stay and play for the day in Biloxi, which is located in between the two towns.
Ocean Springs, Mississippi
Ocean Springs is an art town unlike any other. The thing that surprised me the most in Ocean Springs was that art was everywhere. The Walter Anderson Museum is one of the best and quirkiest museums I have ever visited. His art is found throughout the town as well as in the museum. Book your lodging at The Roost, a boutique hotel located in the heart of Ocean Springs. When you arrive in your room, look around at the beautiful, quirky art. You'll find even more Walter Anderson, as Ocean Springs is proud of all of his artwork.
Plan to eat your breakfast at The Greenhouse on Porter. This is an actual greenhouse with a restaurant inside. And you guessed it, art is in the greenhouse, as well. Two full days in Ocean Springs will give you time to experience the charm of the town as well as the beautiful waters of Mississippi's Secret Coast.
Read full article