By: Deb Thompson
You've seen the headlines
Coastal Mississippi Closed
or
No Swimming, No Fishing, Toxic Bacteria Shuts Down Coastal Mississippi
Here's the thing. We all know that clickbait titles work and even the big guys (I'm looking at you Associated Press) aren't opposed to using them. Twisting things to the negative when it's not nearly as bad as it reads seems to be the current news media way of doing things.
The good news is Coastal Mississippi is open for business and ready to give you a warm southern welcome.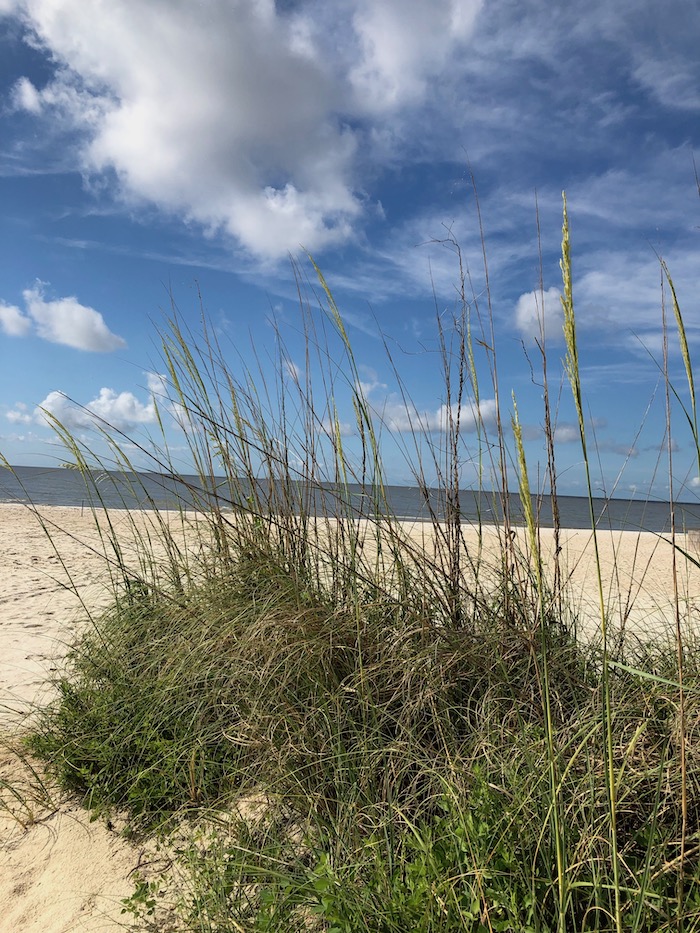 Why NOW Is A Great Time to Visit Coastal Mississippi
Coastal Mississippi is so much more than a beach destination. It is actually a coastal destination with so much to do beyond the beaches.  There is a thriving culinary scene, a surprising art scene, and, quite honestly, it is an outdoor lovers paradise.  
I recently visited Coastal Mississippi (aka the Secret Coast) and didn't go to the beach one single time, managed to fill 5 days with activities and adventures and still didn't see everything.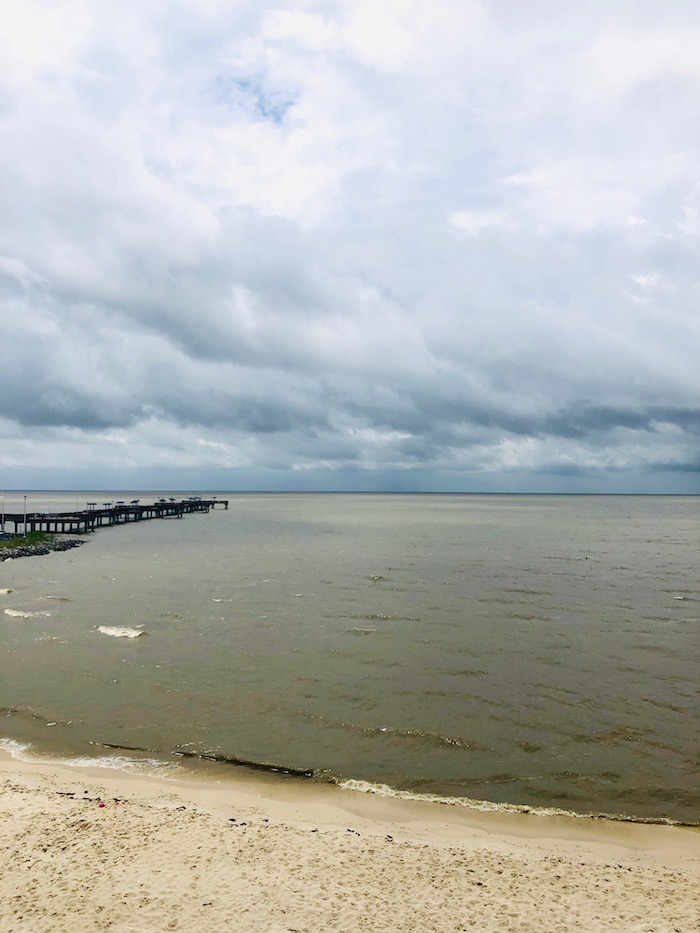 Are the beaches closed?
The mainland beaches have a no water contact advisory on them. What that means for visitors is that you can go to the beach, but you want to avoid contact with the water.
Don't wade in it, don't swim in it, don't use it to build sandcastles.
The algae are visible to the eye and does not make the water inviting, HOWEVER, you can still enjoy the sand and sun at the beach OR you can head to an offshore beach or local river.
Where To Get In or On the Water in Coastal Mississippi?
I get it, getting in those coastal waters is part of the charm of going to a coastal destination. I have good news for you. Coastal Mississippi is home to 6 barriers islands.
Swim at Ship Island
You'll need to charter a boat or take your own boat to five of them, but Ship Island has an excursion that leaves from both Biloxi and Gulfport.
Ship Island has beaches that you dream of with that pretty sugar sand and blue waters.
You're welcome to haul a cooler, beach chairs, etc on the boat or you can make life easy and buy food and drink on the island as well as rent chairs and umbrellas.
The ride to the island is a quick 45-minutes and you can enjoy all the beach time you want. Well, until the last boat leaves for the mainland, at least.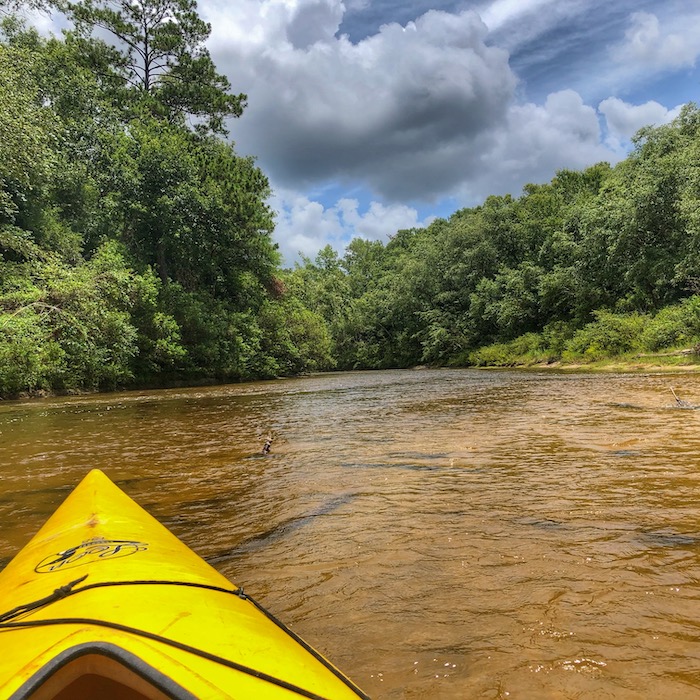 Float the Rivers
Want a water adventure on the mainland? Head to the Wolf River or the Pascagoula River for a kayaking or paddleboarding adventure.
Kayaking on the Wolf River you'll pass numerous sand bars that are just waiting for you to take a rest from paddling.
While you're there feel free to splash around in the water before continuing your paddle.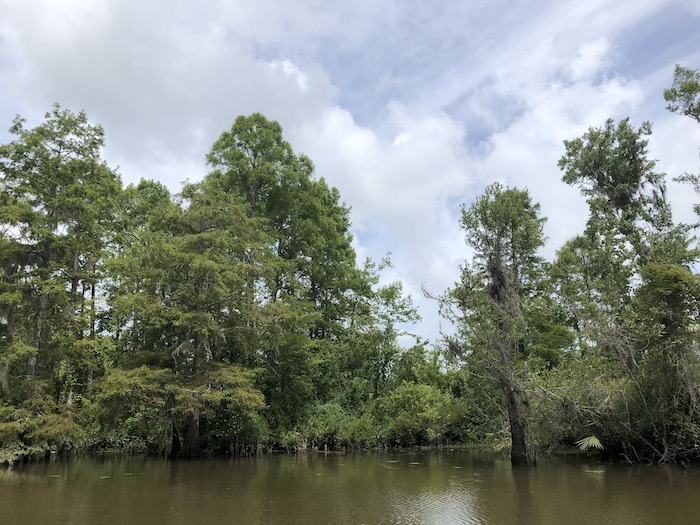 McCoys Swamp and River Tours
I LOVED the ecotour I took with McCoys Swamp and River Tours out of the Pascagoula River Audobon Center. Captain Benny offers up a wealth of information about the waterways, flora, fauna, and life on the coast.
During a two hour tour (thank goodness it wasn't a three-hour tour or I'd have had second thoughts –yes, I know only some of my readers will get the reference…lol) Captain Benny will take you through old-growth swamps and tidal marshes of the river.
You'll see water birds, shorebirds, alligators, and, if you're lucky or not so lucky, one of the biggest grasshopper looking critters I've ever seen ((shudder)). Yes, it has an official name, yes I love the outdoors, but critters on steroids can stay far away from me 🙂
McCoys Swamp and River Tours is a truly enjoyable way to spend a couple of hours on the water.
Before or after the boat ride be sure to spend some time exploring the Pascagoula River Audobon Center. You'll find an interactive exhibit area, observation decks, hiking trails, and kayak rentals.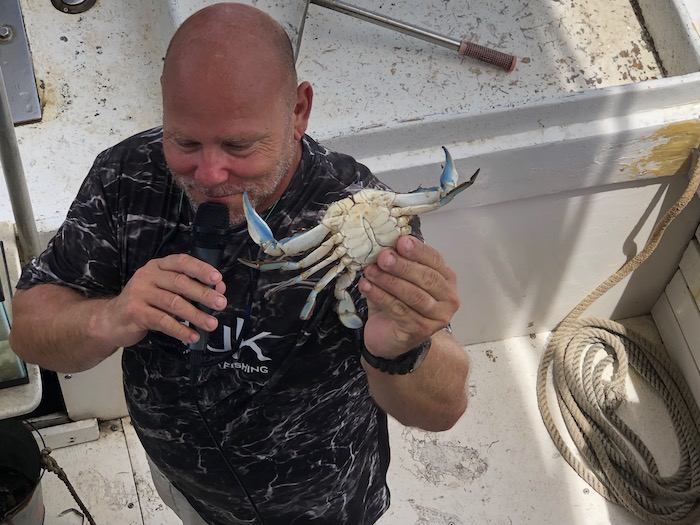 Biloxi Shrimping Trip
Toss in some education while enjoying time on the Secret Coast.
The Biloxi Shrimping Trip gives outsiders an insider perspective on how to go shrimping along the Gulf Coast; when the coast is clear, of course.
Until then let the crew aboard the Biloxi Shrimping Tour share about how the shrimping industry operates.
This is a very interactive tour that offers hands-on opportunities that kids love.
Even those who aren't all gung-ho about shrimping will still find this tour enjoyable.
The views of the coast from the water offers great photo opportunities, plus you might spot dolphins, water birds, and more.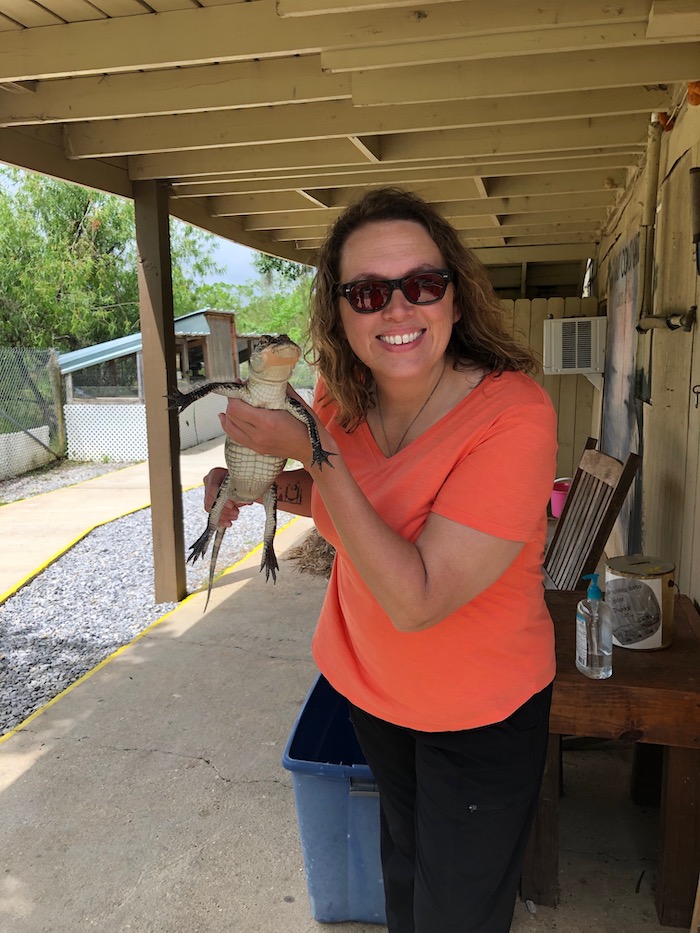 Gulf Coast Gator Ranch
The Gulf Coast Gator Ranch is the place to see some gators up close and personal.
Plus, it is the place to take a thrilling airboat ride. The captain will take you into the surrounding wilderness where you'll see alligators, birds, and marine life.
An airboat adventure lasts about 45-minutes, but you'll want to spend some time walking through the ranch and take the opportunity to hold a baby alligator.
Fishing Excursions
There is any number of fishing charters just waiting to take you out on a half or whole day fishing adventure.
If you only have a few hours and want to fish the small craft harbor area the Biloxi Shrimping Tour boat is the way to go.
It's incredibly affordable and provides everything you need to experience fishing in the gulf.
Outdoor Adventures on Dry Land
Multi-Purpose Trails
Just because you're in Coastal Mississippi doesn't mean that there aren't hiking, ATV, biking and horse trails to explore.
The Mississippi Sandhill Crane National Wildlife Refuge & Visitor Centers have two great hiking trails. One is a 3/4 mile loop and the other a 1 1 /4-mile trail.
The Coastal Mississippi website has links to more area trails.
Ocean Adventure Marine Park
Get up close with sea lions, dolphins, sharks, rays and birds at Ocean Adventure Marine Park.
Located in Gulfport they are open rain or shine.
Ocean Adventures gives visitors the chance to interact with this fascinating marine life.
Gulf Island Water Park
As we say in Michigan: No Salt, No Sharks, No Worries. At Gulf Island Water Park you can cool off in the pools, race down a variety of slides, or float along the lazy river.
All great ways to stay cool on a hot day.
Coastal Mississippi Rainy Day Activities?
Proving that Coastal Mississippi is so much more than a beach town there are numerous ways to spend time out of the weather while still enjoying your vacation.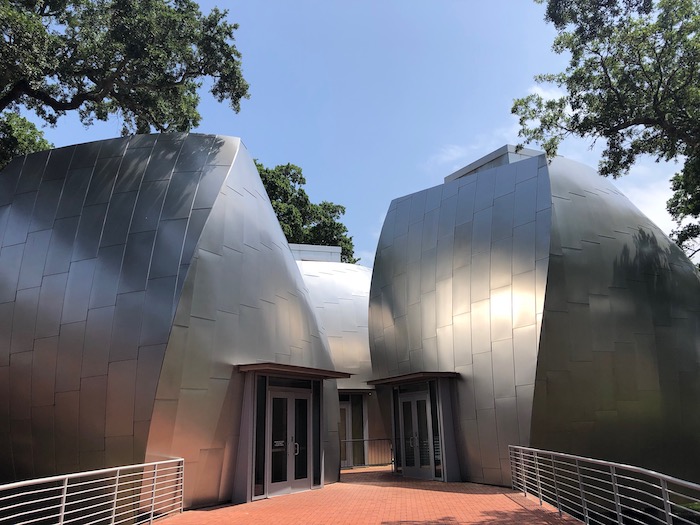 Art Museums
Get inspired at a number of museums. Visit the Walter Anderson Museum of Art in Ocean Springs to see his incredible works of art.
You'd be remiss if you didn't visit Walter Anderson's brother's art gallery, Shearwater Pottery.
The Ohr-O'Keefe Museum of Art (OOMA) is home to the work of the self-proclaimed "Mad Potter of Biloxi. The museum, designed by Frank Gehry, is worth the stop.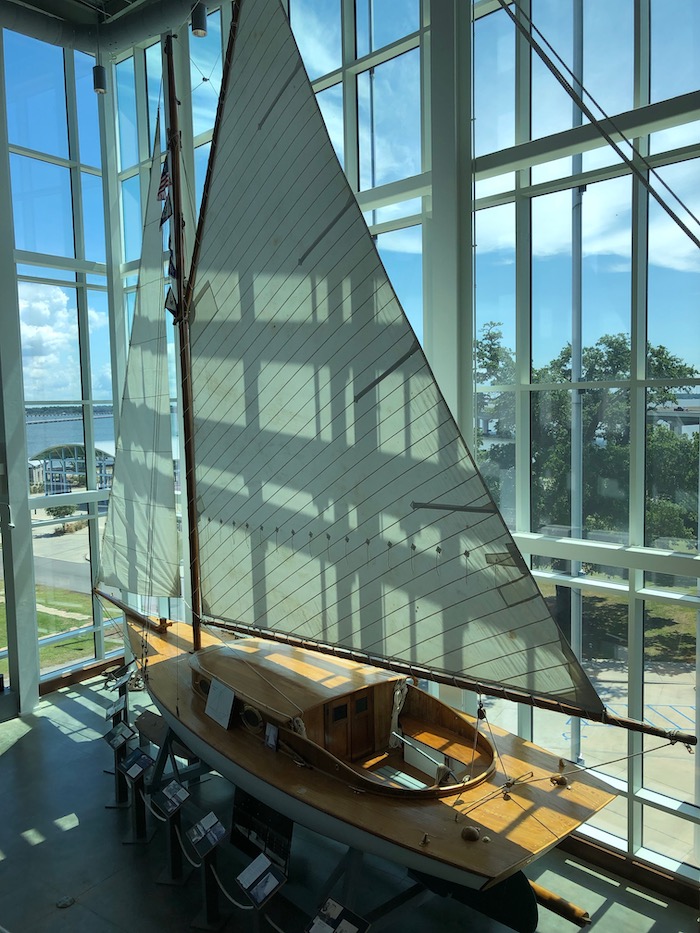 Fun For Everyone Museums
The Maritime & Seafood Industry Museum showcases an array of artifacts, exhibits, and photos about the industry along the coast. It's an interesting display of life along the coast.
Check out the Mardi Gras museum in Bay St. Louis to celebrate Mardi Gras season year-round.
Explore the Infinity Science Center for interactive and fun science, space and engineering exhibits. Outdoors, boardwalks and observation decks offer visitors access to natural habitats.
In late 2019, the Mississippi Aquarium will open offering visitors yet another great way to have fun along the Secret Coast.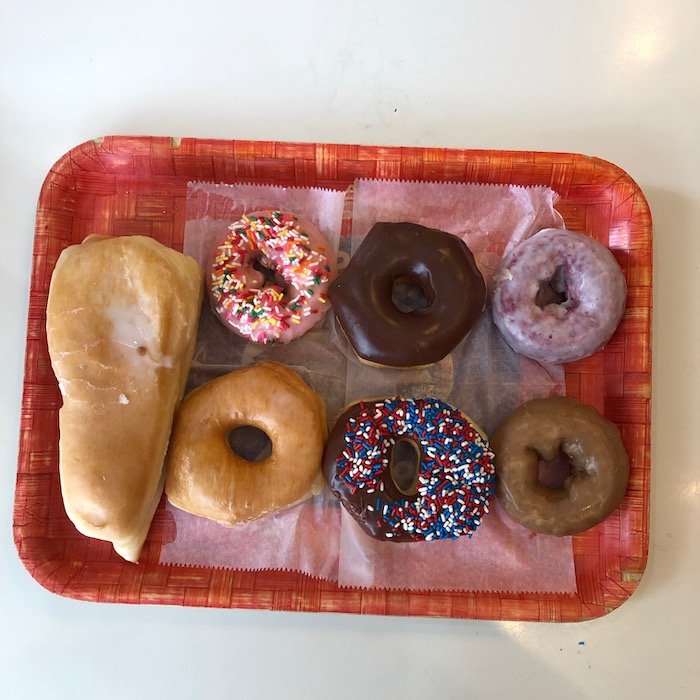 Where To Eat in Coastal Mississippi?
Of course, you're not going to go wrong with shrimp in Coastal Mississippi. Try the Ole Biloxi Filling Station for a shrimp po'boy.
Mary Mahoney's is an iconic fine dining establishment on the coast located in one of America's oldest homes. If you're working on a tighter budget stop in for lunch. Usually, $15 will get you a meal at one of the best restaurants in town.
Looking for a bit more upscale? How about dinning at the James Beard Nominated Chef Alex Perry's restaurant, Vestige, in Ocean Springs. You will not be disappointed with the seasonal choices created fresh on a daily basis by Chef Alex. Reservations highly suggested.
While you're in Ocean Springs be sure to check out the Greenhouse on Porter, Tatonut Donut Shop, Eat Drink Love, and the Wilbur Craft Bar.
At the other end of the coast in Bay St. Louis you're going to love Lulu's on Main, Cuz's, 200 North Beach, Starfish Cafe, Mockingbird Cafe, and Serious Bread.
Read full article here.