Details in this post have been updated for 2021
As the mom of four small-ish children including one in a wheelchair, I'm very picky about the activities I attend with my entire family. There's nothing worse than packing up the car, driving forty-five minutes or more, and then finding out that an event is too scary, or there's no parking, etc.
So when I heard about the beautiful light displays in downtown Gulfport, I was excited, but cautiously so. I knew there was a lot of potential for disaster, but convinced my husband that we could make it work.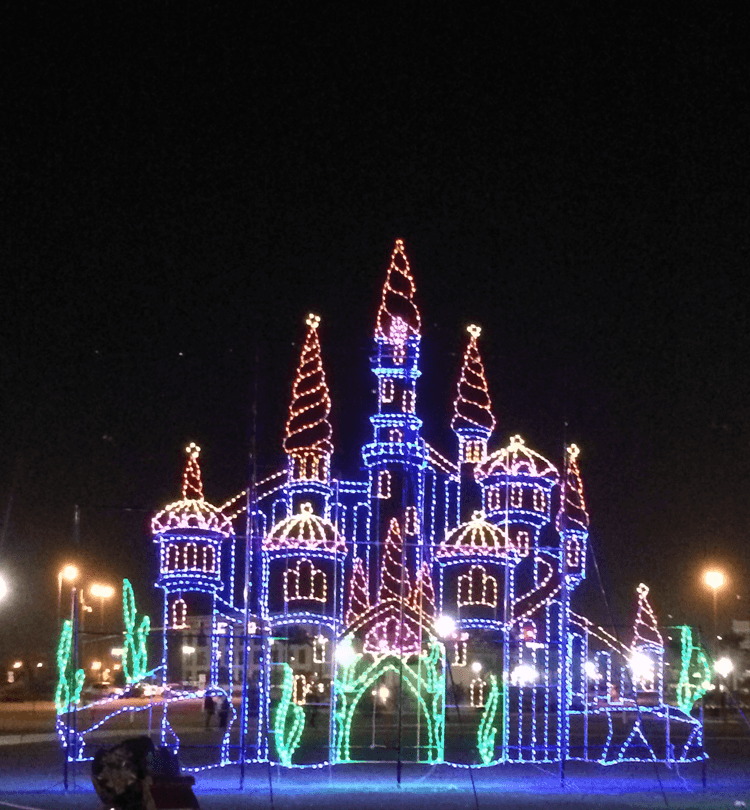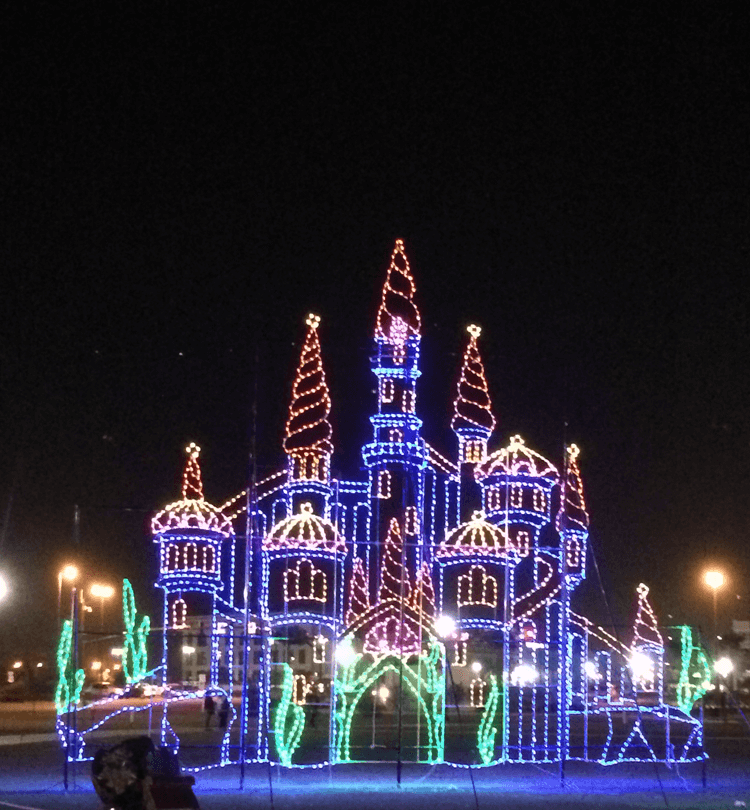 Let me just say that it was absolutely worth it. I'm still on a natural high from the fantastic evening I spent with my children looking at the beautiful displays.
I'll start with the basics: it took me one hour and five minutes to get from the parking structure in Gulfport to the front door of my house in Abita Springs. It was Sunday so the crowd was pretty light. They have a large parking lot with plenty of parking and attendants directing folks. The cost to view the lights varies by age. You can purchase tickets here.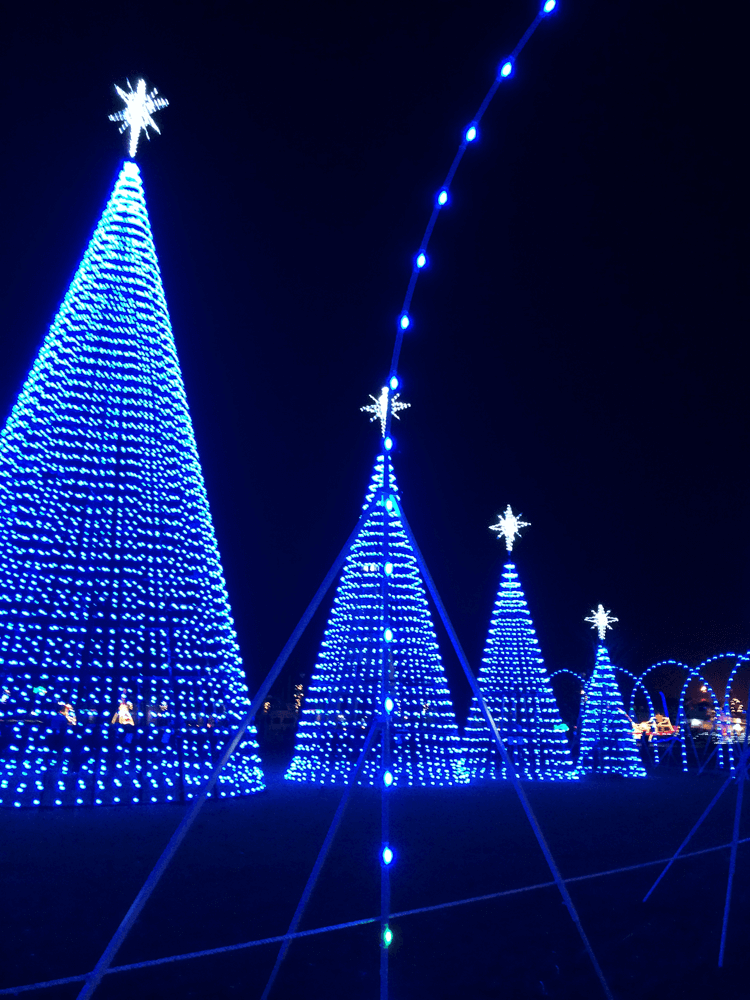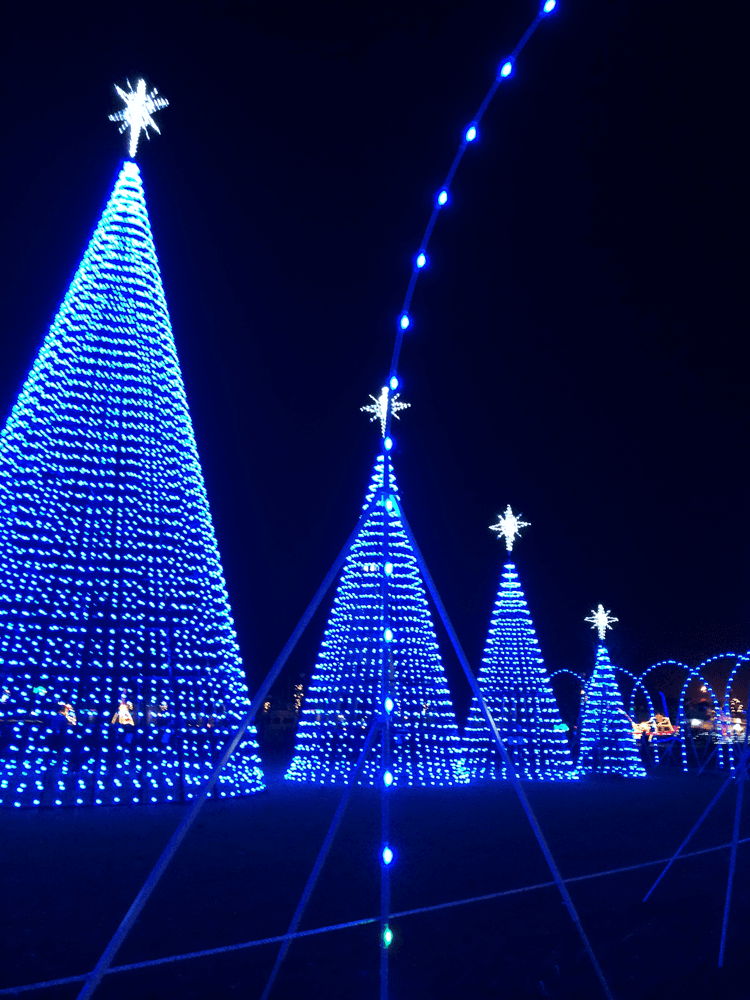 The light displays are beautiful–they were done by a nationally recognized group out of Atlanta called Universal Concepts. Over a mile of lights were used to construct the project which is specially designed for this location. In addition to the traditional Christmas themes, the lights will also feature a nautical theme with seahorses, crabs, and more. It's perfect for this park which is located right on the Gulf of Mexico (no worries–there's no way for a child to run into the Gulf that I could see).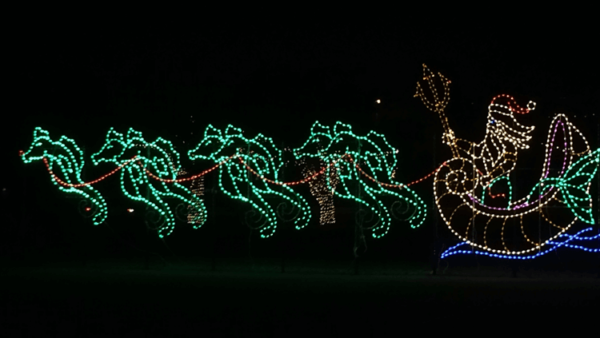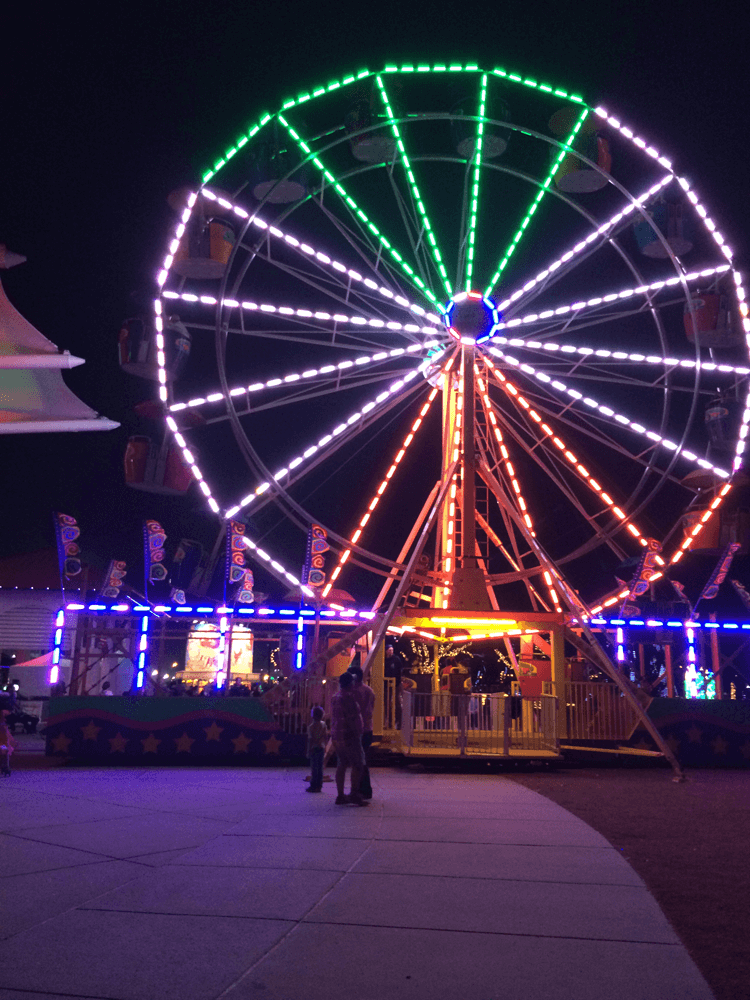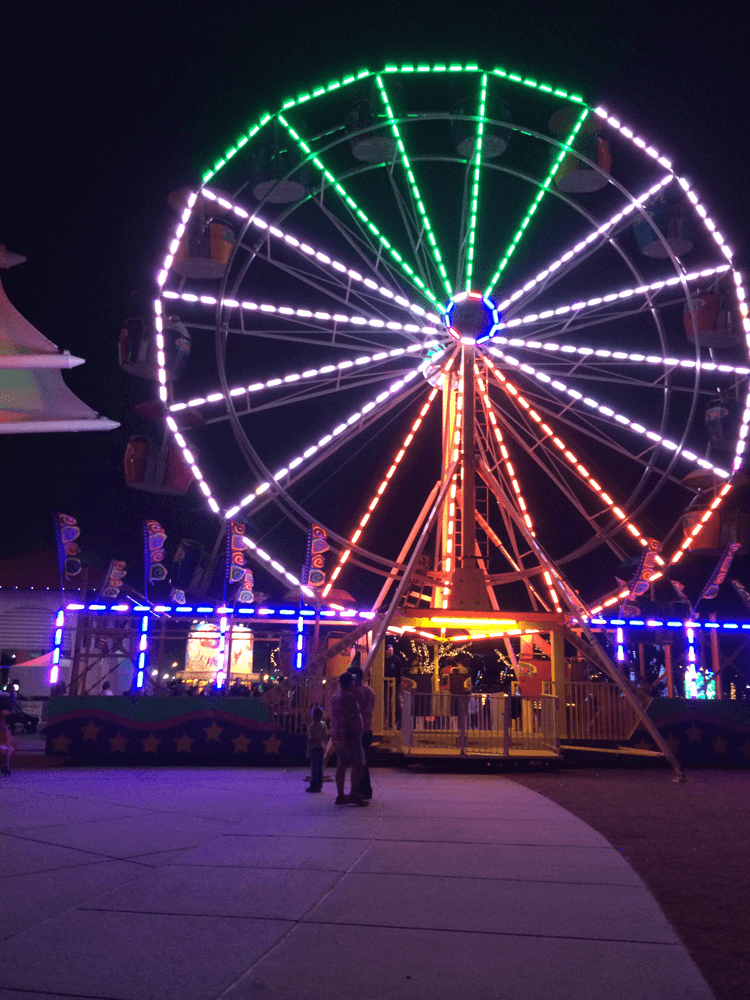 My four little ones easily walked up and down the park with no issues or complaints. They were completely mesmerized by the light displays but also enjoyed the small play structures that are part of the park. They ran in the grassy field in front of the giant Christmas trees and stood in awe in front of the Ferris wheel (we did not go on the wheel).
As we left one of my twins said "Well that was fun." My kids NEVER say stuff like that. NEVER.
The shuttle took us back to our van and we headed home, tired and happy.
What: Gulfport Harbor Light Winter Festival
When: November 26th-December 31st
Times: 5:30-9:30PM (show runs until 10:30PM)