By: Deb Thompson
Mississippi offers locals and visitors alike a one-of-a-kind getaway with its close to perfect beaches, mouthwatering southern cuisines, fresh food, local items, and other beautiful spots.
Equally exciting and naturally inviting would be a hotel experience in town during your stay.
Ocean Springs happens to be the home to one of the most beautiful hotels in the state – The Roost.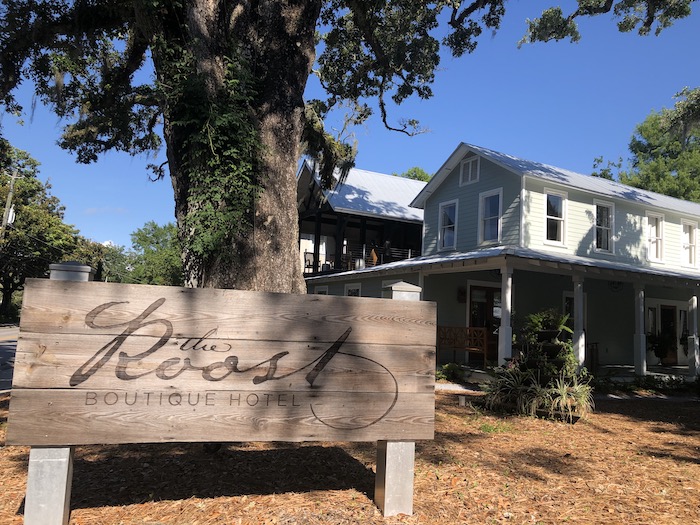 The Roost Boutique Hotel
Standing a few minutes away from the Ocean Spring's white sandy coasts and lively downtown is The Roost – a boutique hotel recognized in 2018 as the most beautiful hotel in Mississippi State by the Architectural Digest. Roost means to settle for rest or sleep.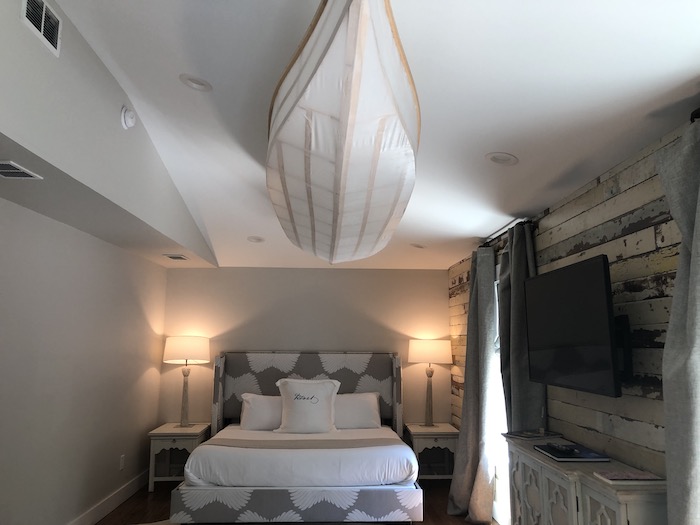 Choose from any of the following 11 suites where you can roost (I stayed in Oyster)
Monarch Suite
The hotel's executive suite offers a master bedroom with a king-size bed. You're in for a treat in the luxurious bathroom – 6 shower heads, glass walk-in shower, two vanities – one for her and one for him, and a beautiful clawfoot tub.
There's a large sofa in the living room. There's also a kitchenette and the covered porch is easily accessible from this suite.
Shearwater Suite
This suite has a master bedroom with a king-size bed and a private bath, a sleeper sofa in the living room, full kitchen, and entry to the patio.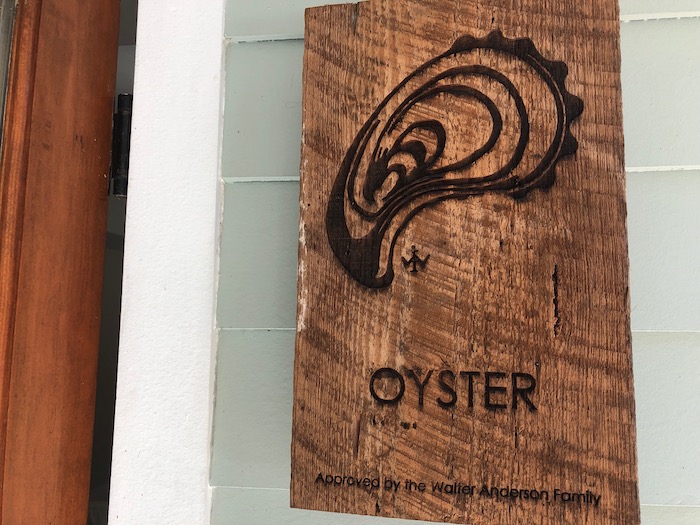 Sawgrass Suite
This room has two queen size beds. It also has a private bathroom and a kitchenette. The covered patio is accessible from this suite as well.
Islander Suite
This suite is located on the ground floor and is wheelchair accessible. The suite has a king-size bed and its own bathroom. It also has a kitchenette and is accessible to the patio.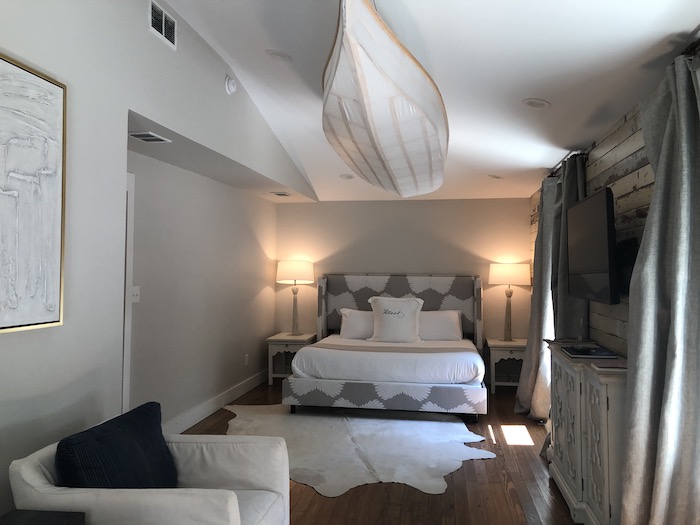 Pelican, Heron and Canopy Suites
All three suites offer a king-size bed, a private bathroom, a kitchen or a kitchenette, and a way to a covered patio. Heron and Canopy may be connected for bigger groups/families – completely unique for these two suites only.
Lily, Oyster, Fern, and Palmetto Suites
All these suites are located on the hotel's first floor and offer a king bed each, walk-in glass showers, and kitchenette. Both the Lily and Oysters have private seating areas and are accessible to the porch. The Fern and Palmetto suites lead you to the back courtyard.
Additional Amenities
Selected rooms also have the following amenities for the guests to enjoy: Flat-screen TV – so you can enjoy your favorite television shows, WiFi- so you can stay connected or do some work done, and luxury bedding – so you'll have a nice, comfortable sleep.
Other amenities include microwave, coffee maker, and bath supplies from an Apothecary soap company.
Bright rooms, and clean and stylish furniture would make anyone feel at home.
Make reservations online or via phone call: 228-285-7989.
The Wilbur Craft Cocktail and Wine Bar
Within the gorgeous facilities of The Roost boutique hotel lies a speakeasy-inspired cocktail and wine bar called The Wilbur.
Named after the man behind the idea of making this establishment into a hotel in Ocean Springs back in 1952,
The Wilbur successfully embodies the establishment's rich history and local artists' influence.
From its extensive liquor selection and dinner menu to its cozy interiors, who could resist spending their evening in this well-thought-out bar?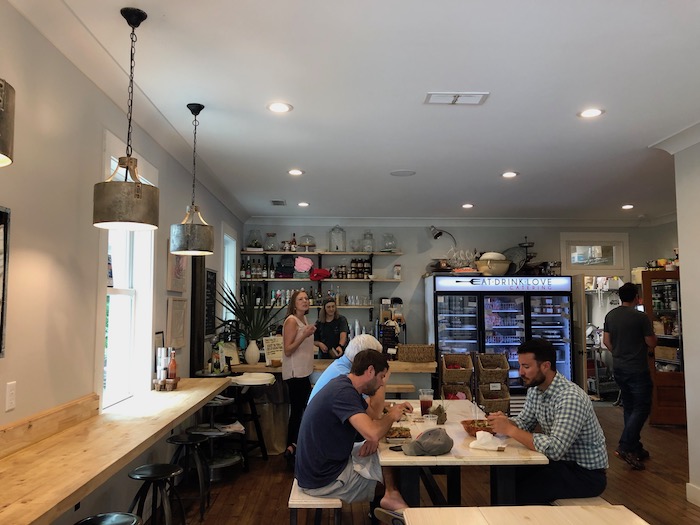 Eat, Drink, Love
In collaboration with the co-owners of The Roost, "Eat Drink Love" catering business owners Lauren Taranto and Seth Braden opened a casual dining restaurant for the hotel guests and for other visitors.
The place offers delicious lunch made from fresh ingredients of the area.
They also offer "take and bake" casseroles—perfect for hot meals minus the "eating-out" worries. Add a salad, soup, and cookies and you have a perfect meal. From scrumptious sandwiches to salads and shareable bites, not one belly will remain hungry.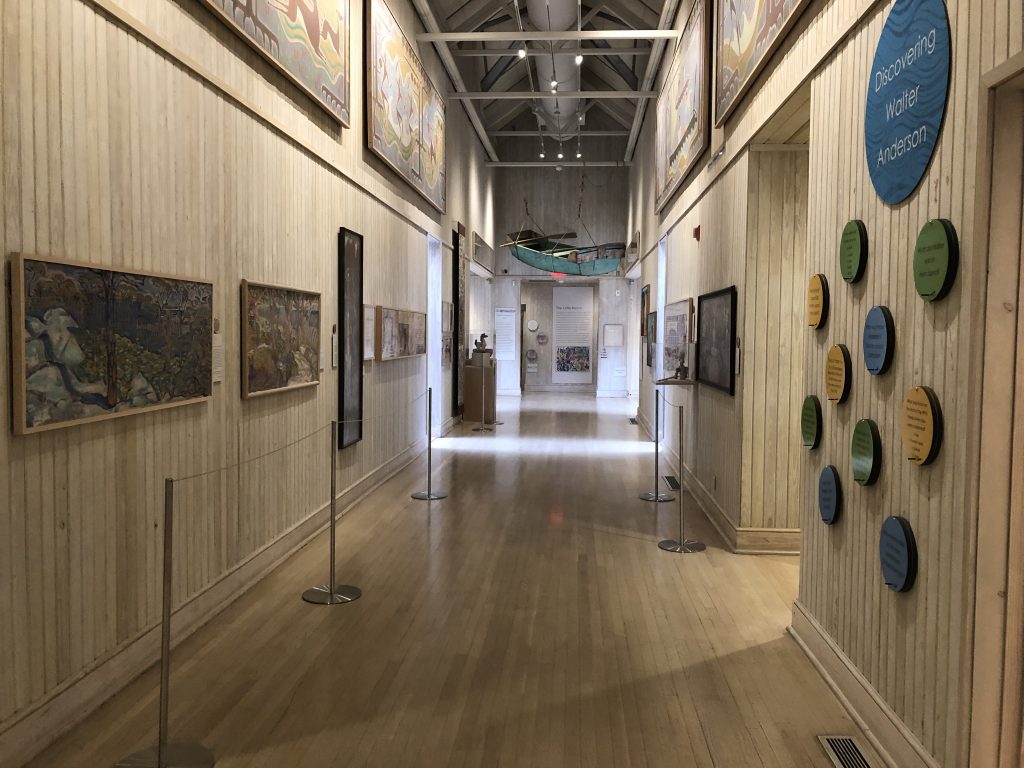 Explore Ocean Springs
Walk for a few minutes from The Roost and you will find yourself dipping in the waters of the Front Beach.
Tour around the town riding a bike and enjoy the fresh air Ocean Springs has to offer.
A Bicycle Route is also set up for those who seek bike adventures.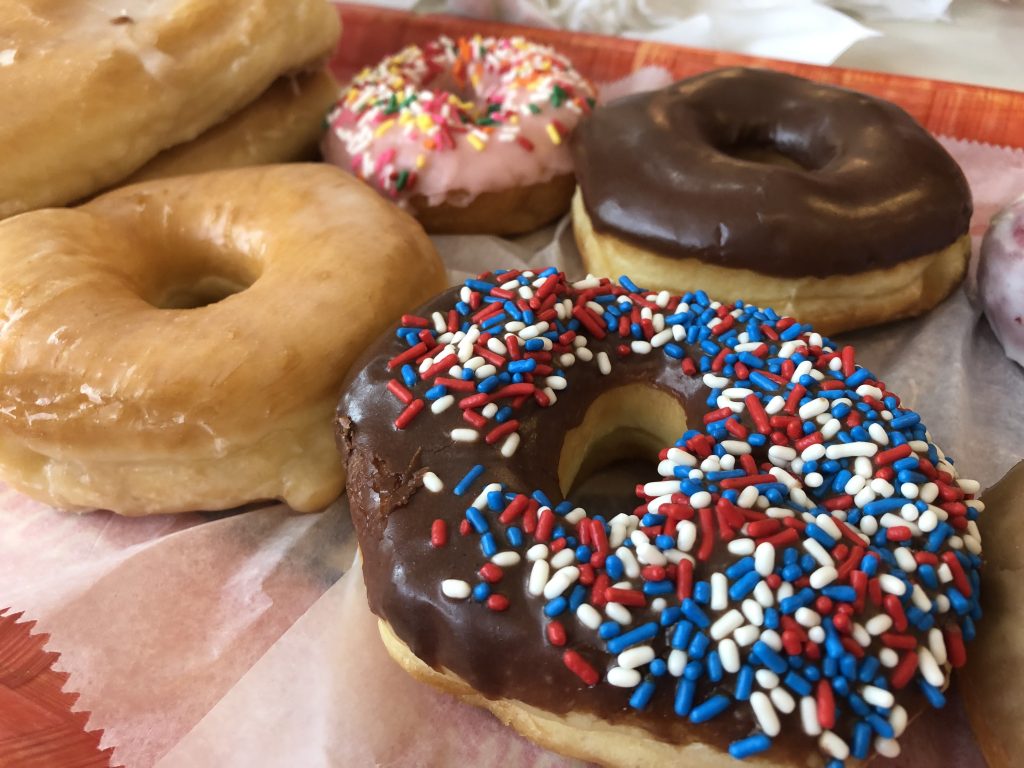 Wake the artist sleeping in you as you visit the Walter Anderson Museum of Art (WAMA). One of this century's greatest American painters, Anderson's masterpieces is preserved and promoted in the Museum along with the pieces created by his artist brothers: Peter Anderson and James McConnell Anderson.
Discover the many gems that Ocean Springs has to offer and make the Roost your home in Coastal Mississippi.
Read full article here.