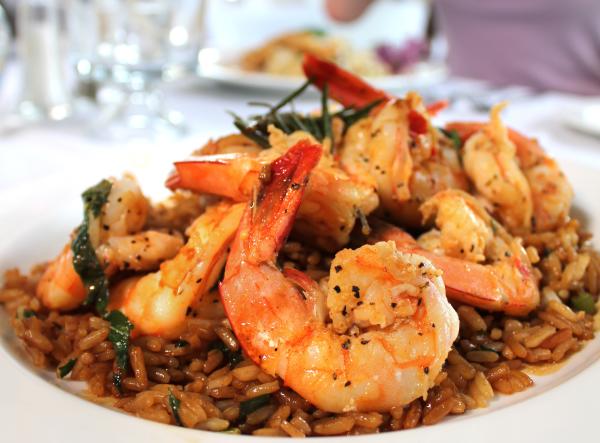 Coastal Mississippi Invites Travelers to Experience National Shrimp Day
Coastal Mississippi spotlights attractions, experiences, dining, and more to celebrate National Shrimp Day on May 10.
Coastal Mississippi, May 10, 2023— In anticipation of the day created to recognize America's favorite seafood, National Shrimp Day on May 10, Coastal Mississippi has curated a variety of ways travelers can celebrate all month long. The region, which produces nearly three-fourths the nation's domestic shrimp, has many unique experiences for seafood enthusiasts, from learning how to find your own fresh catch to exploring the history of the seafood industry.
"It's always a good time to eat delicious Coastal Mississippi shrimp, but National Shrimp Day and the entire month of May is an exciting time to celebrate our Coastal Mississippi shrimping heritage through our nationally renowned culinary scene, annual events and most importantly, the start of the shrimping season," said Pattye Meagher, Director of Communications and Engagement at Coastal Mississippi Tourism. "We're excited to welcome new and returning travelers to the region to jumpstart the summer and experience the best of our premier seafood destination."  
While indulging in Gulf-to-table cuisine, travelers can also visit the many diverse towns along 62 miles of coastline, like Ocean Springs or Biloxi, once known as the "Seafood Capital of the World," to quaint towns like Pass Christian and Bay St. Louis, you'll find just the right place to celebrate National Shrimp Day in Coastal Mississippi this May:
New and Award-Winning Seafood Restaurants
Fresh seafood is one of the best parts of visiting the Gulf Coast, especially the bountiful delicacy of shrimp. The region produces 69 percent of the nation's domestic shrimp, and 90 percent of species in the Gulf of Mexico nest in the Mississippi Sound. While there is an endless supply of seafood dining favorites, travelers can consider these new and award-winning locations:
Blessing of the Fleet and Other Annual Events
May marks the countdown to many of the region's most awaited annual events – whether travelers are looking for family-friendly events, breathtaking views of the coast's watercrafts and more, Coastal Mississippi is ready to deliver. The annual events of May, include:
Experience the Coastal Waters and History of the Seafood Industry
Taking a trip to Coastal Mississippi isn't complete without experiencing the fresh air and sunshine of the Mississippi Gulf Coast. Visitors will find numerous ways to explore Coastal Mississippi's rich history and culture of life on the water through informative, fun excursions led by veteran boat captains or by exploring many dedicated museums and cultural centers.
The Biloxi Shrimping Trip allows visitors to partake in their very own shrimping expedition. Passengers are taught the best practices for setting a shrimp net and insights on each sea creature caught in its path. On May 8, Captain Mike Moore's boat, the Sailfish, turns 70 years old. To celebrate, the Biloxi Shrimping Trip is launching its "70 Days of Giveaway," where passengers can participate in exclusive prize drawings throughout the summer, starting on May 1.
Established in 1986, The Maritime & Seafood Industry Museum's purpose is to preserve and interpret the maritime history and heritage of the Mississippi Gulf Coast. Visitors will find an array of exhibits, artifacts and an extraordinary collection of photographs that tell the story of Gulf Coast culture. 
For a tranquil sail along the Biloxi Beachfront, hop aboard the Biloxi Schooner, a recaptured piece of history with an authentic replica of a Biloxi oyster schooner sailing experience.  This unique way of enjoying The Secret Coast can accommodate up to 44 guests with a professional captain and crew.
To learn more about these activities and more happening in Coastal Mississippi, visit our website at www.coastalmississippi.com.
###
About Coastal Mississippi: Coastal Mississippi is an organization charged with promoting South Mississippi as a tourism and convention destination worldwide. Its mission centers on attracting ever-increasing numbers of leisure, convention, sports, and business visitors to the area. It is dedicated to maximizing the travel and tourism industry for South Mississippi.